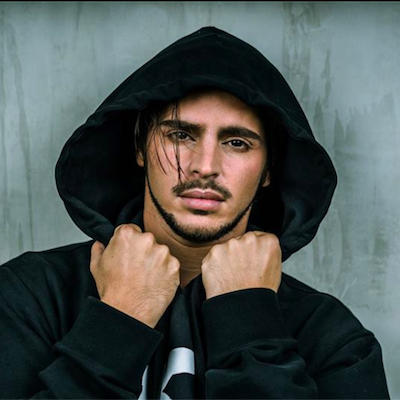 Loverboy's resolution this year was to stop being a hot mess on the dancefloor and take some actual dance classes with choreography. But here we are in March – we've still not discovered our local studio and somehow we're even more of a mess than last year. Someone we have been taking lessons from is the super-sexy dancer and choreographer Yanis Marshall via his YouTube channel. We caught up with him recently to talk about being bullied in high school, being a role model and to being a life-long Babs fan.
Hey Yanis, tell us, how did you start out. Did your parents support you? 
My mother was a dance teacher! I am not in contact with my father. I can't remember the exact song that made me first want to dance but it was either 'Cold Hearted Snake' by Paula Abdul or 'Vogue' by Madonna.
Were you bullied at school for your dancing? 
Yes. Highschool was a bitch. I was heavily bullied as a child. But later I was lucky and fortunate enough to go to a very prestigious dance school.
What age were you when you knew dancing was what you wanted to do full-time?
I always knew. I guess eight!
Which artist would be the ultimate to dance alongside?
My all time idol is Madonna. But as a dancer/choreographer I would love to dance for Janet Jackson. That being said my favourite artist is, and will always be, Barbra Streisand. Gay as fuck!!!!!!!
Who has been your favourite artist to dance with to date?
My favourite professional experience so far as been choreographing the Cirque du Soleil show 'Zumanity' in Vegas. I was totally free to do what I wanted. It was amazing.
Is there a genre you prefer choreographing?
I'm a sucker for pop music! Preferably 80's!
What's it been like travelling round the world meeting kids and teaching them your choreography?
It has been amazing – truly unbelievable. I love to travel. I especially love to see different people and their culture.
Do you get involved in their life stories as well? 
They have said that I have inspired them! Especially young gay boys who are not aloud to be gay in their country! Or women who feel sexier after my class! But what's funny is that it was never my intention. I'm just being me! And if that inspires people, well that's just great!
We named ourselves after the iconic Mariah Carey song – 'Loverboy'. What is your favourite Mariah song?
I'm lambily so that's a hard one! Right now I would go with 'Emotions'. I don't know – I love pretty much everything she does!
Find out more about Yanis at www.yanismarshall.com