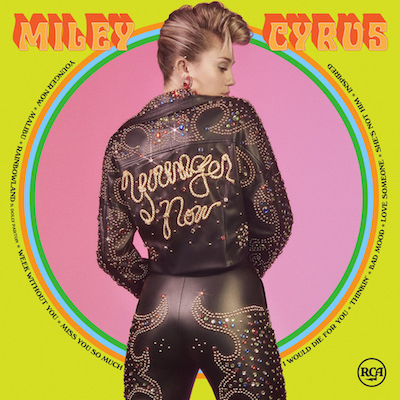 After her brief dalliance with RnB bangerz, Miley Cyrus has returned to bless us with some country/rock/pop gems with her new album, Younger Now. Featuring the new singles, 'Malibu' & 'Younger Now', it even features a duet with her godmother, the one and only Dolly Parton. The album is out this Friday – 29th September.
We have three download copies of the album to give away. All you need to do is email Michael@LoverboyMagazine.com and tell us which TV show Miley used to be in:
A – Full House
B – Hannah Montana
C – Saved By The Bell
Competition ends 1st October.
Younger Now – Out September 29.
Order now on iTunes, Amazon, Google Play.
Follow Miley on Instagram, Twitter and Facebook. #YoungerNow