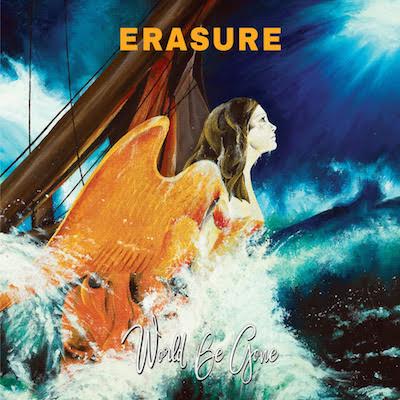 World Be Gone, the seventeenth studio album from the iconic duo Erasure, follows the band's recent 30th anniversary celebrations. 'Love You To The Sky,' the first single from the album is Erasure at their swooning love-struck best!
The new album sees the award-winning songwriters in a more reflective mood, giving the world's recent political upheavals a thoughtful examination and looking forward to the future.
To win a copy email Michael@LoverboyMagazine.com with your address and the answer to this easy question before 26th May.
Erasure famously recorded a covers EP of songs by which group?
A. Roxette
B. The Cardigans
C. ABBA
World Be Gone tracklisting:
1. Love You To The Sky
2. Be Careful What You Wish For!
3. World Be Gone
4. A Bitter Parting
5. Still It's Not Over
6. Take Me Out Of Myself
7. Sweet Summer Loving
8. Oh What A World
9. Lousy Sum Of Nothing
10. Just A Little Love
World Be Gone is available on CD, limited edition orange vinyl, regular vinyl & cassette now: http://po.st/ErasureStore
http://www.erasureinfo.com
http://facebook.com/erasureinfo
http://twitter.com/erasureinfo
http://instagram.com/erasureinfo/