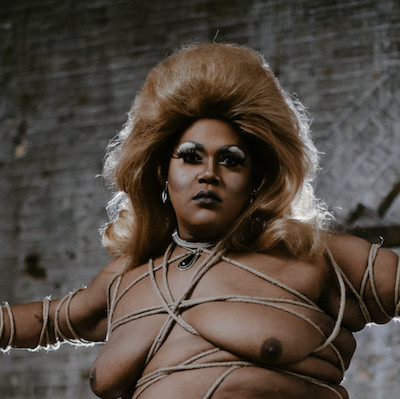 Picture the scene, some glamourous haunt of New York, the stage is black, the crowd is silent and suddenly the instantly familiar sounds of, 'Nants ingonyama bagithi Baba,' can be heard as Merrie Cherry emerges to perform her rendition of The Lion King's Circle of Life to celebrate the launch of our second issue. The crowd goes wild.
It's been tiiiiime since that night but here we are with Merrie's Loverboy debut, shot by the equally talented Sam Waxman. We hooked the two up together in New York for our shoot and then we spoke to Merrie about her journey in drag, her body and which episode of drag race she would chose to have been in.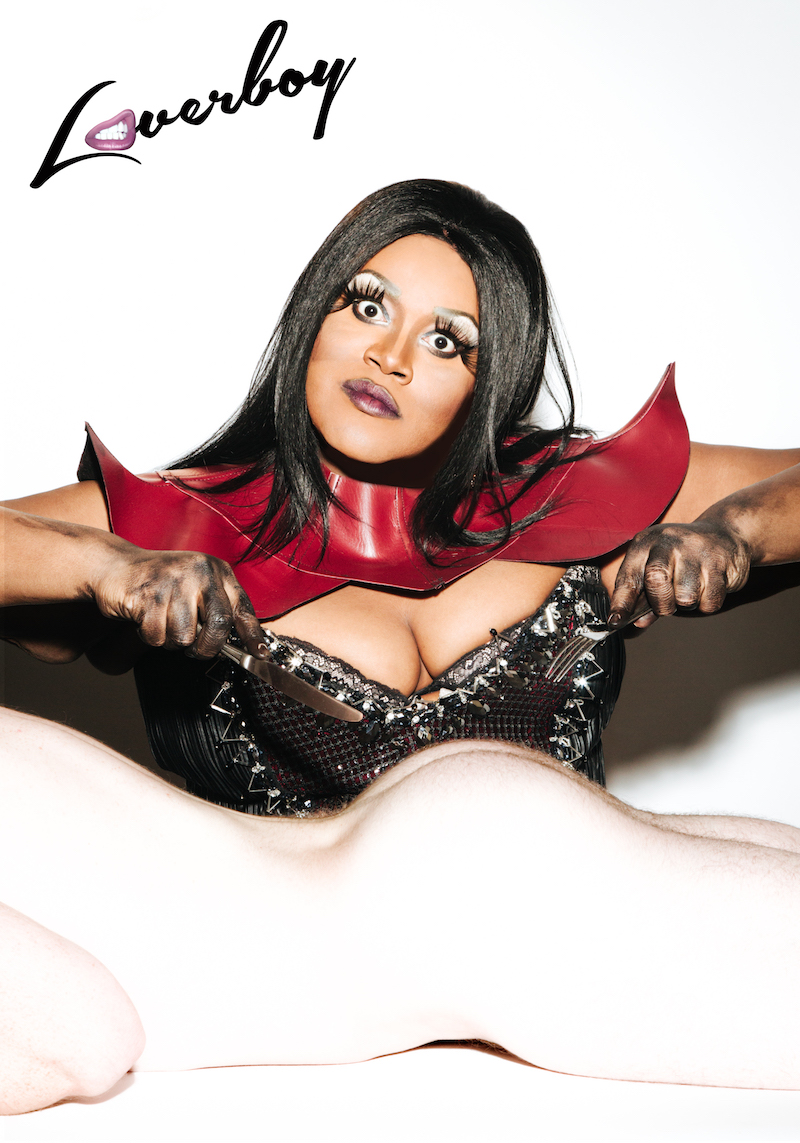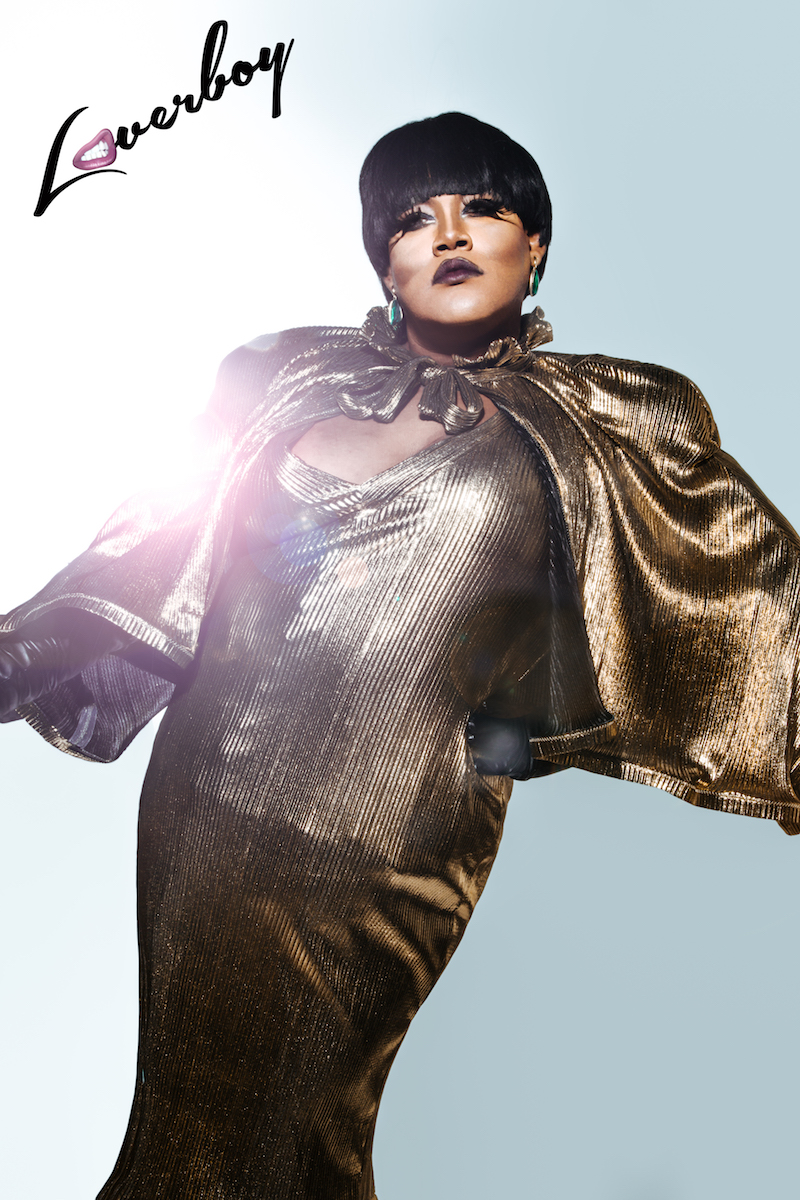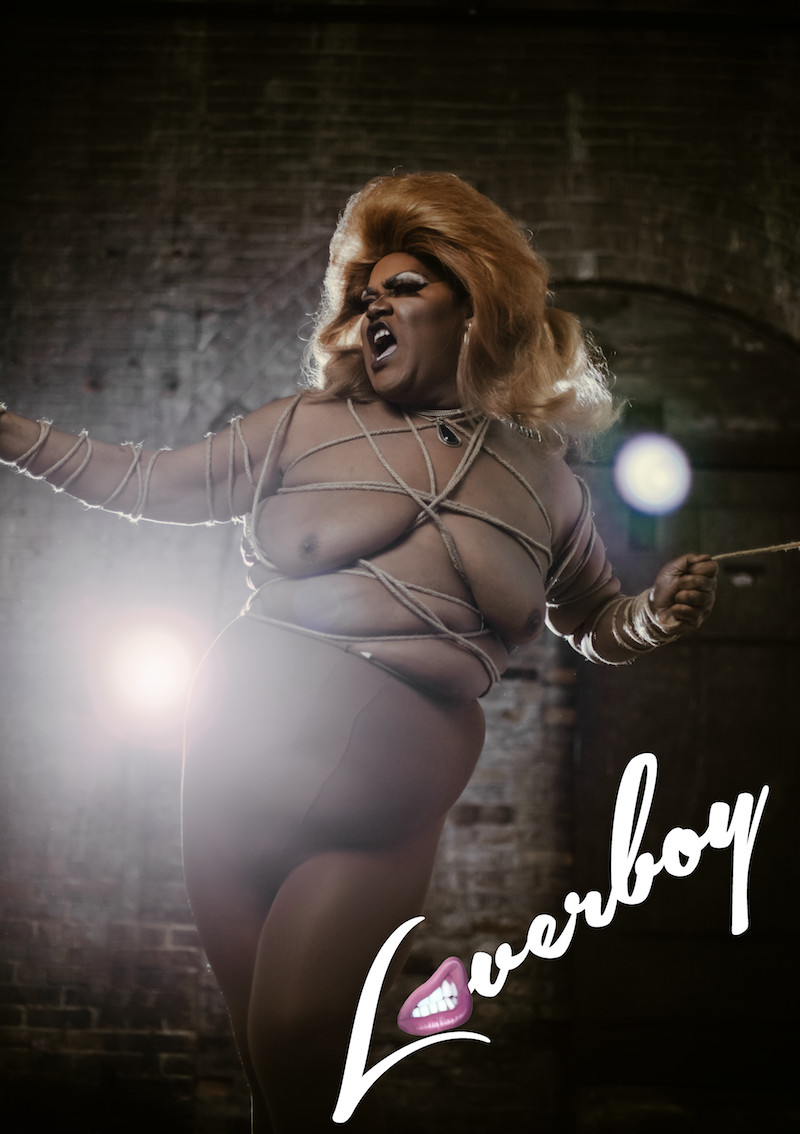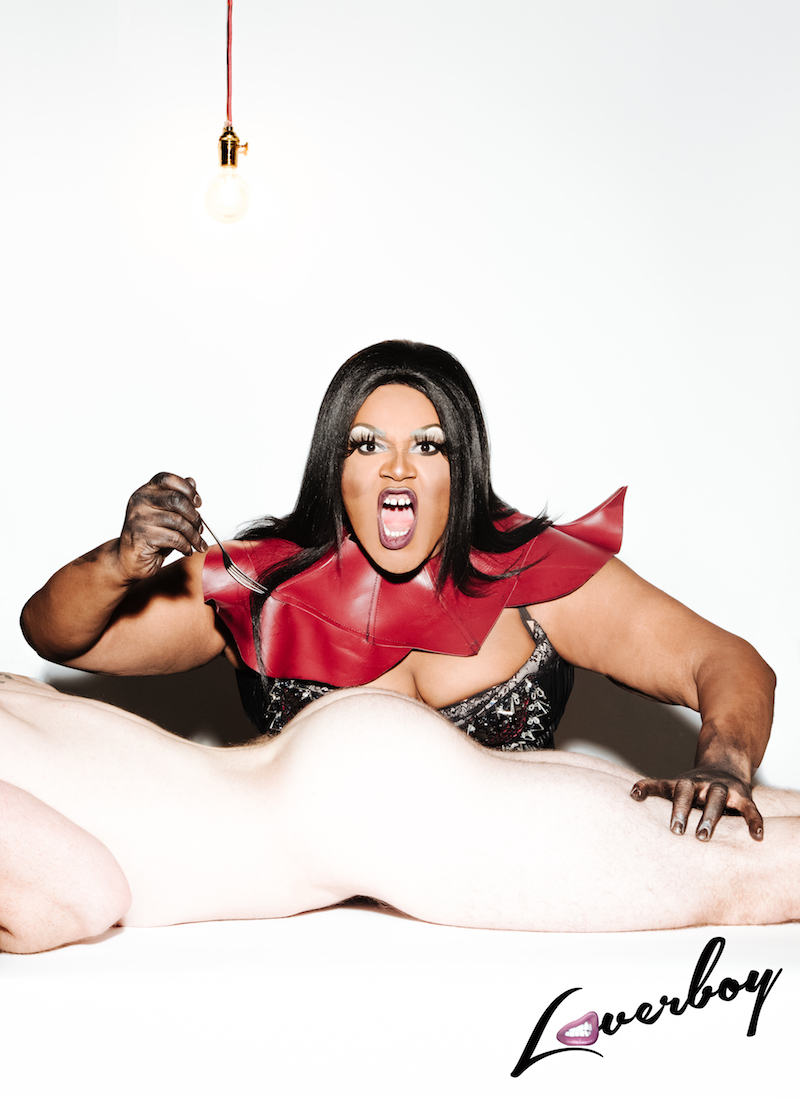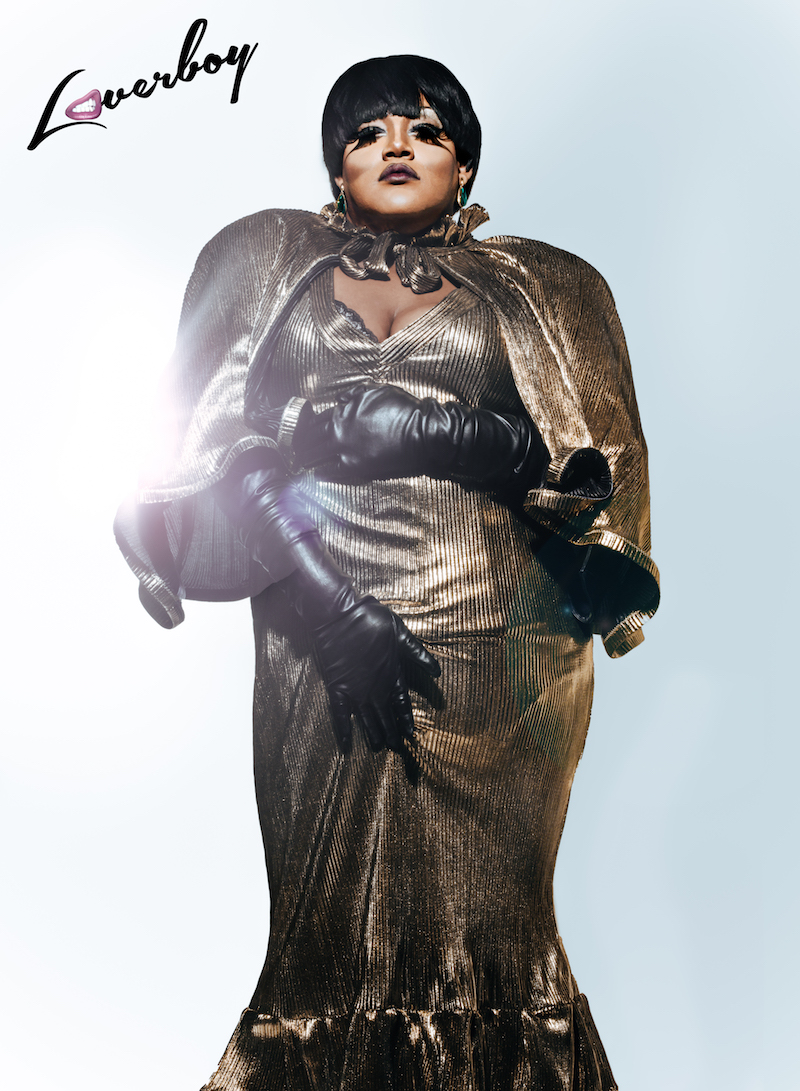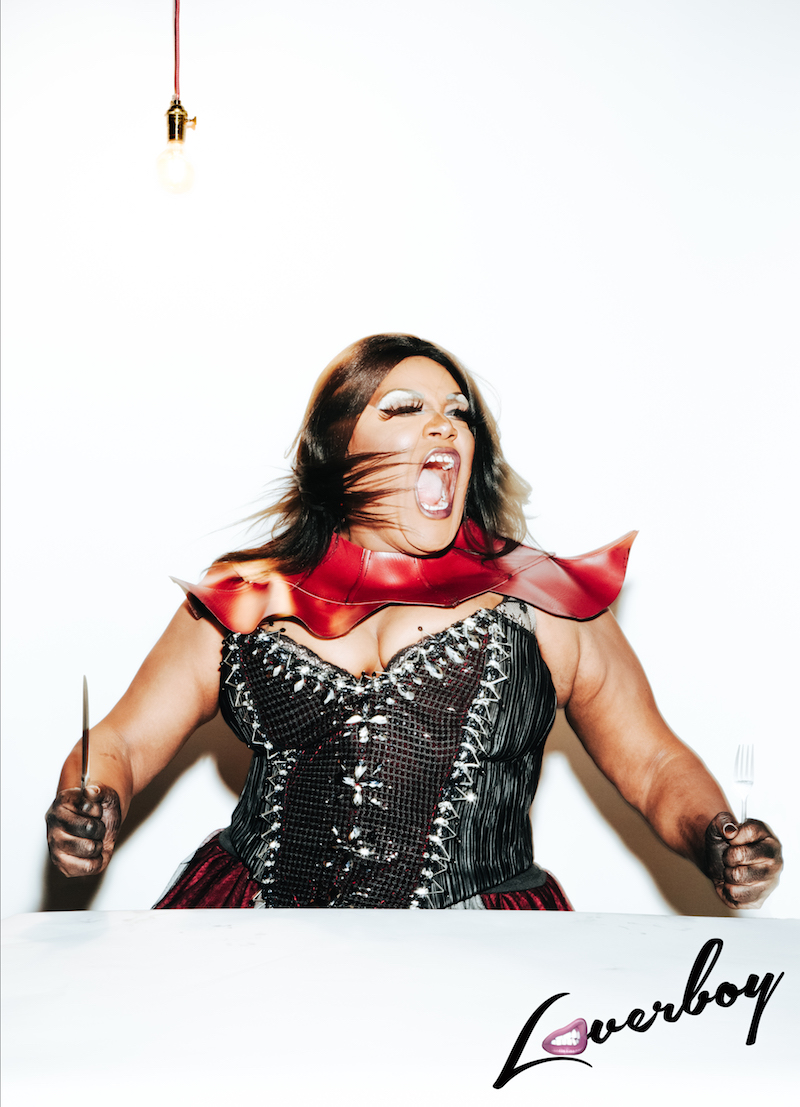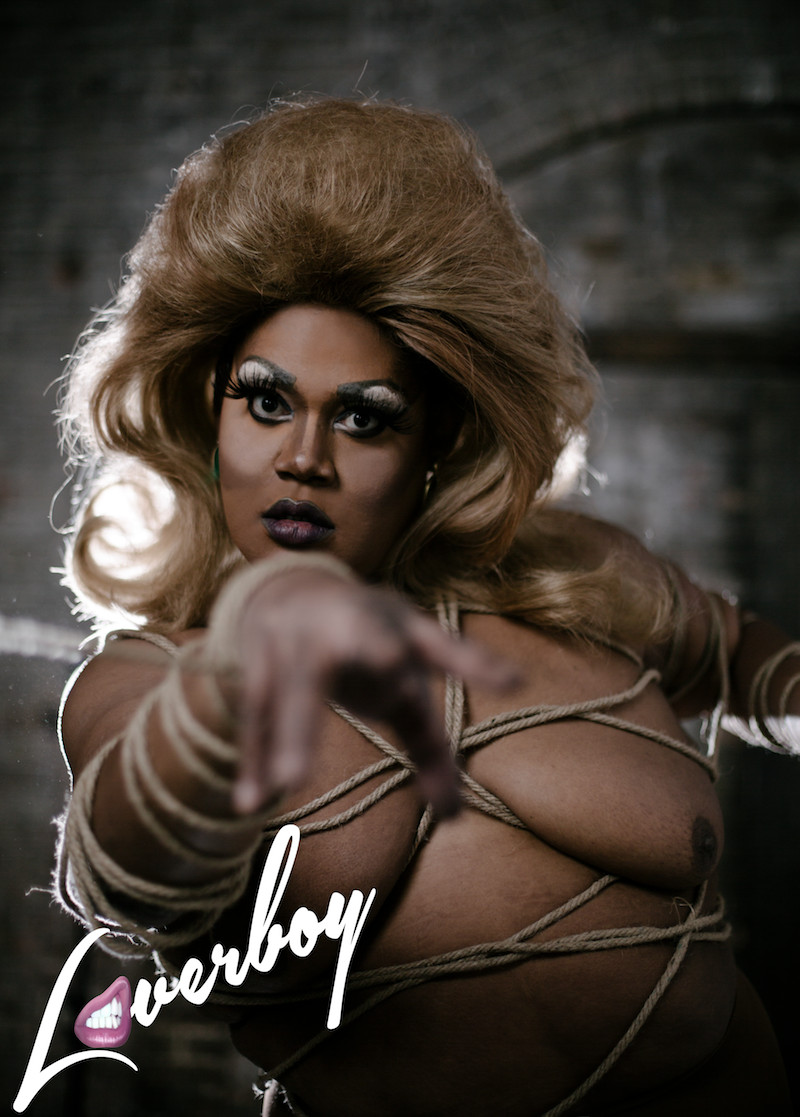 Merrie, tell us, what age did you start drag?
I started doing drag in San Francisco at the age of 24. I did the Diva Song from the Fifth Element. It was my first time wearing heels for longer than an hour. My legs were shaking from fear. I was wearing a tank top that I glued sequins to, with cheetah print tights, and a white afro I got from Ricky's. Basically I looked a hot mess and I loved every moment of it. I wouldn't change it for anything.
What's the journey been like getting to this point?
To be honest it has not been easy. I now live comfortably off drag, but there was a time when I surely struggled. I am glad I had those moments so I can gain focus on what I want out of drag and my future. I don't think I would be as determined if things were easy for me coming up. If you have a dream go for it and don't let fear and the negative voices around you stop you. That's the best advice I can give to anyone wanting to become a full-time queen.
Who do you enjoy performing alongside?
If I am booked for a show with any of my drag fam I know it is going to be a time. Horrorchata, Tyler Ashley, Untitled Queen, Jacquee Kennedee, Ruby Fox, West Dakota, Queef Latina, Jeffrey Scott; these are the names people should be watching out for on a flyer.
You were at our Issue 2 launch party in NYC and performed The Circle of Life for us. Unforgettable. What is your favourite song to perform to?
Yes! So much fun!!!! Nowadays I love to perform soulful feeling numbers. I have a lot of passion in me and I love to let that out on stage. Kesha's new song Praying is one of those songs. My uncle was not a nice man and was abusive when I was a child. Everytime I sing that song I think of him. I know people can feel the emotion when I do that song.
You seem like a queen who is more than a performer, you have a message too. What is important to you when it comes to performing and progression – is there something you want to achieve through performance?
Thank you for saying that, it means a lot to me. I want to make people feel something. Sometimes that may be laughter and sometime that may be sorrow. When I do political numbers I really want people to THINK. We aren't doing a lot of thinking nowadays, we are just creating memes that last in the consciousness for a few weeks or months.
How has RuPaul's Drag Race affected the world of drag?
There are more queens living off drag here then ever before. RuPaul and the team behind the show have really created an industry outside of bars and clubs for us. The children should never forget that.
If there was one season of the show that you could have been in, which one would it have been?
There was an episode in season three where the queens had to do a photoshoot completely naked and were only given a sheer cloth. There were two big girls on that season and one that like to call herself big. All three made it known through their comments and body language, how uncomfortable they were. But I felt that this was a bad representation of a big person. I am FAT!!! I have worked many years to change that. I gain here and lose there, but I will be damned if during my process I am going to look down at myself and be ashamed. This is me right now and I love it.
What are your goals for 2018?
You will have to watch and see.
How was the Loverboy shoot? Any anecdotes?
BODY BODY BODY!
Lastly – as always – what is your favourite Mariah song?
Haha! 'All I Want for Christmas' of course. And I can hear that in June and still feel all fuzzy inside.
For more from Merrie Cherry, follow her on Facebook, Instagram & Twitter 
For more from Sam Waxman see www.samwaxman.com or Instagram.
Credits:
Images 1, 4 & 6
Outfit by: High Wasted Studio
Images 2 & 5
Dress by: Jamil Moreno
Images 3 & 7
Hair By: Christopher Perez