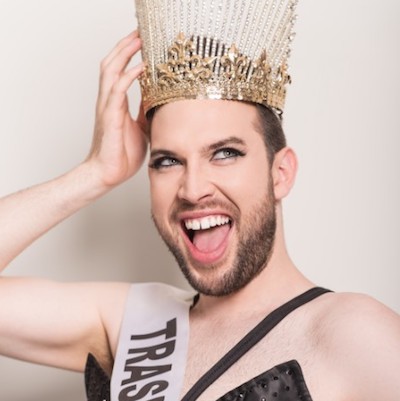 It was a cold and slightly damp affair on the Tuesday night streets of London. Down a rather residential looking street on the corner stands proud Central Station – a gay bar with a reputation, and it seems change is in the air. For at the very back of the venue as I approach I see a group of people stood, drinks in hand, chatting excitedly about what the night has in store for them. For we have arrived for Vicious Von Vixen's Vaudeville – a night of burlesque, circus, cabaret and magic! Strangely, for such an event entry is free which makes me even more curious about what the night may have in store for me – this vaudeville virgin.
The venue is full of punters eager for the show to begin. Acts mingle with the audience before the show and chatter amongst themselves amid the candlelit room. The stage, lit in lilac flanked with thick velvet curtains already is setting the scene for what could only be described as a thoroughly varied and entertaining night.
We are welcomed to the show by none other than Vicious Von Vixen himself, dressed in all his finery and it is as though we are transported to the kitkat club in "CABARET" and suddenly all of the dampness of the outside world melts away as we are given magic tricks from the hilariously charismatic Neil Kelso, burlesque from Felicity Furore, boylesque from Roman Ackerley and resident performer Trash Valentine who wows us with an act that could only be described as if Big Bird and Kylie had a baby and he was adopted by Oscar the Grouch. Miss Oopsie Ooohh and Porcelain Peach tie up the rest of the proceedings with the latter travelling all the way in from Belgium to perform. Now you know when you hear this, something truly magical is happening at Central Station.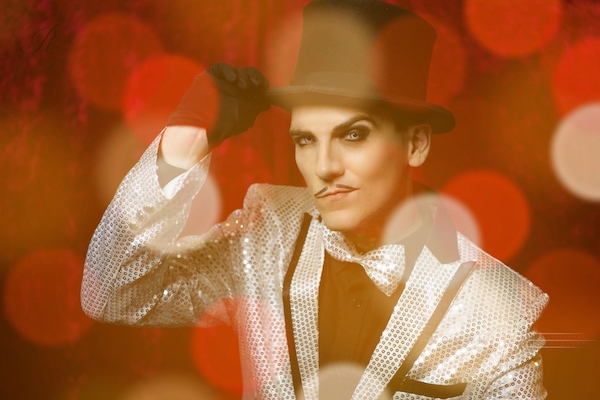 With audience participation and a truly warm welcome to guests old and new (returning visitors are treated like VIP's, so loyalty is respected here), you feel like you are part of something new and exciting – almost like Vicious has welcomed you into a secret underworld family affair right in the beating heart of London's Kings Cross.
Vicious, thank you for welcoming us in on such a miserable evening outside. We are feeling a little bit of FOMO right now – how long have you been having this night on for?
The night has been running now for just over 6 months, and each night is a brand new show with special guest performers every week.
Oh, you're Australian, not Austrian! How long have you lived in the UK?
I've lived here for almost 9 months now, so yes, pretty much hit the ground running in terms of finding a venue to set up the Vaudeville – and it's been an absolute ball!
What made you want to come to London of all places?
London is so well known for theatre and cabaret. I visited 6 years ago on a big European trip, and although there are many beautiful places in Europe, the hustle and bustle stole my heart – I knew I'd return! In Australia, we have a very small arts community, and i felt I reached my capacity with what I could accomplish there.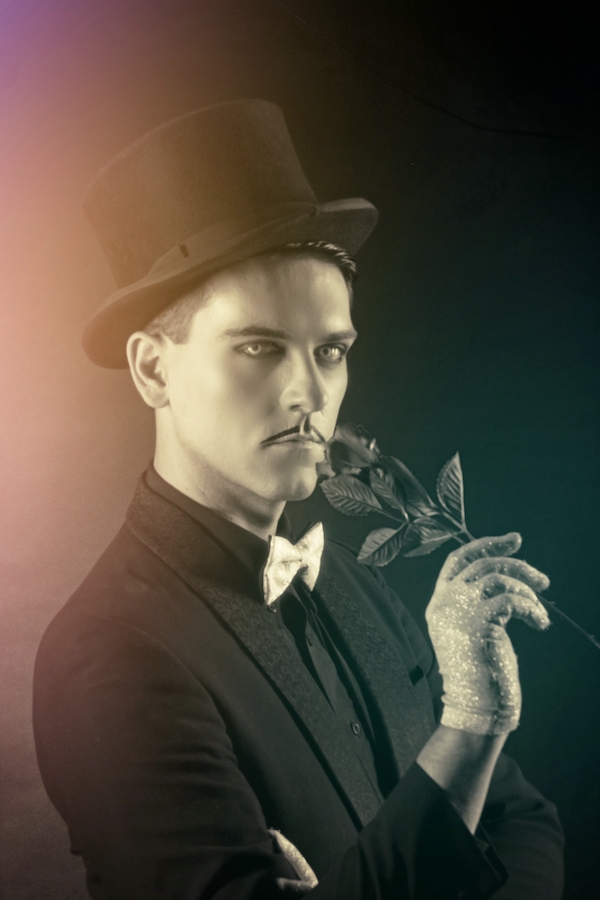 Tell us a bit about the night.
It's my inner soul, mind and spirit. All things dark, mysterious, sexy and sultry. Each week offers new forms of entertainment, and after the show from 9:30pm, for those keen to stay, we kick on into a little electroswing after party.
Why Central Station?
The location is so central for both locals and tourists, and the venue itself is a brilliant little intimate atmosphere which truly adds to the atmosphere. Plus, there's flamingo wallpaper! Central Station has also just signed on the dotted line for a long-term lease, and so it's a secure venue, and they're looking at freshening up their programme of events.
What can we expect from Vicious Von Vixens Vaudeville in the coming months?
This coming Tuesday we welcome the winners of the World Burlesque Games 'Jeanie Wishes' and 'Whisky Falls', alongside special guest boylesque performer Dickie Dalliance. Each week the guest performers are announced and the event added to my Facebook for anyone that may like to keep an eye on who's coming up!
Will there be any Mariah Carey?
You just never know *wink*
Interview: John Brock.
You can catch Vicious Von Vixen and Trash Valentine every Tuesday at Central Station, Kings Cross, London. Doors open at 7pm and show starts 8:30pm sharp. Be there!