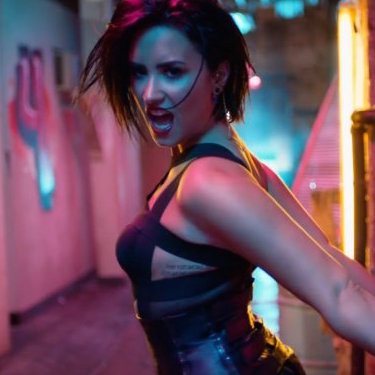 2015 was a weird year for us. Some big things happened. Some good. Some sad. But luckily there was some great tunes to work as a soundtrack. Here are our favourites.
10. Tori Kelly – 'It Should've Been Us'
What ruined Tori Kelly for us was her random performance at the MTV awards where she was covering 90s RnB alongside her tracks. Like, you're just starting out, just do you. Anyway we loved this track and she reminded us of early JoJo and Stacey Orrico. Those days.
9. Delta Goodrem – 'Wings'
We kept going to post this and were like, 'Is Delta Goodrem really in your Top Ten of 2015?!' But yes, here she is at Number Nine. We've been jogging recently and this is one of the best tracks that keeps us going. Although we are still the biggest we've ever been so you could argue it's not good enough! *weeps*
8. Hilary Duff – 'Sparks'
We've got to be honest, we really wanted to like the video, but we're not here to see Hilary demean herself trying to be a 'vulgar' Kardashian. The ONLY thing she brings to this track that makes us pleased she sang it is the way she sings 'On' at the 1:20 mark.
7 = Ciara – 'Dance Like We're Making Love.'
There was only one sexier RnB jam this year, and it's coming.
7= Missy Elliott – 'WTF'
When we first heard this track we NEVER thought this would make the list. we were like, 'WTF is the hook?!' But with more listens, it's grown on us. A lot it would seem.
6. Markus Feehily – 'Love Is A Drug'
It was nice to have a mainstream gay male artist who sang music we enjoyed. Although with Troye Sivan and Will Young, 2015 spoilt us. But 'Love Is A Drug' was the one.
5. Kygo feat. Ella Henderson – 'Here For You'
4. Demi Lovato – 'Cool For The Summer'
At one point it felt like Demi was going somewhere with this album then it just kind of tanked. It still made it to #4 on our list. #Justice4Demi
3. Tove Lo – 'Talking Body'
The fact that this came out over a year ago, although only officially released in the UK this year, and our love for it has still not diminished is testament as to why it deserves to be so high.
2. The Weeknd – 'The Hills'
We still can't believe The Weeknd & Nicki Minaj are not our #1 but there we go. Abel killed us in 2015. Some crushes emerged in 2015 like John Boyega, Jeffrey Dean Morgan…but it was really Abel that stole our heart. Always Abel. And although we crossed paths on Charing Cross Road one fateful night in September and we didn't say Hi because our mouth was full of delicious pizza, we know we'll meet again and be together forever.
Plus we'd totally missed his previous albums and fell for Beauty Behind The Madness badly. 'The Hills' reeks of filth and this performance with Nicki gives me chills.
1. Dua Lipa – 'Be The One'
It's love.