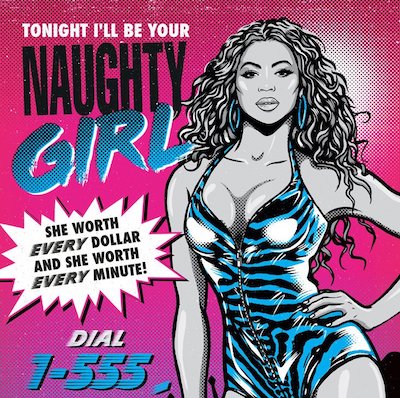 Have had his work used in campaigns for Kylie, Scissor Sisters and more, Tommoken's artwork has always been on our radar. So we figured it was about time we had a chat with the man himself and he's generously given us some artwork to give away too. Read on for more…
Hi Tom, as well as immortalising some artists in your work, you've actually worked with some first hand. Can you tell us about that?
I'm very very lucky to have a good network of mates that has led to some great collaborations – working with Kylie, Scissor Sisters, The Feeling/Sophie Ellis Bextor, Bright Light Bright Light and more.
How was it working with someone as iconic as Kylie?
Well, first off I'm a MASSIVE Kylie fan, I was obsessed with her growing up and remember kissing my Kylie pillow quite a lot, disturbing considering I was only 8 lol – So working with her was a dream come true! It all happened quite randomly to be honest, I created my brand 'We are Robotic' back in 2005 – which are cute Japanese-ish characters based on pop cultural icons from music, film and comics. A big part of this collection was around 30 versions of Kylie representing every one of her music videos. We have a mutual friend (Jake Shears) who had seen my work including Kylie's Robotics and showed them to Kylie who apparently loved them. Her team got in touch, we all went for dinner together a few days later (which blew my mind) and we've been working together on them ever since.
I've also done work with the Scissor Sisters creating giant Disney-like mascot versions of their Robotics which was such a cool project. They were used on their world tour and it was so great to see fans interacting with them when they arrived at the gigs. I'm very grateful for having the opportunity to work with such great icons.
How long has your shop been going and what was the first item to really take off?
Tommoken.com has been going for just over a year now and has really taken off in the past few months. My Bowie print was the first to take off, I think he's the ORIGINAL music icon – he took so many risks creatively & musically. Since then my 'Pop-Tartz' have been growing in popularity. Pop-Tartz are a growing collection of my favourite pop icons with a kinky Tommoken twist, taking inspiration from 1980's telephone box 'tart cards' & back of newspaper personal 'Dominatrix' ads. I'm really happy by the response people have had to this collection.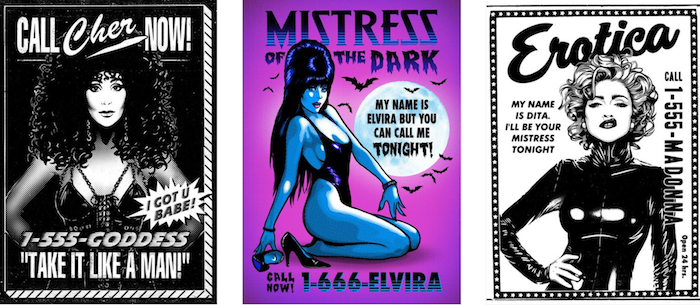 Who was your first musical inspiration and why did you choose them?
Red from Fraggle Rock…. Haha, I joke (kinda)… I think anyone who knows me knows there's only one option…BETTY BOO! I loved 'Boomania' so much. I drove my family insane playing the cassette tape on repeat for years especially 'Doin' the Do'. Amazingly in 2006 I won a PopJustice competition to be an extra in Betty Boo & Alex James' 'Wigwam' music video dressed as a giant white cat – then 8 years later we met again on my stag-do at East Bloc (although I was a little worse for wear). I still drive my DJ mates insane asking for 'Doin' the Do' whenever I'm out.
It's nice to see that you have an even spread of male/female gay icons. Is that co-incidence or something you felt strongly about?
I don't really begin my creative process thinking male or female but more as who's iconic or who I personally love.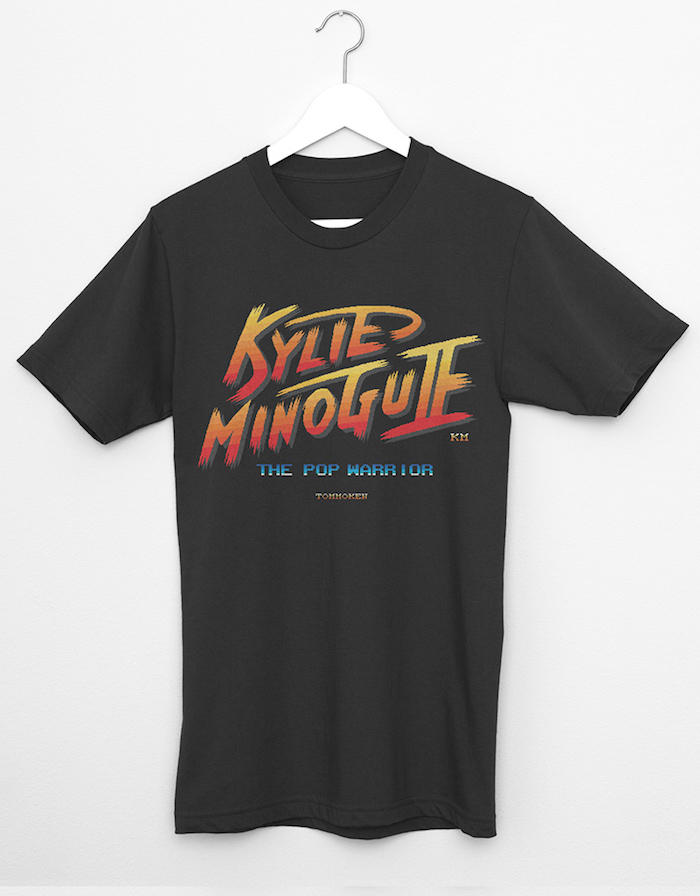 What's next for you and the brand?
I'm such a big gay geek – 'Pop-Cult-Geek-Clash' is my moto. So I like to find original ways of twisting the retro with the cool. I've recently created a Kylie design based on the Street Fighter II logo – which people seem to have really responded to. I'll also carry on with my popular 'Pop-Tartz' and 'Street-Style' work. Randomly I'm also starting up a homeware/interior company called 'Divine Savages' which kinda shares my twisted sense of humour.
Finally we ask everyone but what is your favourite Mariah song?
Ha! I love Mimi and spent ages thinking about this, I was gonna go with something cool and obscure but if I'm honest it's gotta be 'All I want for Christmas EXTRA FESTIVE' version! It's a tuuuune.
Now's your chance to bag yourself this rather enviable Mariah print that won't be hanging in just any ol' phone booth – no it could be hanging on your wall instead, signed by the artist himself.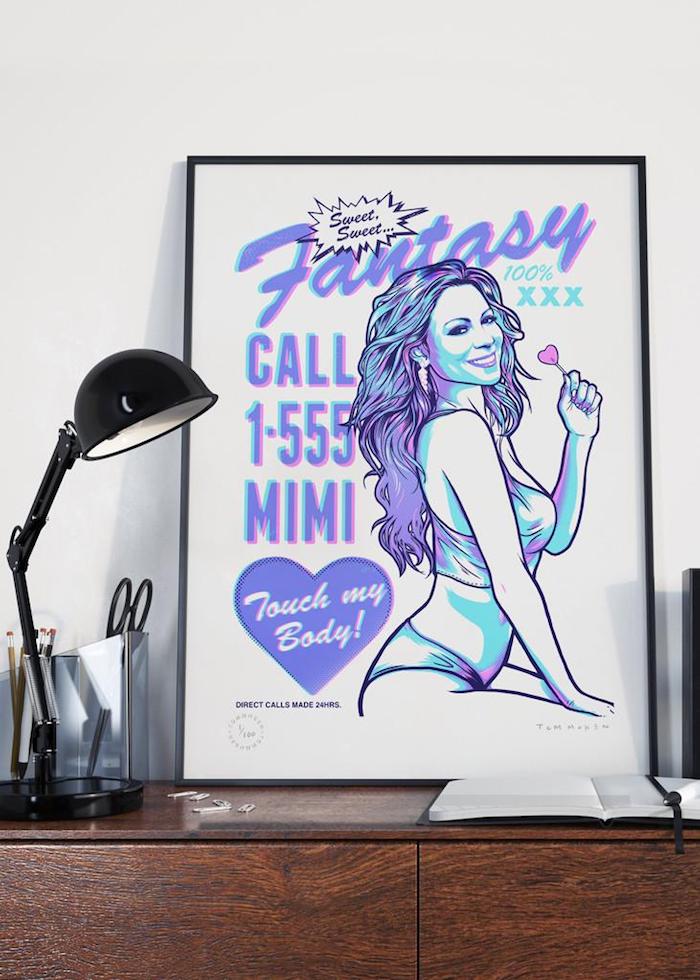 All you need to do is email Michael@LoverboyMagazine.com before 13th August, with your address and the answer to this question. What was the name of Kylie's character in the Street Fighter movie?
A) Charlene
B) Cammy
C) Dannii
For more on Tom's work check out www.tommoken.com, www.instagram.com/tommoken and www.instagram.com/divinesavages