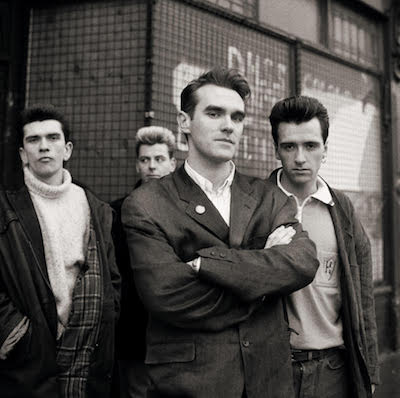 COMPETITION FOR U.S. READERS ONLY
We never really got the Morrissey/The Smiths thing here at Loverboy…that was until we read his autobiography, snappily titled Autbiography. Then we became total stans. So we're really excited about this new box set for God Save The Queen.
Widely considered to be both The Smiths' finest work and one of the greatest albums ever made, The Queen Is Dead has cast a significant influence over subsequent generations since it was first released in the summer of 1986.
SCROLL DOWN TO SEE HOW YOU COULD WIN A COPY…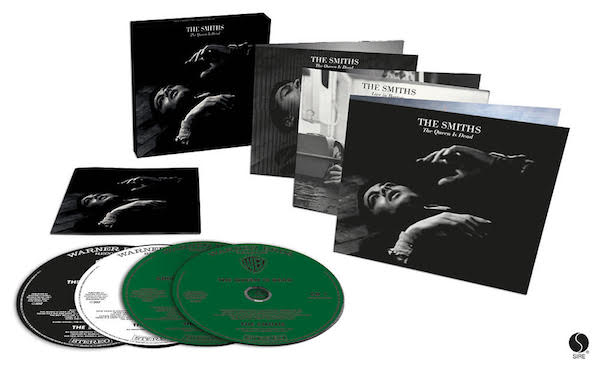 You can now own this iconic album on:
– Deluxe 3-CD/1-DVD Boxed Set: Featuring the 2017 master of the album; additional recordings featuring demos, b-sides, and alternative versions; the Live In Boston album recorded at the Great Woods Center For The Performing Arts on August 5, 1986; and a DVD featuring the 2017 master of the album in 96kHz / 24-bit PCM stereo and The Queen Is Dead – A Film By Derek Jarman
– 2-CD version: Featuring the 2017 master of the album and additional recordings
– 5-LP box: Featuring the 2017 master of the album, additional recordings, and the Live In Boston recording
Available Now: https://lnk.to/TQIDMP
We have a Deluxe 3 disc/1 DVD set to give away. All you need to do is email Michael@LoverboyMagazine.com with your address (REMEMBER YOU MUST LIVE IN THE U.S.A.) and tell us the name of Morrissey's autobiography. Is it:
A) Book
B) Autobiography
C) Me. I am Morrissey…the elusive chanteuse.
Competition closes 9th October.