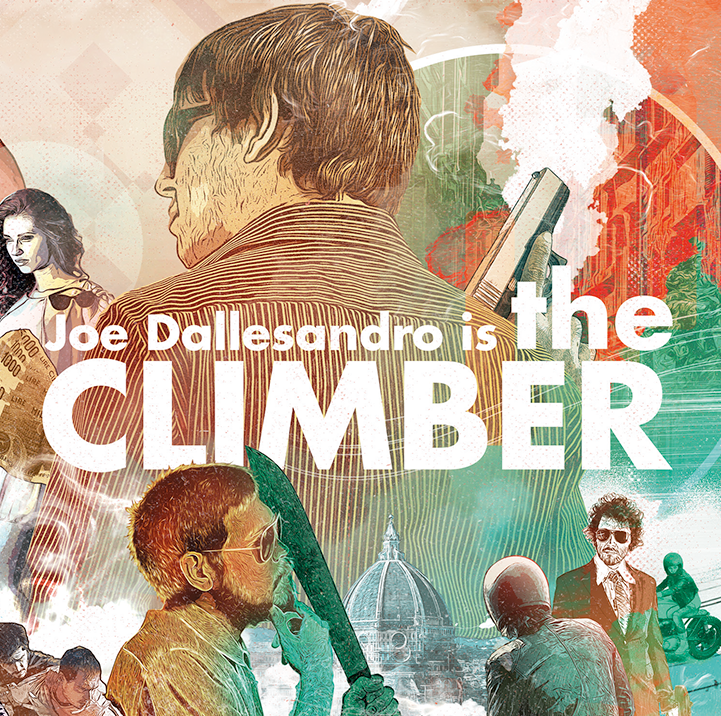 In the late 60s/early 70s, Joe Dallesandro was the pin-up after Andy Warhol cast him as a junkie/hustler in his iconic trilogy – Flesh, Heat  and Trash. One of Warhol's self-branded superstars, Joe went on to appear in several of Warhol's films including Andy Warhol's Frankenstein aaaaand Andy Warhol's Dracula.
But Dallesandro also ventured beyond New York and in 1975 he headed to Italy to make the crime drama, The Climber, where he plays a small time gangster who works his way up the mob ladder. Here at Loverboy we love a 70s, dubbed, European, campy action movie so The Climber is right up our strada. It's finally getting a new restored release on Blu-Ray (along with DVD too), packed full of extras like the soundtrack and a brand new interview with Dallesandro where he discusses his films in Europe.
The Blu-Ray/DVD is out now through Arrow Video but we have a copy to give away. To win simply email Michael@LoverboyMagazine.com with your address and the answer to this easy question…
Which iconic club is Andy Warhol associated with?
A. La Cage Aux Folles
B. Studio 54
C. The Abbey