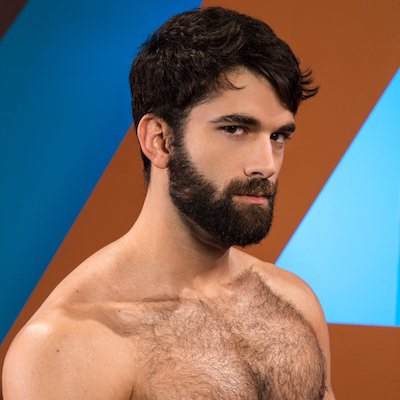 Every week Tegan Zayne gives you the skinny on this week's Drag Race….
And we're back! Thanks for tuning in last week, but like I predicted, the shit show is just getting started. After seeing Morgan off, the queens RUnite in the workroom to read her farewell message. Ben De La Creme had a hard job being the first queen to send someone home, but she made the right choice in terms of playing the game safely.
The challenge this week features pre-recorded tracks with the queens having to learn choreography and it's a diva compilation of shoutouts to Rupaul. The queens were assigned a specific diva relating to each of their character strengths. For instance, Ben De La Creme is playing Julie Andrews, because of course who could forget his Maggie Smith Snatch Game impersonation?! The dancing diva Kennedy got Janet Jackson, and Thorgy got Stevie Nicks. Now, you know a queen will be in the bottom when she gets too in her own head and from the jump, Thorgy was worrying that the cards were stacked against her. Tbh this might have had some truth to it considering Stevie is the most toned down of all the others. But there is so much Thorgy could do with this character, she is clearly in her head too much.
Miss Shangela was a mess during rehearsals. Coming out in full MiMi fantasy, she came to skinny her way to the win. You can always tell when a queen is fully committed, so let's all appreciate that dedication. Thorgy, on the other hand, was another level of staying true to the character. Instead of bringing a drag aspect to Stevie, she was bringing a more literal approach. Which would have been a good start to expand from, but she was just stiff; in her head.
On to the actual Divas performance. Starting out weak was Milk as Celine Dion and then Kennedy as Janet. Now, you know we needed Jasmine Masters performing here as Patti Labelle, and that's all I'm going to say about that. Shangela as Mariah Carey was iconic coming out with 'Happy New Year'. I'm happy with her performance because she really delivered Mariah down to a T, even the tits. And Thorgy's Stevie Nicks wasn't that bad – definitely not the worst. In my opinion, the best were Ben De La Creme and Shangela, while the bottom should have been Milk and Kennedy. This production was cute, it didn't really show off the queens' skills but it makes for great TV.
Time for the runway! The category is RUdemption, so I'm going to give a toot and boot for all the looks.
Milk: Toot. A little simple but executed well.
Aja: TOOT. Firebending princess arrived!
ChiChi Devayne: Toot. Melting acid queen.
Trixie Mattel: Toot. Hello Kitty! Grandma nightgown.
Kennedy: TOOT. Coming through for the culture.
Thorgy: Toot, very original. She looks like an Alien fantasy.
Ben De La Creme: Toot. This outfit must have taken days to make.
Bebe: Toot. Vampire executive realness.
Shangela: Boot. Looking like an STD trapped in a condom.
It's the moment we've all been waiting for- the lipsync! The bottom two are Thorgy and Kennedy, the top are Shangela and Ben De La Creme. The lipsync is the Pointer Sisters' song 'Jump' and the moment Shangela brought out the jump rope and Ben De La unzipped her skirt into a leotard, it was anyone's game. An eventful lipsync, but Shangela came in to win and she did just that. The person she chose to get the chop is Thorgy. After all the drama in the untucked lounge about forming alliances, Shangela still chose to send Thorgy home. I guess we will find out more next week, but so far this season has been totally unexpected. The drama is finally picking up and I expect the claws to come out next week. So grab a snack and come on back!
Follow Tegan on Twitter.