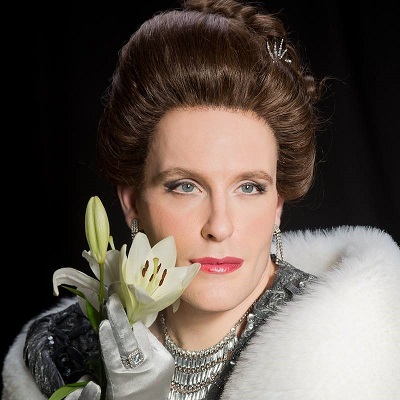 "I have had ex-husbands that resembled the Creature from the Black Lagoon and I did date a Vlad Tepes once. What a Count he was!"
Taabe Guggenheim-Kennedy, The Most Powerful Lady in Finland, has wowed the world with her Hollywood video series. Now she ventures into the world of sci-fi. Loverboy have been given a sneak peak of the forthcoming Full Time Lady and can share the trailer with our readers. Ahead of the release of the film, Fallon Gold was granted an audience with her highness. (Special thanks to Finnish television star, Sampo Marjomaa, for making this happen)
Taabe, thank you very much for giving us a moment of your time. We know you are very important and must be very busy. You are known as The Most Powerful Lady in Finland. How did you rise to this position of power?
Well, like Rome it wasn't built in a day (or was it Sodom and Gomorrah?). It took trial, error and a lot of red lipstick. My story of emancipation and success is like a Finnish sauna experience – it was sweaty and involved intoxication and nakedness in a dark place.
You are such a classy, stylish, sophisticated lady. How do you stay so impeccable?
Well, I have a skincare regimen of military precision – a certain high ranking member of the Finnish Armed forces lathers La Mer on my person every morning. I keep the home front (and back) in check!
Is this what Full Time Lady is about?
Full Time Lady is what I would call a fictitious documentarette; it could happen! It's about remaining a lady even when facing the most challenging of circumstances; for example, in the story I learn that there is no first class option in time travel! But a lady perseveres.
Is this your first adventure in sci-fi?
Yes, this is my maiden voyage into the realm of sci-fi cinema! I mean I have had ex-husbands that resembled the Creature from the Black Lagoon and I did date a Vlad Tepes once. What a Count he was!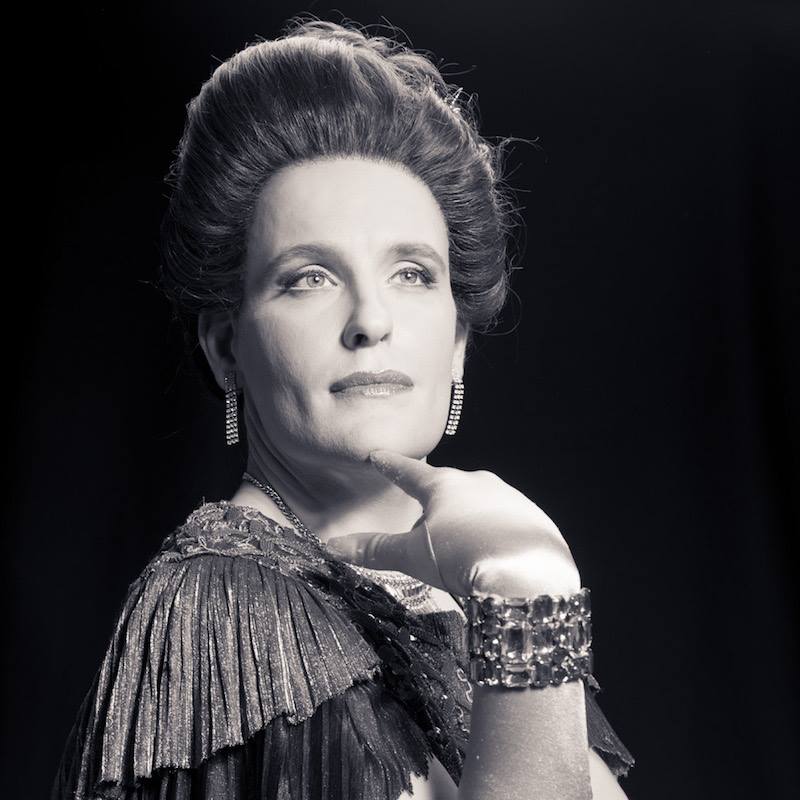 When can we expect the full movie?
My lovely director Mister Bergman said it shall be released onto the ravenous public before Christmas 2017. Prepare your Full Time Lady-parts!
Will there be a glamourous premiere?
Why of course! It will take place in the Capital of Finland – you really must see how a sequined gown glimmers under the northern lights. Helsinki is the new Paris of the North, with the added bonus of not many French people!
Any more movie roles in the future?
Oh yes I'm in negotiations about a remake of the African Queen – it's a story that puts me and the Pope on a missionary romp through the moist jungle! I'm also writing the story of Mother Theresa as a vehicle for myself, I envision it as a cinematic burlesque musical of epic proportions.
We've heard rumours that there are some early films of you… how do we put this delicately?.. 'undraped'… that collectors of such 'art films' are paying top dollar for. Can you confirm these stories?
My response to this matter is as follows: what I might have done in my youth never happened – or was for art / for science / for the children. Also, you will be hearing from my lawyers! (They are collectors of smut)
Lastly, what's your favourite Mariah Carey song?
As an avid spa-goer having a lot of facials is key to looking glamorous – that is why Honey speaks to me as love and the aforementioned secretion comes over Ms. Carey in the song. Also this line in her song, Money, I find very poetic: 'Jets on holidays and Chefs with hollandaise'. Lovely!
Watch this Loverboy space for news of the premiere of Full Time Lady. In the meantime, enjoy the trailer.
Images by Kari Harju