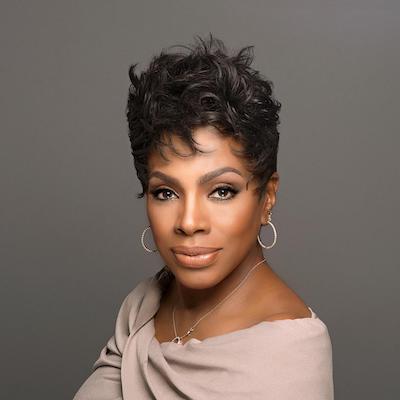 Although Loverboy may now be happily based on the east coast of Spain, there was a time when we would be down at the Eagle in Vauxhall, every Sunday night for Horsemeat Disco – the best night in London. And a staple of that very institution was Sheryl Lee Ralph and her anthem 'In The Evening.'
But that was not her only contribution to the community because she also played the original Deena Jones in Dreamgirls, Lauryn Hill's mama in Sister Act 2 and hosts an annual AIDS benefit – Divas Simply Singing!
Hi Sheryl, you've already achieved so much in your life. Where did this drive come from?
My American father's parents were born two generations after slavery and believed in the importance of higher education. They worked to send their children to college. My Jamaican mother believed that good manners, good speech, proper dress and personal presentation all mattered in life.
So I was raised to meet the challenges of life head on – ignorance, sexism and racism. Life doesn't frighten me and I will succeed by any means necessary thanks to my people.
 It's been said that Dreamgirls has been based on the career of The Supremes. Did your opinion of Diana Ross change after playing the 'Diana' role in the show.
When I was working on the project, Tom Eyen always told me I could think about Diana Ross but I could never think about playing Diana Ross because if I did they would sue us. So, no, the show was never based upon the Supremes but they have been one of the most successful girl groups so people always equivocate Dreamgirls with the Supremes.
We lip-synced one night on stage to 'One Night Only' from Dreamgirls, have you ever seen a drag queen perform one of your songs – we're sure there is a queen out there who NAILS 'In the Evening'….
Never.
That needs to remedied immediately. Well, speaking of that iconic track, why did you only make the one album?
I never really thought about it. But I've had one everlasting hit with In the Evening.
After pretty much breaking the record industry with The Miseducation Of Lauryn Hill, the media has portrayed her as going off the rails. I know you gave her advice when you were filming together. What would you say to her now?
Take care of your genius self my child. Take care.
You also played Jennifer Hudson's mother on the much-missed Smash. What were your memories of working with Jennifer?
I'll never forget my first day on the Smash set. I opened the door to my trailer and was greeted by such a beautiful aroma. I tried to get in the door but there was a floral arrangement so huge, so beautiful that the two of us could not fit in the room together. It was a gift sent from Jennifer Hudson with the loveliest note which I will keep private.
You've also appeared in Mighty Real, the Sylvester story. What is your favourite Sylvester story?
Correction, I'm actually one of the producers of Mighty Real – The Musical About Disco Queen And Club Sensation, Sylvester. I knew Sylvester. I met him while I was doing Dreamgirls on Broadway and he was so wonderfully unique. Later in his life he became a fierce advocate for those who were infected with AIDS.
You been an AIDS activist for a long time too. Have the seen the direct changes that your valuable contribution have made?
A young man came up to me one day and said, 'Miss Ralph you saved my life. I heard you speak, I went and got tested. I Thank you and my mother thanks you.' 'If all you touch is one life, you've touched many,' my father used to say.
Lastly we are named after the infamous Mariah Carey song 'Loverboy'. What is your favourite Mariah song and why?
There are so many! Anything Christmas from that album and the Emancipation of MIMI – 'We belong together', 'Touch my body', 'It's like that y'all'!
Find out more about Sheryl Lee Ralph at www.sherylleeralph.com or follow her on Twitter or Instagram