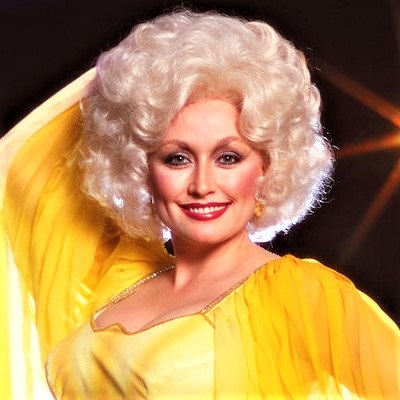 "I was that kid who had the Dolly Parton doll, the Dolly Parton trash can"
Randy L Schmidt has written books on Karen Carpenter, Judy Garland and – his latest – Dolly Parton. Oh, for some reason Loverboy was interested. Resident camp queen aficionado Fallon Gold met with Randy and talked queer icons, fantasy duets and Karen Carpenter's drumming prowess.  
Fact: Dolly Parton is magnificent. When I saw her live she played about 10 different instruments. She's a songwriting genius. She has her Imagination Library, Dollywood, countless other projects… I wish she'd do more films though! What is her appeal for you and why this book, now?
Dolly is truly one of our greatest national treasures. I am more and more convinced that she's an angel on earth. One of my earliest memories is watching her first TV series on my grandma's giant Zenith TV. Dolly would open the show in soft focus being lowered from the heavens on a swing. Then she'd look right into the camera and sing and talk to me. I was convinced she was singing and talking only to me. It was that show and those early images of her huge hair and gaudy, glittery costumes that mesmerized me. I was that kid who had the Dolly Parton doll, Dolly Parton trash can, the posters, and so on. She was my first crush, followed closely by Lynda Carter as Wonder Woman, of course.
Lynda was my first crush too! Jointly with Julie Newmar as Catwoman. Sigh. So, how do you pick your subjects? Are they basically your favourite artists?
Yes, my subjects thus far have been my longtime favourites. I fell for Karen Carpenter in junior high after seeing the TV movie about her life. Judy Garland came to me in the form of 'Dorothy', of course, when I was just four years old. I was one of the last generations to experience the annual event that was the airing of The Wizard of Oz on TV. And I can't remember a time before Dolly Parton. As for my book subjects, they have to be something I care enough about to keep me coming back again and again. I have to be passionate enough about a subject to spend years immersed in their life and music.
Your books that are 'interviews and encounters' (Judy Garland, Dolly Parton) are invaluable for fans. Why that format over the straight biog (such as the Karen Carpenter biog, Little Girl Blue?)
Little Girl Blue took me nearly ten years to write. It was an on-again/off-again process. My day job and real life drew it out a lot longer than I would have liked. It was after that book was a success that I discovered the 'Musicians in Their Own Words' series from Chicago Review Press, the same publisher that did Little Girl Blue. Because much of the work on a book in this series is collecting and researching, the process is somewhat formulaic and an approximate two-year process. I have also always been fascinated by celebrities and their life stories. There's nothing more personal than their story in their own words. With someone like Dolly Parton, it's so incredibly intriguing to me to trace their evolution. In this book, she is telling her story over fifty years.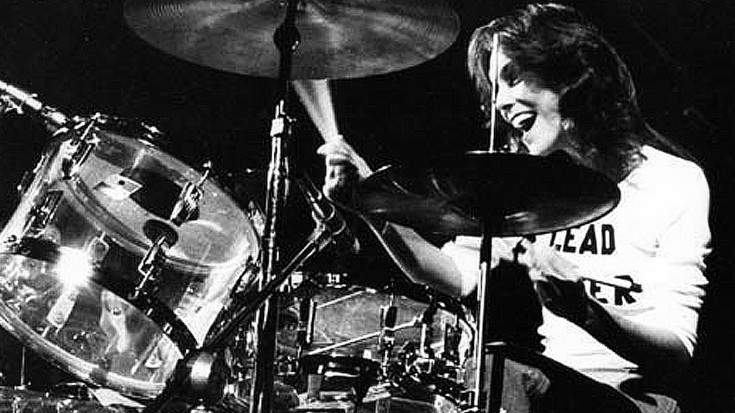 Karen Carpenter was one of the best (and most underrated drummers) of her era: discuss.
There was something about the Carpenters image that kept Karen Carpenter from being recognized as the greatest singer of her generation. The duo was wildly popular, of course, and sold over a hundred million records, but there was still a stigma attached to their music. A certain part of their fan population was ashamed to admit they enjoyed their music. I think time has allowed the world to put her talents into perspective and she is remembered now as one of the greatest singers of not just her generation but all time. And her drumming wasn't just some gimmick. Karen considered herself first and foremost an instrumentalist. To her she was a drummer who sang. She took her instrument very seriously and was a student of the art of drumming. She even took lessons from a well-known jazzer in Hollywood before the Carpenters found superstardom. She was such a special person with such special talents.
Judy Garland's husband Sid Luft was a controversial figure in Judy's life but – despite suspicion from some fans – I think he was perfectly valid in telling his story. And the 'finding' and publishing of this memoir was quite the contribution to a massive library on Judy. You wrote the foreward – what did you think of his version of events?
Sid's book is fascinating. Who better to tell the inside story of his life with Judy Garland? I know people argue that he was not good to Judy or that he was an opportunist, and so on, and maybe that is true. But it doesn't make his perspective unimportant. Thanks to a number of coauthors or ghostwriters, the book reads beautifully and is what I consider to be an important part of Garland history. I was honored to be asked to write the foreword and to complete Sid's unfinished manuscript. It was both challenging and exciting to pull together Sid's thoughts and words to piece together the years 1960 to 1969 in his own words. I have always wanted to coauthor on a project and this was a nice intro into crafting a memoir from someone else's words.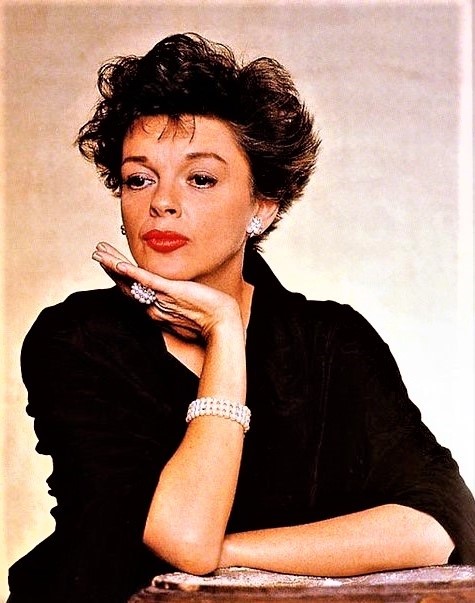 What were the most surprising things you discovered about the women you've researched for your books?
With Karen's story, I was able to unearth the real story of what went wrong in the final years of her life. No one had really dug deep into the details of her solo album and its shelving or the disastrous marriage to Tom Burris. Her relationship with her mother hadn't been fully explored, either, and I was able to get into her inner circle of girlfriends to get the stories behind everything we'd always been told. As for Judy, she'd always wanted to tell her own story and to publish a book. It never happened in her lifetime, so for me it was almost like helping her finally bring her story–in her words–to the world. And with Dolly, we have these perfect little TV movies telling her story in a 'Little House on the Prairie' sort of way, and they're beautifully done and touching, for sure, but there's so much more to Dolly. She's spent fifty years in the press and been very candid, especially in the early years. There's so much more to her than the Dollyisms everyone is so familiar with. We all know how 'it costs a lot to look this cheap' and 'if I see something saggin', baggin', or draggin', I'm gonna have it nipped, tucked, or sucked', but those cutesy sayings don't tell us much about her. This new book brings back to life interviews from a time when she was much more revealing, and I think that's important.
If (in a dream world) Karen and Dolly had appeared together on The Judy Garland Show, what songs do you think they'd have done in a medley?
I'd like to hear them all swapping signature songs: Karen singing 'I Will Always Love You' and 'The Man That Got Away', Dolly with 'Over the Rainbow' and 'Top of the World', and then we'd absolutely have to hear Judy's renditions of 'Close to You' and 'Jolene'.
To a greater or lesser degree, the women you've covered in your books have had lives of heartbreak and tragedy – even if Dolly's struggles were more at the start of her life. Why do you think these type of women appeal to us, especially as camp icons?
Judy and Dolly are the more obvious camp icons with their over the top styles, larger than life personas. Karen is what I call an unlikely gay icon because she's almost the anti-diva. So unassuming and unlike the others, at least at first glance. I think what the three have in common is that they all sing in a very conversational manner, one to one with the listener. It's not about the performance with these women, except for maybe Judy at times. It's about the interpretation and the communication of a song. They also all three have a fragility or vulnerability in their delivery. You want to protect them. It's interesting, though, because they also all three have a contrasting strength to their vocals. I feel like my connection to them is for similar reasons.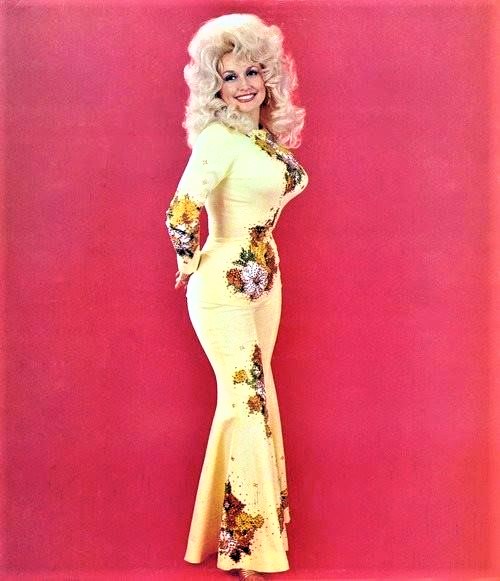 Are you planning on more in the Interviews and Encounters series?
Possibly. I love the format and it's something I can do in about two years time, even with my day job as a music educator. If so, I hope the right subject reveals itself soon.
We're famously names after the Mariah Carey song. Would you consider doing a book on Mimi? It could be called, 'I Don't Know Her'…
Hilarious! I loved early Mariah, to the point of obsession. I wouldn't say no to a book on her. I just don't know if there's an audience for that right now.
Oh my god, yes there is! Loverboy readers – let's start a petition! Do you have a favourite Mimi song?
'Dreamlover'. I still remember hearing that for the first time on the radio and having to stop driving and just take it in. Like I said, I was obsessed for a time and she was pretty phenomenal in those early years.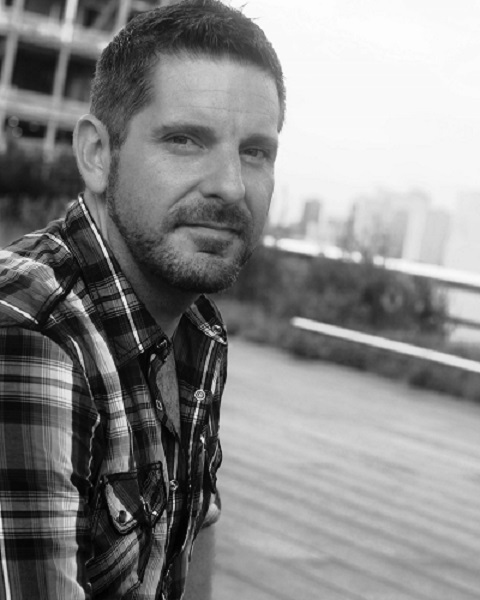 Randy's Dolly On Dolly: Interviews and Encounters with Dolly Parton is published by Chicago Review Press and is available now.
Image of Randy L Schmidt by Walter Briski Jr.