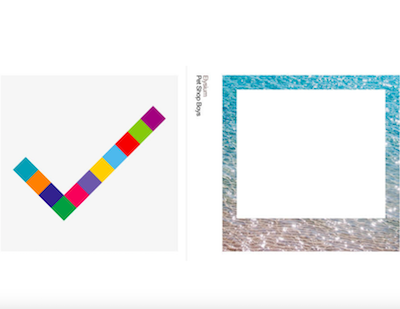 U.S. READERS ONLY
We interviewed the Pet Shop Boys a few years back (OMG NINE!) and it remains one of the most interesting interviews we've ever had. We discussed everything from them performing with Gaga when she dressed as a tea cup to submitting songs to Madonna & Kylie and being knocked back. You can read it here.
The guys have just re-released their classics Yes & Elysium. The second set released from the Pet Shop Boys' CATALOGUE: 1985-2012 – a landmark series of remastered Parlophone studio albums packaged with "Further Listening" albums of additional and previously unreleased material! Both albums are packaged with an extensive booklet in which Neil Tennant and Chris Lowe discuss each song, illustrated with many archive photographs.
This reissue of Yes includes – alongside the remastered original album – Pet Shop Boys' previously unreleased monitor mix of "The Loving Kind," a song which became a Top 10 hit for Girls Aloud, as well as previously unreleased demos of songs from the 2010 Young Vic theatre production, My Dad's A Birdman. Pet Shop Boys mixes of "Did you see me coming?," "The former enfant terrible" and more are also included.
Elysium, originally released in 2012, was seen by some as a shift in sound and direction for Pet Shop Boys. The darker lyrical themes are reflected in the record's sound. Neil Tennant said: "It is deep in terms of the sound-got a lot of sub-bass-it's sort of deep in terms of subject matter, the way it's expressed. But I think it's the Pet Shop Boys' most beautiful album." The "Further listening" album of additional material features previously unreleased demos entitled "Vocal," "She pops" and "In slow motion," as well as Pet Shop Boys mixes and remixes of "Leaving" and "Memory of the future."
The Nightlife and Yes reissues are available NOW:
'Yes' – https://lnk.to/YesMP
'Elysium' – https://lnk.to/ElysiumMP
To win a copy of the re-release of Yes & Elysium, just email Michael@LoverboyMagazine.com with your address and the answer to this question. Remember you must live in the U.S. Who did Pet Shop Boys write The Loving Kind for?
A) Pussycat Dolls
B) The Bangles
C) Girls Aloud
Competition ends 9th October.