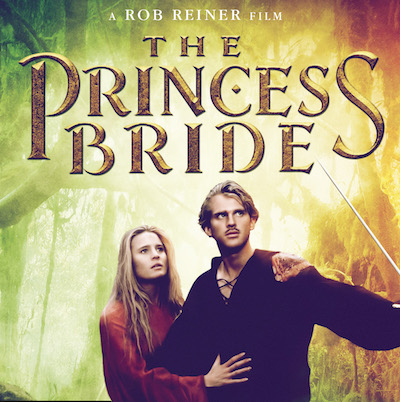 It's INCONCEIVABLE that anyone couldn't love The Princess Bride – a beloved comedy-fantasy with a brilliant all-star cast. A grandfather (Peter Falk aka Columbo) reads a story to his grandson about a princess (Robin Wright from House of Cards & Blade Runner 2049) and the quest by the Dread Pirate (Cary Elwes) to rescue her from Prince Humperdinck (Chris Sarandon). Billy Crystal (When Harry Met Sally…), Mandy Patinkin (Homeland), André the Giant and Peter Cook all pop up along the way.
This month, Rob Reiner's hilarious classic fairytale celebrates its 30th Anniversary and from October 23rd, gets a cinematic rerelease as well as a brand new DVD/Blu-ray edition! You can even skip the kissing parts. Watch the trailer here:
To win one of three copies, you must live in the UK. Just email Michael@Loverboymagazine.com with the answer to this question and your address.
Which Netflix show does Robyn Wright appear in?
A) House of Cards
B) The X Files
C) Homeland
Competition closes 27th October.
The Princess Bride 30th Anniversary DVD/Blu-ray out from 23rd October