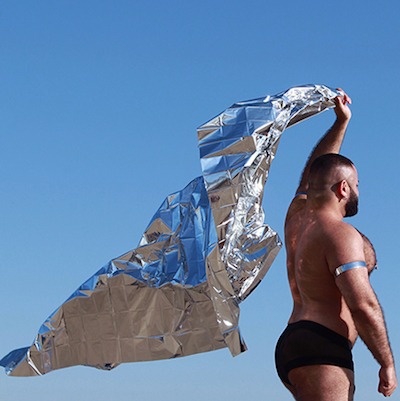 When regular Loverboy collaborator, Karl Slater hit us up and said, 'I've got some photos of my boyfriend MrO you might be interested in. He's totally channelling the Spice Girls circa 'Say You'll Be There'.' Well, our interests were piqued. But when we saw the photos and realised MrO was actually living his Priscilla Queen of the Desert fantasy, we were just plain jealous. Come on, who doesn't wanted to be half-nude and working with some aluminium foil in the outback?!
Take a look at the shoot below and scroll down for our interview with MrO where we talk about his love for Mariah, his podcasts and what it's like being a fashion bear….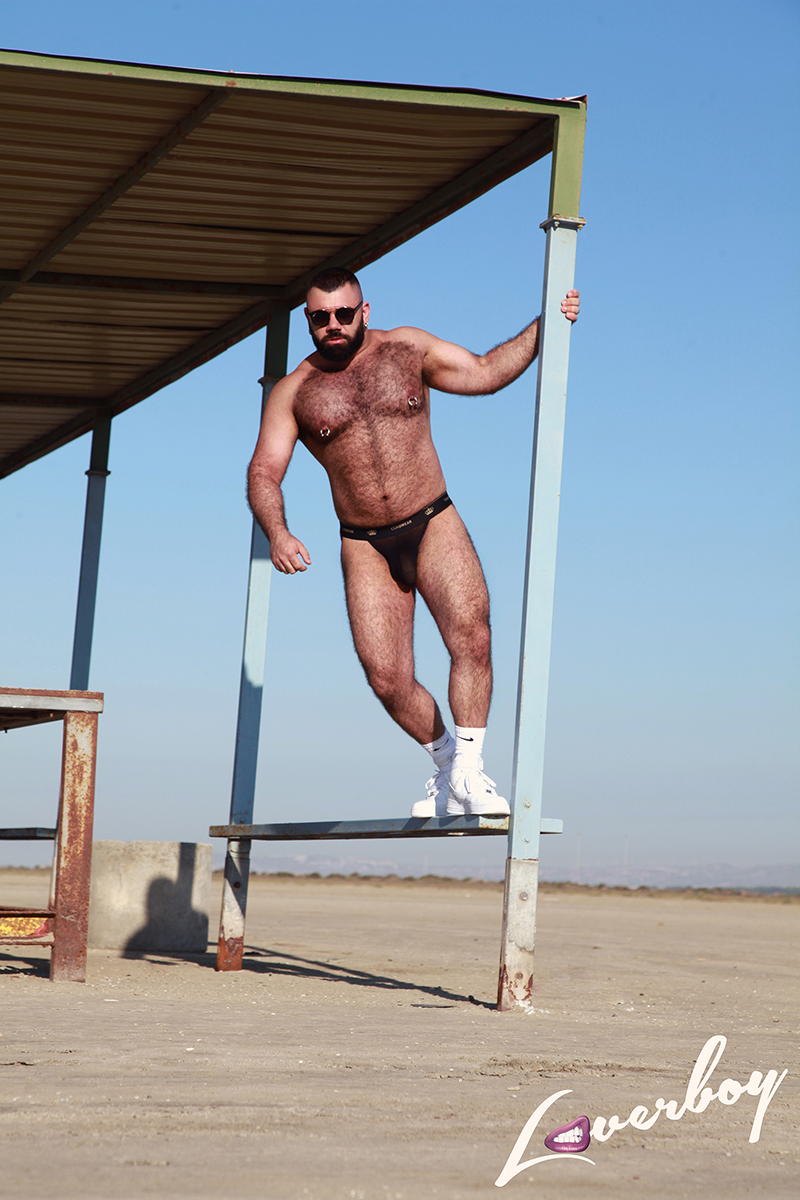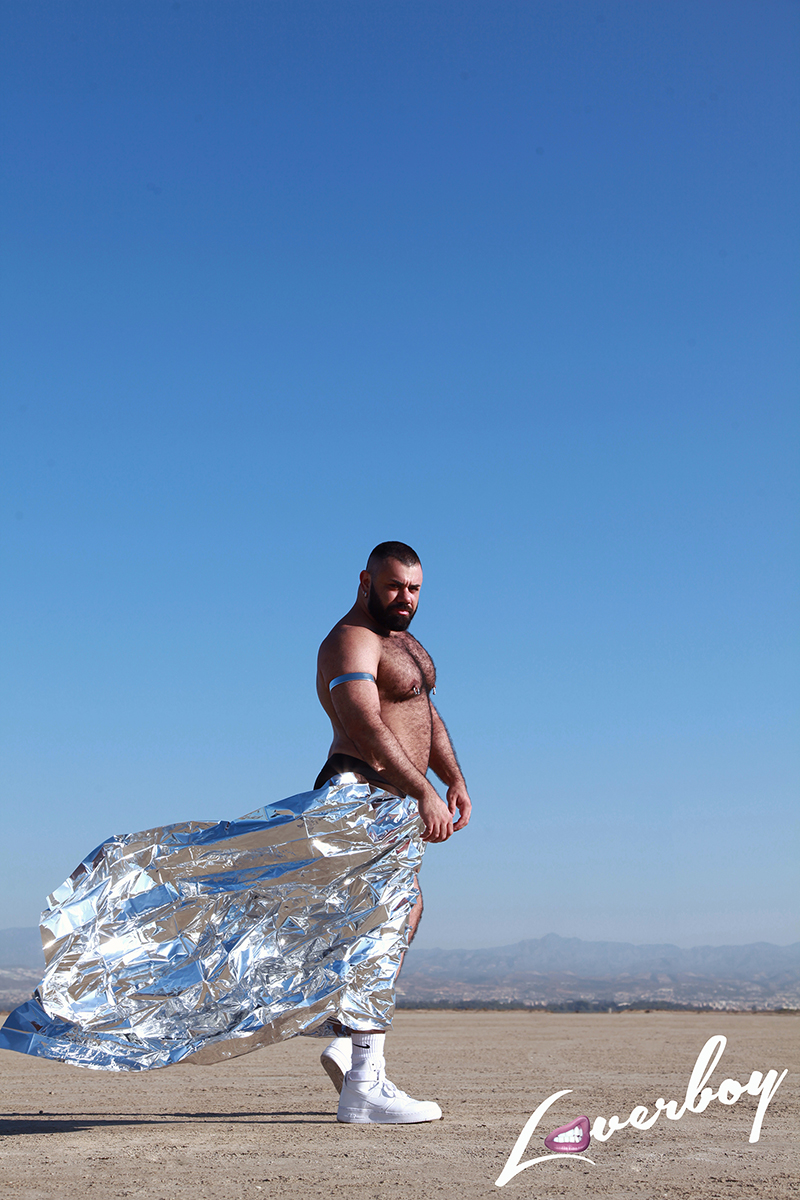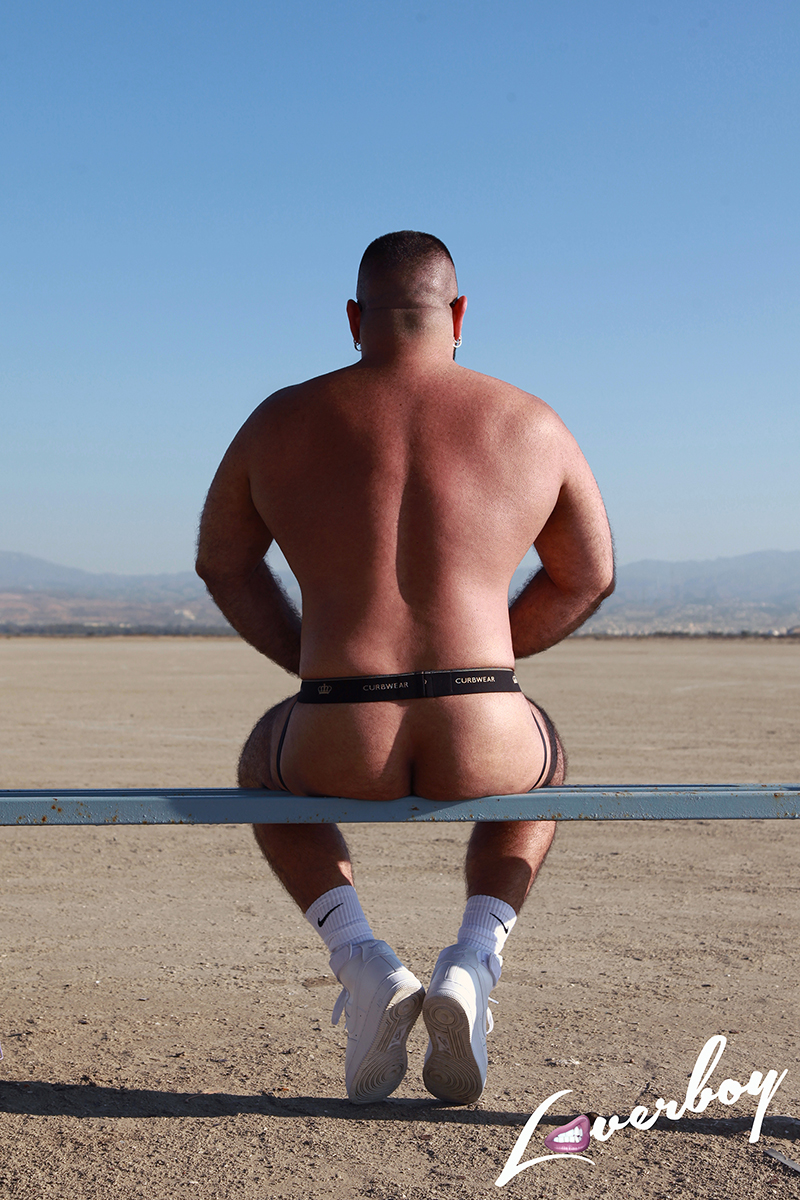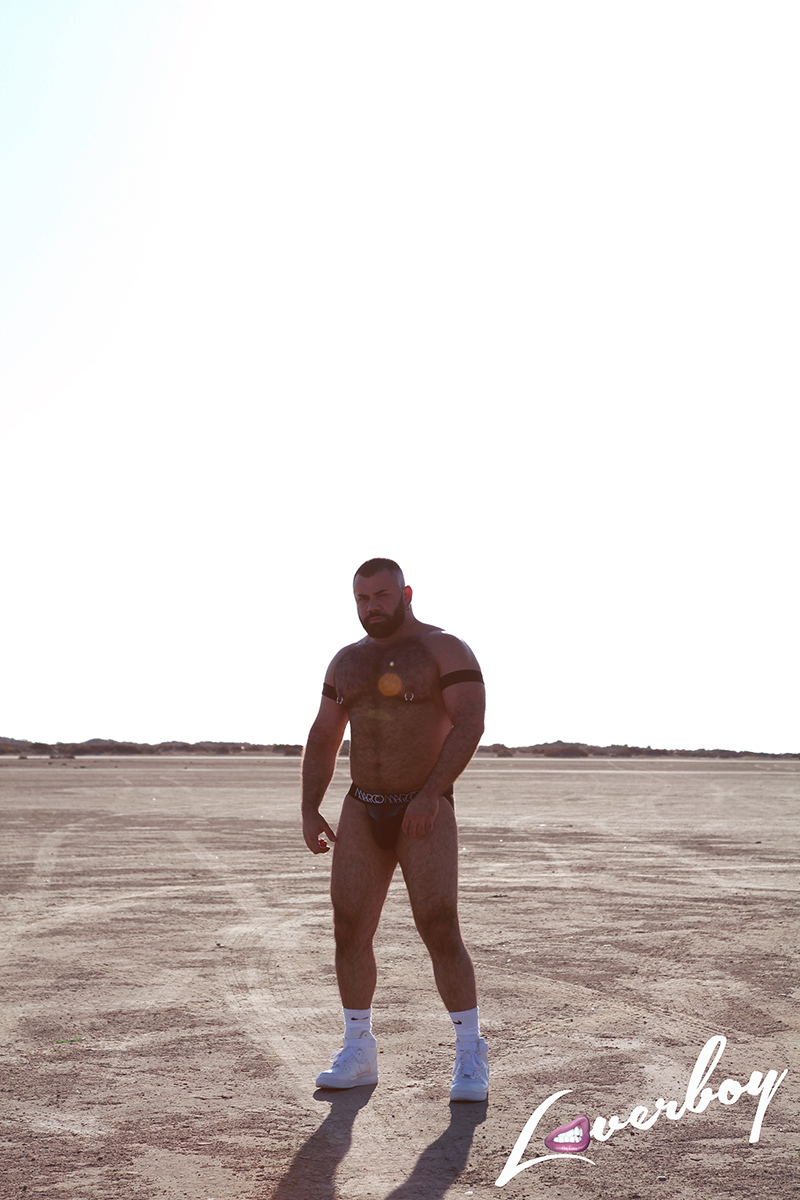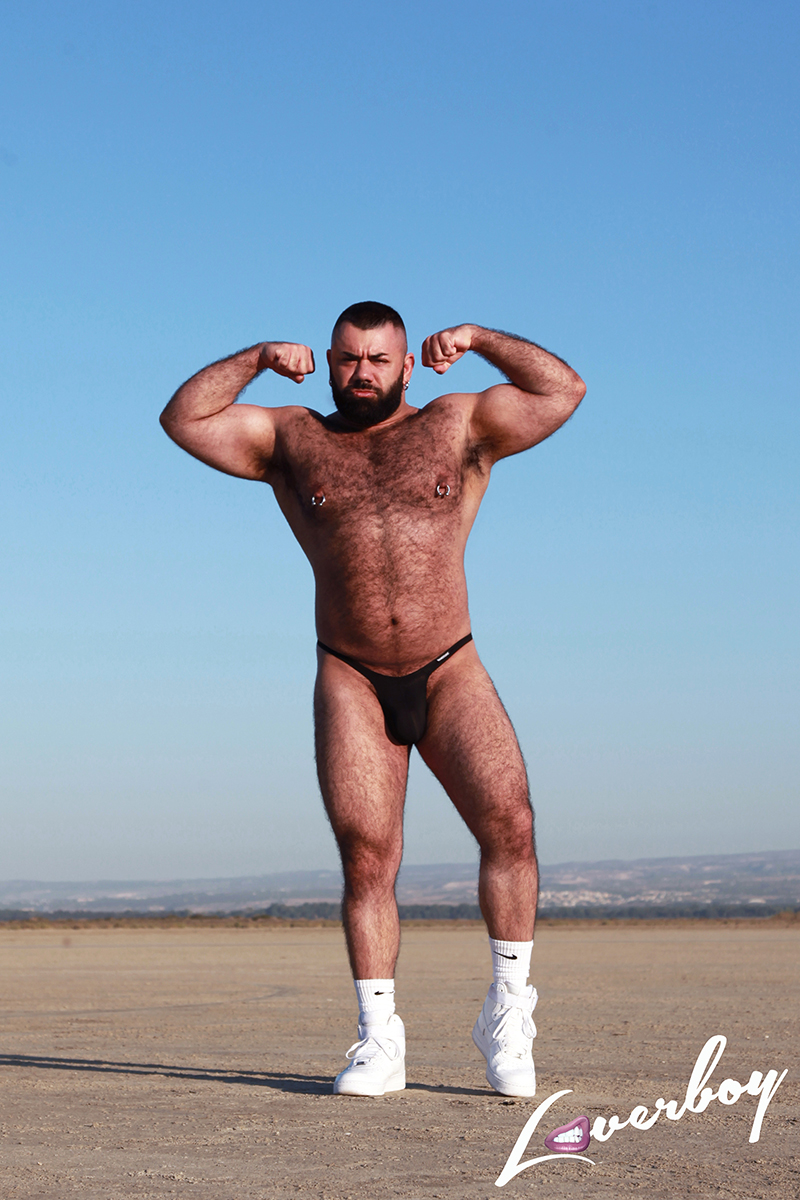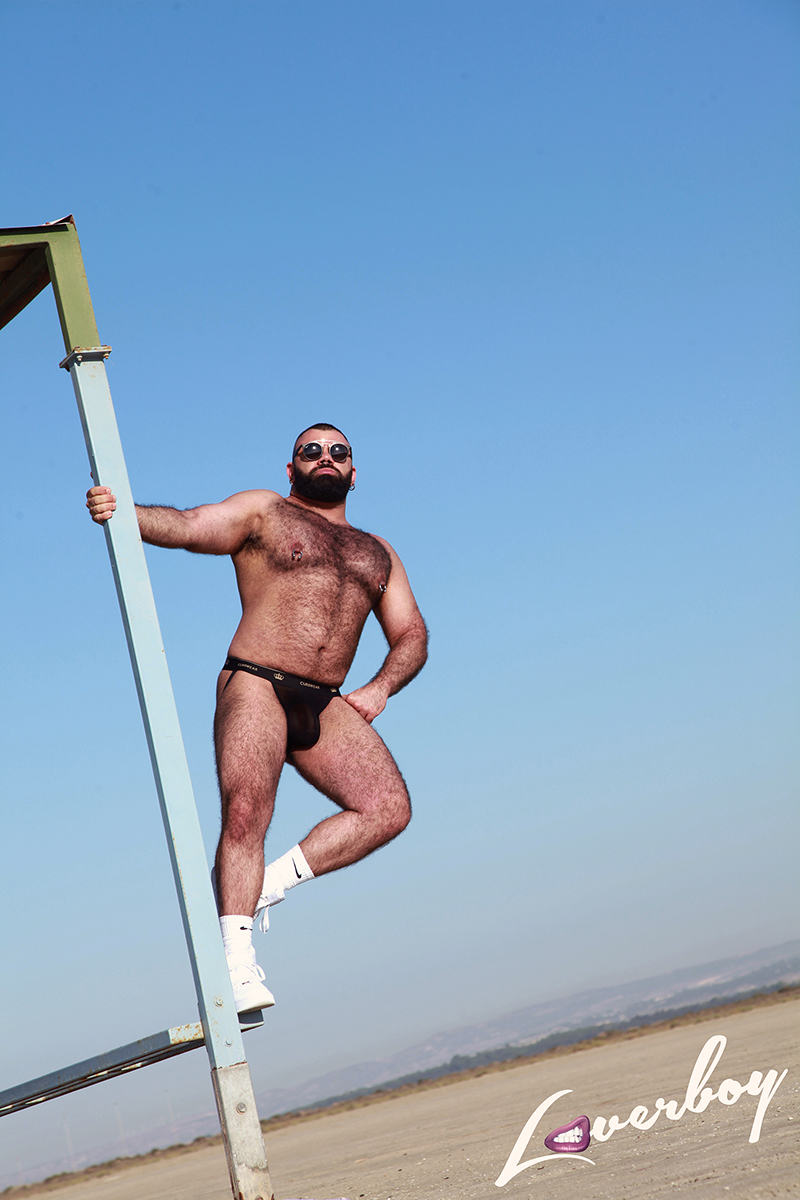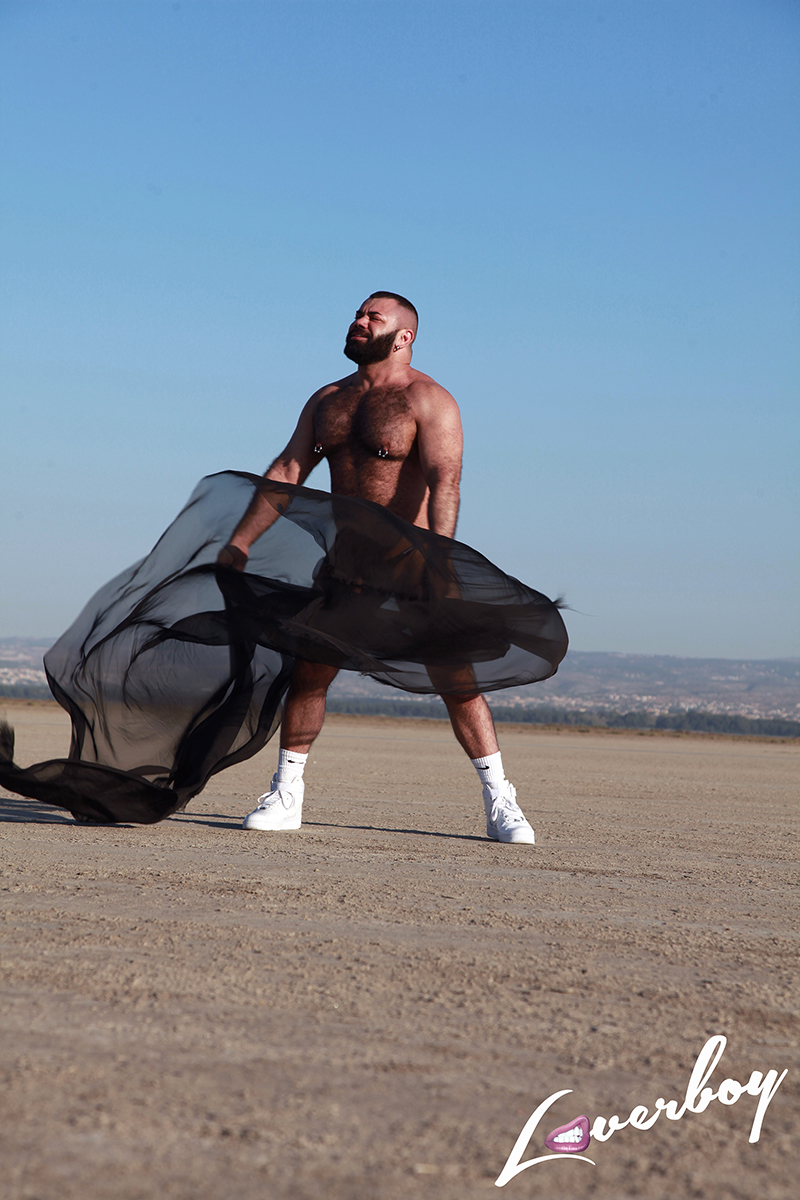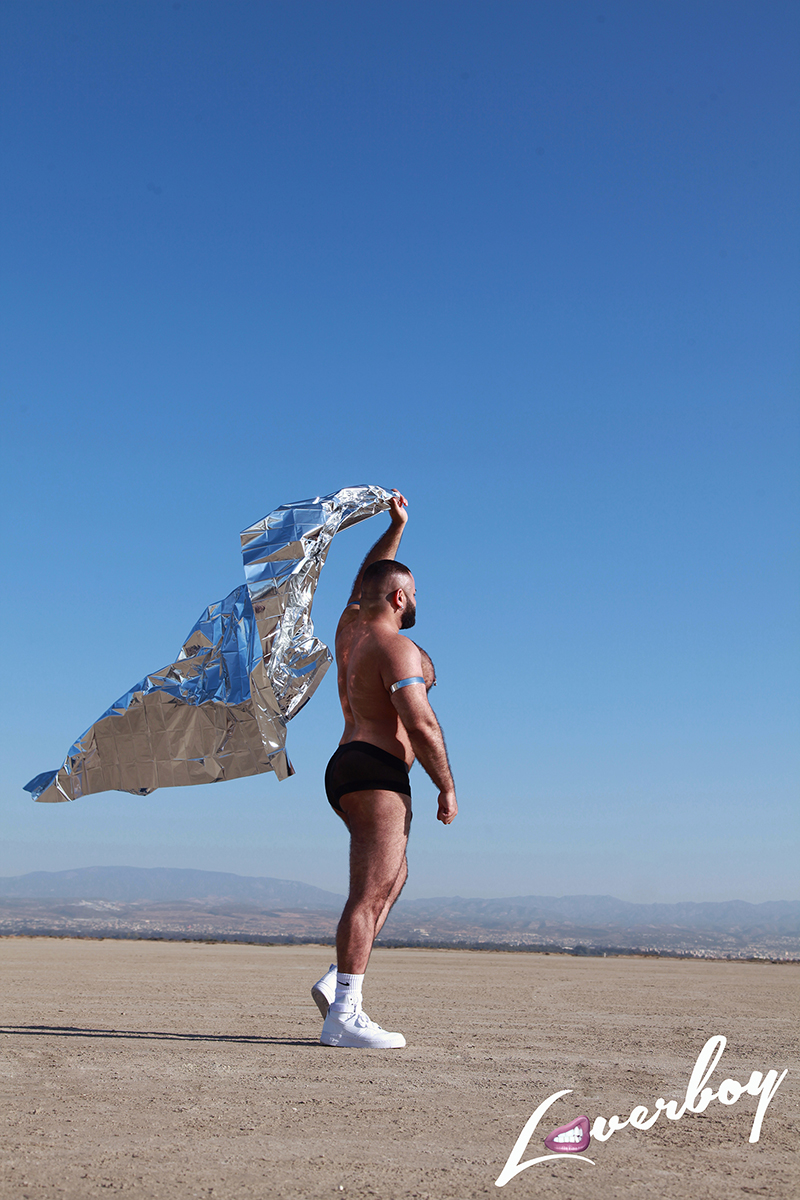 What did you listen to as a kid?
When I was a kid, I used to listen to jazz and classical music. It wasn't until I was about eight that I discovered pop from a bunch of cassettes my mum bought of Mariah, Whitney, Gloria Estefan and Black Box. I was obsessed with them. It was such a different sound to what I was used to! I also hold my mum responsible for introducing me to Mariah! I later started recording songs from the radio and started building my CD collection mainly of cheesy – at the time very cool- pop songs (some of which I still listen to this day!)
When did you start making podcasts and how easy has it been?
I was always the DJ at my friends' parties and putting my own mixtapes together. I started uploading my mixes online in 2011 when I decided to make a special mix for my birthday party. Friends started asking me to make more mixes so that was the start of MrO Presents. I started off with very obvious pop/dance songs & mixes and experimented with mixing a lot in the meantime. That helped me build a good flow in my podcasts. Getting noticed was not easy because at the time podcasts were big. I used to burn CDs and have them with me wherever I went and giving them out to people. I later got my music on Podomatic and iTunes and the rest is history!
What are some of the themes you have covered in podcasts and where do you take your inspiration from?
I like to take my audience on a journey and mix different dance genres together even older tracks and basically make you feel good! If I get to make you dance too, well, that is the most rewarding thing for any DJ! They often refer to great moments in my life and things I love, in particular the 80's and early 90's. Each podcast follows a theme that is always reflected on the cover which is a really big part of my brand (good thing I'm a designer too lol).
My latest podcast 'Hotline' is based on 80's Hotline TV ads and has an underline sex theme throughout. Previous podcasts such as 'Throwback' were based around bringing back songs from the 90's and 00's either in a new rendition or a remix, mixed in with new tracks or 'Flex' was based around the theme of muscles in a hot sweaty night club.
Is there a track that makes it onto every podcast?
I don't have one specific track but I have a few that have managed to make it in various remix forms over the years such as 'Sundays at Heaven' by J.Velarde, Luque & Vitti, 'Express Yourself' by Danny Verde & Phil Romano and 'Big Bad Bitch' by Rebeka Brown.
What else do you do?
I'm a graphic designer specialising in visual brand development and do creative direction by day. I'm a bear model as well. I would like to think I bring something fresh as there aren't many fashion bears out there! I've collaborated with my boyfriend, photographer Karl Slater, on a few projects for publications drawing the illustrations on the pictures such as the Eliad Cohen shoot with Mickey Mouse for you guys!
We hear you're a bit of a Mariah fan. Do you have any Mariah stories for us? 
Yes! Lambily forever! I absolutely love her, she's my idol! As a kid growing up in Cyprus I was totally obsessed with her but most of my friends didn't listen to her music so they didn't get me. I dreamed I would get to see her at concert one day but I never thought in a million years I would get to, till last year when she performed in London. It was a very special moment for me. Let's just say my boyfriend has embarrassing video documentation. Picture a 14 year-old girl at a Justin Bieber concert. That kind of thing! I'm gonna see her again in concert this December – cannot.wait!
What is your favourite song of hers? We're expecting a deep cut….
OMG this is a difficult one! So many to choose from! I'd say 'Honey', 'Do you think of me?' (Dreamlover B-Side), 'Sent from up above', 'Always be my baby' (Mr. Dupri extended mix feat. Da Brat & Xcape), 'Fantasy' (Def Club Mix). Also, her debut album holds a very special place in my heart.
Catch MrO Presents' podcasts on iTunes and follow him on Instagram.

Check out Karl's other Loverboy shoots with Scott Humphreys and Sadiq Ali. You can also see more at https://karlslater.com/ or by following him on Instagram or Facebook.