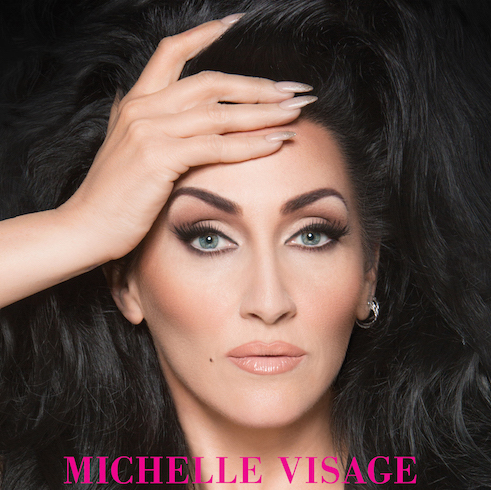 "Mariah has issues with self-love and self-worth. She relies heavily on the people around her."
After helping six seasons of queens make it through RuPaul's Drag Race, Michelle Visage is now here to offer all her pearls of wisdom with her new book, The Diva Rules. (She's also pouring that tea, answering all your problems in Loverboy Issue #3 – COMING SOON!) We catch up with her to find out what advice she'd offer Mariah, what issues she suffers from herself and just how many times she can plug her book in twenty minutes. Work it, mama!
Hey Michelle, you've done a bunch of interviews today. Do you enjoy them?
Oh, you know me, I love talking to people. Anyone that wants to strike up a conversation, I'm all about it. I'd talk to a paper bag.
Ha….OK, now the rule most people will associate you with is, 'Don't rely on that body!' But which rule will surprise people the most?
'Give Good Face.' When they see the title they might think it's about the outside, but really the chapter is the complete opposite of that.
Also I'm a no nonsense chick, people know what they're gonna get. But the big surprise is that the book isn't about putting on false lashes, applying liquid liner and getting the best light. I think some people will pick it up thinking it's going to be fluff, but it's not. I think the book in its entirety is a surprise, you know what I mean?
Which rule took you the longest to learn?
Well for me, it's a constant struggle. Looking in the mirror, saying, 'You're amazing, just the way you are.' Knowing that every day we are a work in progress. As cheesey as it sounds, none of us pay enough attention to that and that is so unfortunate. It was the most difficult chapter for me to write and the most difficult for me to stick with. But we have to!
Like Missy said, we are all under construction, right?
Yes, that's kind of why I wrote these rules to be light and fluffy but when you get into them you're like, 'Oh my God, this is so much deeper than I expected.'
There's a real focus on mental health in the press at the moment, isn't there?
Yeah, but I think it used to be so taboo to admit that you suffered from anxiety or depression. It seemed such a 'Hollywood' thing. But it is such a tough world out there and now with the onslaught of social media, it's even worse. I think there is this movement of, 'You know what? I do suffer from these issues and they are real medical issues, and why is it so taboo for me to admit that I have these problems?' I've shared myissue with anxiety and I get a lot of feedback like, 'Oh my God, how do you deal with it? It happens to me too. I can't deal with it.' Sorry Katie Hopkins, it's not as simple as, 'Go out for a run.'
A writer in The Times recently criticised Kate Winslet for not allowing her children on social media because she wanted to protect them from trolling. But he then went on to criticise the names of her children and husband. It was disgusting.
But here is the difference between that journalist and Kate Winslet. Kate Winslet is a fully-rounded, fully-realised human and she is doing her part as a positive beacon of light in society to protect her children. She is not on social media. She's said, herself, 'Why would I be?' Brava.
I'm sure you and Ru offer each other advice all the time. Have you ever had to mention any of these rules to him?
God no! I have learned so much from Ru. Ru helped me create these life rules in a sense because he is way more evolved as a human than I am. But he's way older than I am so that's ok. And you can quote me on that!
Do you have any regrets in your life?
If we lived our lives looking in the rear view mirror, we'd crash, you know what I'm saying? When I left the Big Brother house, so many things were going through my head, I was thinking, 'Why did I do that?' or 'I wonder if they showed that?' You can't change the outcome. If Stephen Hawking created a time machine, I'm sure we'd go back and change things, but that's what Back II The Future was about. If we did, life wouldn't be what it is today.
We named Loverboy after a Mariah Carey song. Which rules would talk to Mariah about?
For her ups and downs, for better, for worse, I will always be a lamb. But I think Mariah has issues with self-love and self-worth. I think she relies heavily on the people around her. When she is in her power and in control, you can tell. And when she's not, you can really tell. Right now, I think she is in a moment of not and it shows!
MICHELLE VISAGE WILL BE LOVERBOY ISSUE #3's AGONY AUNT. FIND OUT HOW SHE'D SOLVE ALL YOUR PROBLEMS. COMING SOON.
OUT NOW
The Diva Rules: Ditch The Drama, Find Your Strength and Sparkle Your Way To The Top
Michelle Visage
£15.99
Published by Chronicle Books