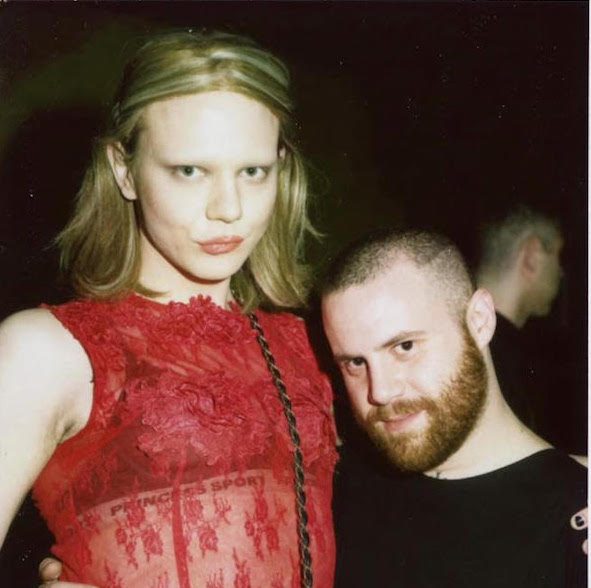 Macy Rodman has been on our radar for a while so were were thrilled when she suggested we run the video to her epic new single, 'BORN' as an exclusive on www.LoverboyMagazine.com.
And knowing that her and Loverboy fave, Jake Dibeler, are like sisters, we figured, 'Who better to interview her?'

So check out Macy's new video below and hear what the NY duo have to say about covering Springsteen, wigs and how sometimes the best audience is nobody.
JAKE: Hi Macy. So, like, what are your hopes and dreams?
MACY: I hope that you leave and I dream that you die.

Well we could probably stop the interview here, I think we got it! But, really bitch, what are you working on right now?
Well it's funny you should ask, I've been working on a wig.

You're actually working on a wig aren't you?
Yeah, that one I started forever ago. I'm doing it again. I watch romantic comedies while I work on it.

What else?
I actually had a meeting with Hamm yesterday, we're gonna cover Soundgarden's 'Black Hole Sun' together.

Cool!!
Yeah, we're gonna maybe do a covers album. That's off the record— but you can print it. I'm excited about it, she plays piano and guitar and stuff.

The two of you doing duets— it'll be like Sandra Bernhard and Courtney Love.
Exactly!

Where did you have your meeting?
Jimmy's Diner.

What did you eat?
The fish platter.

Bitch, of course you did.
Blackened, not fried.

What else are you up to? I can hear you working on music by yourself in your bedroom.
I'm working on a song. It's a club track called [redacted] and it has samples from 'Moulin Rouge' and 'Spin Spin Sugar'. You know me! I'm always writing.

I know you're always writing. We both work in a similar way, always sitting in our rooms writing and nothing really happens publicly—
—until it happens. Totally. It's hard to put it into words all the time.

So, Macy, how's your fashion week going?
I tried to go to the [redacted] show and I couldn't get in.

That's right, but you told me you went to some hotel though.
We went to the afterparty in Bushwick and then to the hotel in Midtown.

How did you not get into the [redacted] show? You are very Fashion.
You and I are both very Fashion! That's really how the music video got started, isn't it?

Yeah, it does give me great pleasure to live vicariously through your fashion choices. If you could describe your personal style in three words that are not hair, makeup, and clothes, what would they be?
She, Her, Them.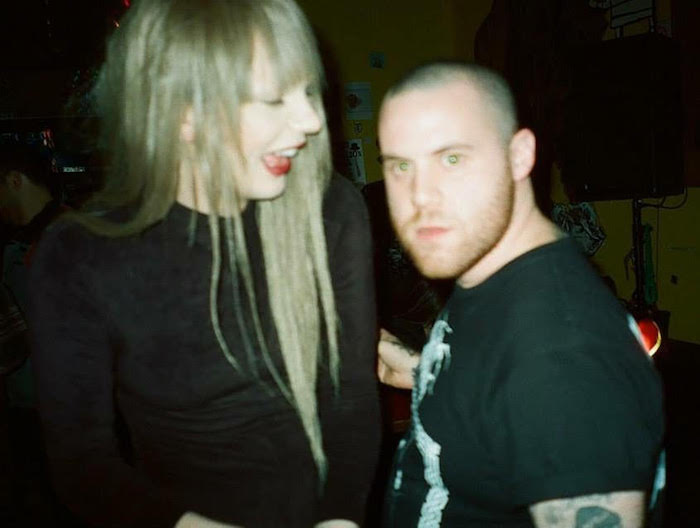 Photo: Alexis Blair Penney
To be honest, I was nervous about "interviewing" you, because we live and work together, and collaborate constantly. We know each other so well, it's hard to ask you questions about things I already know the answers to. With this video it's been more difficult than usual to talk about and describe what it is without us sounding silly.
Right. It's really just our nature.

It's such an effortless collaboration. That's Macy, this is Jake—
—yeah, and this is us doing something together. That's really all there is to it.

There's no real sense of a "creative process" because it's like, what else are we gonna do if we go upstate for the weekend?
Bring a funny look! Stand here and act like a freak! Let's film it!

Of course! It's what the two of us have been doing separately forever.
It's the the theater of being in the world.

Exactly. All the worlds a stage, bitch— we say it all the time. 
Also we both understand the best audience is sometimes nobody—

—and we perform for nobody together all the time. It's the natural progression from being alone in your bedroom as a kid and acting. Finding the people in your adult life who share that kind of personal theater.
You and I both think a lot about presentation in our bodies, we're both very focused on that all the time— not necessarily how we're perceived, but truly just for ourselves. We're both hyper-curated in our own bodies and that's really a thing that clicks for both of us.

Totally. We would never let each other look cheap. Cheap isn't the right word, I mean—
—disingenuous.

Exactly. I'd never not let you be yourself. We have a similar eye for fashion. I love shopping with you because I get to do something I can't really do in my own life— see something colorful and fab, and make you try it on.
You also see things for me that I would never pick out and try. Even more than just clothes, things like asking me to do that creepy smile, or that creepy walk in the woods. You see it in your head and you say it, and I know exactly what you're talking about without having to discuss it.

Right! I'll never ask you to carry in a way you wouldn't carry by yourself.
And we trust each other to make decisions.

I originally wanted to make this video for your song 'Inside', but you insisted we do 'Born' instead, and it ended up being so perfect.
The energy is so right! It's also a very "us" song in a way.

Well yeah, it is Bruce Springsteen, doll. 
It touches on all these things you wouldn't know unless you read the lyrics. So I wanted to make this freaky deaky cover and really bring out a kind of ghoulishness.

People don't really clock Bruce for a freak but that dude has some weird fucking songs. Also, so many people would treat a cover song like this as a gag, but you really take it somewhere.
Right, taking this 'yes girl, we were' line which is just a quick moment in his version, and repeating it over and over in my version. It's really silly to me, but I love doing that. I like picking up on these small details I relate to, and amplifying them.

I think that's why this cover album with Hamm sounds so cool. I know the both of you would never just "cover" something for the sake of it. A lot of the music we listened to as kids doesn't really have any bearing these days. You and I both work at bars, you know what I'm talking about. Someone puts on TLC and you can hear some bitch in the back like, 'what song is this?'
I know, it's so crazy! Hamm and I were talking about the only thing we miss about being around drag all the time is—

—the playlist!
Totally! The music, the convenience. Taking something that already exists within culture as a tool for expressing your own ideas, and it immediately can connect with the audience faster because they're familiar with the work. You can use it to manipulate it however you want to communicate.

I miss that too. I miss having having 3 minutes to be poignant. I can't do 3 minutes anymore, I need a 40 minute minimum. Honestly now that Bath Salts ended, there's really no stage for us to fuck around like that anymore. Speaking of which, when's the last time you were at an afters?
Um…Shock Value! With you.

That was so long ago!
I took a break.

Bitch, you were at a hotel last night.
That doesn't count.

Oh, 'cuz you were just chillin'?
Yeah. Just chillin'.

Wait, don't forget you're supposed to tell me your favorite Mariah Carey song.
'Loverboy', obviously.