"It was my idea to put Jade Goody in Boy George's video with the guy from KISS on the harp and a Kathakali dancer with Judy Garland's red shoes!"
He's worked with Lady Gaga, Fatboy Slim, Scissor Sisters, Hot Chip, Tiga, David Guetta and now he's talking to us. He is the illustrator, artist, director, conceptualist hottie that is ladypat.
Why the name ladypat?
I thought I'd take on gender and punctuation with one fell swipe! Plus it annoys the correct people. I am very anti-aristocracy so I thought if I called myself a lady, doors would open for me…plus I could
make the term a bit more meaningless.
Have you always been an artist?
As a ten-year-old I had my own comic in school! I invented all the characters, wrote the stories, drew it, printed it
and sold it during class. I thought this was quite normal behaviour!
Did you have any money-making jobs to help you start out?
I got my first PC and moved to London and became ladypat all at the same time – 2001. My friends were all musicians and wanted websites made in Flash and live visuals for their shows. This stuff was quite new back then and there was still a bit of money in the old 'music biz' kitty so I did alright. It was all a matter of timing really.
Was there ever a time when you thought 'I'm fed up with not being paid what I'm worth. I'm quitting taking commissions.'
No. because it balances out with those dream jobs that pay more than handsomely. The money comes and goes. The most important thing is never to want the money more than your self-worth – you'll pay in other ways!!!
Who inspires you and your work?
Too many to list but I will say – there are always better artists to aspire to, and dreadful artists that you would want to leave in the dust!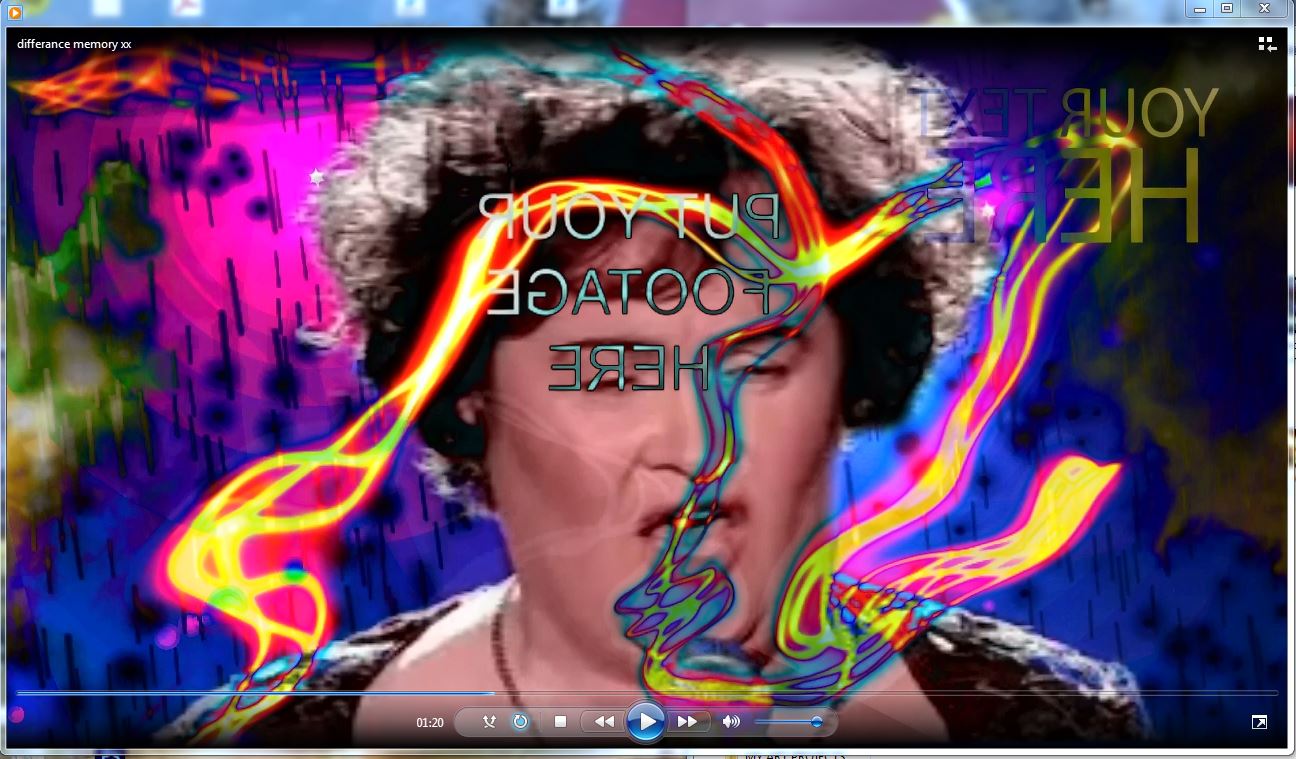 You make a lot of music videos. What do you generally listen to when you're being creative?
I never want for ideas but it's when I clear my head the better ideas drop in my head fully formed.
If I'm just doing a load of technical work where I have to concentrate then you can never beat a bit of Plaid, Boards of Canada, Kraftwerk – timeless instrumental melodic stuff. I know, butch right?!
Can you drop some names for us and tell us some of the big projects you've been involved in?
The name dropping stuff comes more from my time as a VJ (live visuals guy) in the noughties. I'd fly around Europe with a company called Microchunk, they're based in Ibiza and get me all my bookings. We did the first five Bestivals, all the Creamfields in Spain plus a monthly residency at Razzmatazz in Barcelona, stuff like Glastonbury, Exit, Space, Ministry of Sound…all the big clubs and festivals you could think of really. That's just the events, if we got into the DJs and bands we'd be here all day….Lady Gaga, Chase + Status, Fatboy Slim, Frankie Knuckles, Scissor Sisters, Hot Chip, Mr. Oizo, Vitalic, Tiga, Pete Tong, David Guetta, Richie Hawtin, Deadmau5, etc…All named and shamed on my website. I've been doing all Adamski and Boogaloo Stu's stuff too these past fifteen years.
Do you ever work for artists whom you do not like?
Well, with Microchunk we worked for some right ball-aches but there were other people in the gang who could interface with them more diplomatically! Usually artists approach me. I've never made a showreel or pitched for work. It's obvious what I do is more left-of-centre so there are minimal misunderstandings. The usual reason for turning people down is they haven't got enough money for my services….it takes at least three weeks to turn a video around as I'm doing it all by myself.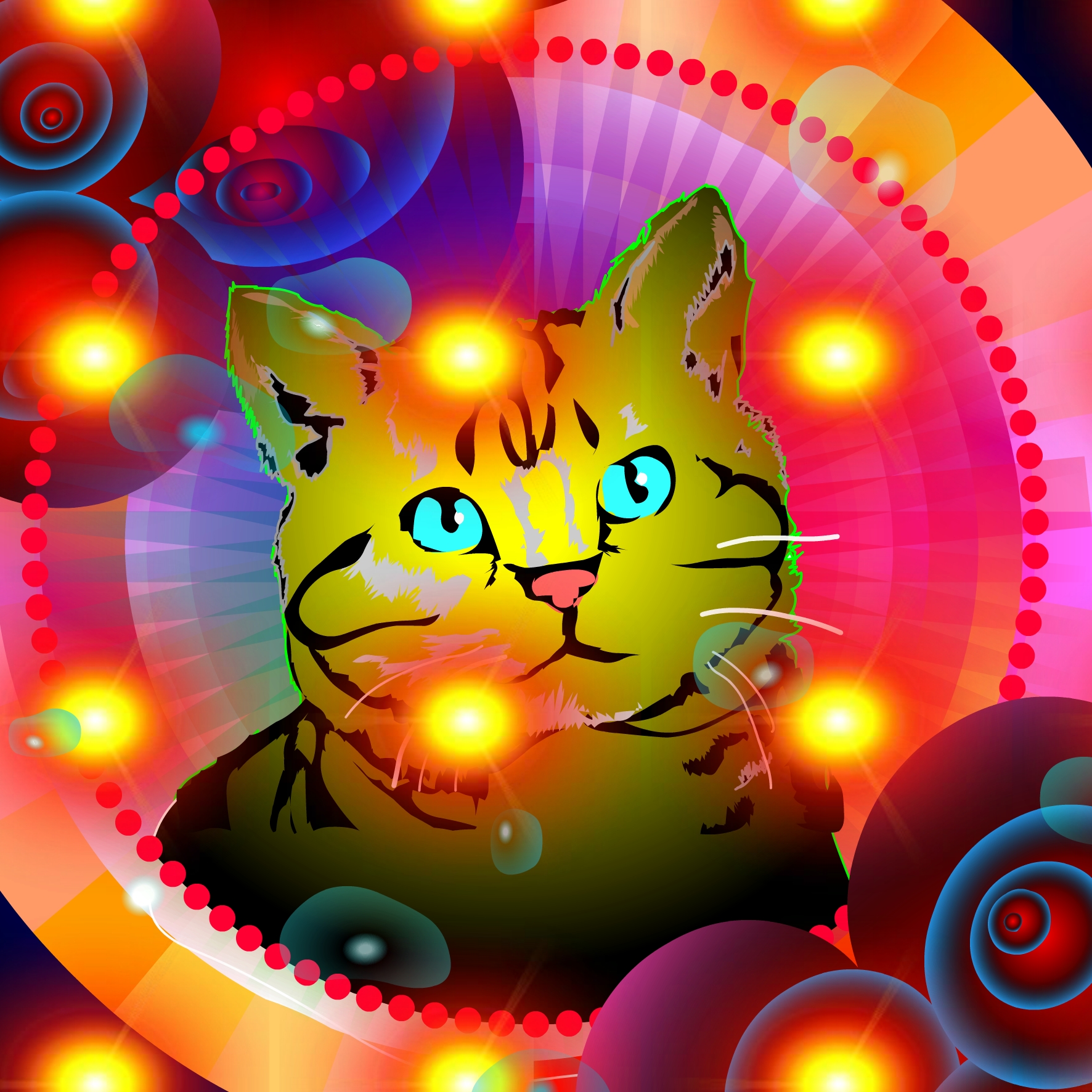 How would you describe your visuals?
Colourful, humorous, irreverent, joyful, trippy. They always abound in cultural references and I like lo-fi aesthetics.
They are not very cool or formulaic music videos….in fact, it's good if they look nothing like typical videos.
Can you tell us a bit about Boy George's Amazing Grace video?
I remember George rang me up as I was living on the Isle of Wight at the time! We thrashed it through with phone calls – storyboarding is not my style! Probably George came up with endless names and I would poo-poo some and be really excited about others. It was my idea to put Jade Goody in it with the guy from KISS on the harp and a Kathakali dancer with Judy Garland's red shoes! It was amazing seeing the finished result on Breakfast TV and CNN. That's the genius of George!
What was working with Pete Burns like? We love him.
I love him too but my video for 'Jack and Jill Party' was made without his collaboration or knowledge. I believe it's the first music video to be made entirely from animated GIFs. This was in 2004 and before YouTube, I just made it in Flash and published it on my own website, www.ladypat.com. I loved that anarchic internet period before social media kicked in and the rules weren't fully formed!
You don't just do videos right? You do other forms of media too?
Illustration is at the heart of everything I do. I'm gonna try and get off the digital treadmill for a bit this year and get
exhibiting. You do all these pop videos and VJ gigs and they evaporate into thin air! I had a clothing range in collaboration with Bearsta called MINGLAND for a bit which was fun. There are also lots of ladypat merch such as tshirts and embroidered art pieces, stickers and greetings cards but I'm resisting the dreaded webshop! I'll have to find some grown-ups to take care of that for me…
What's happening in 2016?
Pop videos for Hifi Sean, S-Express and The Real Heat to kick off, I'm doing some murals in Ibiza when it warms up, a load of illustration stuff and I really should do a retrospective exhibition of all those pop videos we've been mentioning…I have well over a hundred now!!.:) It's amazing how quickly stuff accumulates when you work in digital.
What's your favourite Mariah Carey song?
'Vision of Love' on CD single. I liked it because it was reduced to 50p. Sorry Mariah 🙁
Find out more about ladypat on any of these…