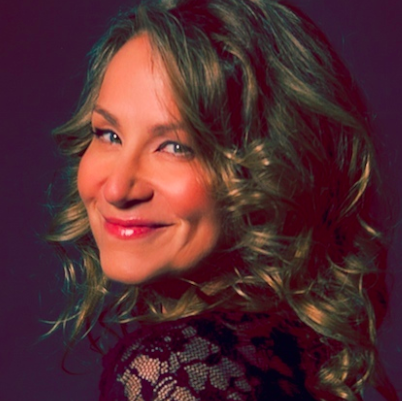 "Music has power to remind marginalized people they are not alone, to support each other and to comfort people who are exhausted by the challenges they face."
Being an Editor-In-Chief of an international queer magazine has its perks. Sometimes it's free trips to Spain, sometimes it's back stage passes to Mariah in Vegas and sometimes it's interviewing one of your favourite artists of all time –
Joan Osborne
.
Back in the mid-90s we were caught up in that Lilith Fair moment and our CD player had Jewel, Fiona Apple, Alanis, Tori and Joan. Joan gave us 'One of Us' but the whole of Relish carried us through our teenage years. After that you could say Joan went on to have a varied career – from touring with the Grateful Dead, to performing with the original Motown band and being nominated for a Grammy in 2012.
We caught up with her to discuss meeting Dolly Parton, being part of that Lilith Fair movement and being bi-sexual.
Hi Joan, this is very exciting for us as we have been a big fan way back since Relish. When 'One of Us' began to blow up, how did you feel?
Thank you!  It was very gratifying, as an artist, to be involved in something that reached so many people and seemed to mean something to them.  Over the years I've heard many stories from folks who found inspiration or comfort in that album, or felt less alone because of it.  That's a great reward for an artist.  I did have some issues with being a celebrity.  I wasn't comfortable with all of the attention and felt somewhat hounded, but that was a long time ago.
I was only sixteen then but from my memory it felt like every label was trying to find its own Alanis Morissette – which was fine with me because I got to listen to some amazing female singer/songwriters. Were you aware of anyone trying to compare you to her or anyone else for that matter?
Sure, there were a lot of articles about 'women in rock' and Alanis' album made so much money that the labels were looking to serve that audience.  I think our albums are very different.
After Relish I went back and discovered your Early Recordings which includes one of my favourite songs of all time, 'Fingerprints.' How do you feel about the song now?
That was one of the first songs I ever wrote.  I don't really play it anymore but I'm glad to hear that someone is still enjoying it!

I feel the majority of artists these days need to be in the studio with production to record their music. But honestly, you are one of the few artists whom I prefer to listen to live. Where do you prefer to be?
I feel really comfortable doing live performance and the connection with the audience can be a very moving experience, mind and body and soul. The studio is a more analytical experience but can be very creative as well.  It's nice to have a chance to work things out before presenting them to people so the studio is usually a necessary step in the process to finishing a song.
You performed on the iconic Lilith Fair tour in '97 and '98. That must have been pretty special. What are your memories of that time?
My favourite part was getting to hang out with other performers.  People like Emmylou Harris and her band, The Indigo Girls, Sarah [McLachlan].  Most of the time artists are busy on their own tours and don't get to see other performers or meet them, so this was a chance to really spend time with people I admire.
You were nominated for a Grammy in 2013 – but you are not necessarily an artist than I think is concerned with such things. I imagine you to be more focused on connecting with your crowd than getting recognition from the Academy. How did you feel being nominated?
Oh, don't kid yourself, I would be very happy to have a Grammy! Awards aren't the reason to pursue music as a career or a calling, but they are nice, and I have appreciated the honour every time I have been nominated. My favourite award so far has probably been from Planned Parenthood for speaking out politically.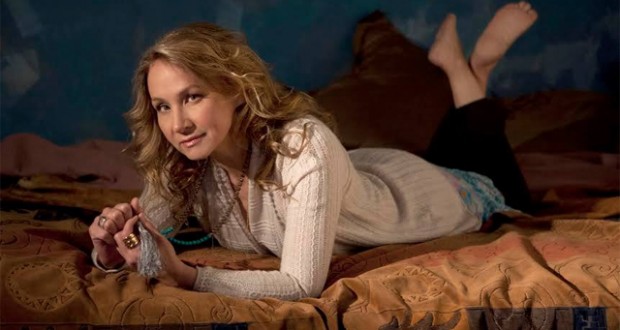 You have covered a lot of songs in your career. How important is the actual writing to you?
I'm lucky that I can sing other people's songs as well as my own.  It feels important to me to write and create something unique to me, but it's also great just to sing a beautiful song and I try to think about that the way a jazz singer would, so that my version helps the song to continue living. Songs want to be sung.
What's your favourite song from your catalogue?
Oof, that's tough.  Maybe 'Ladder'?  'Poison Apples'?  Hard to say…
You covered Dolly's 'Do I Ever Cross Your Mind?' Have you met Dolly?
Oh, yes, I met her right before she was going onstage at Radio City Music Hall in NYC.  There was a curtained-off area at the side of the stage and I was ushered in by her handlers for a brief 'visit'.  She was very sweet and natural and generous in her speech, but her appearance is of course very constructed with the dress, wig, nails, mile-high heels, heavy makeup, plastic surgery. I think she's very clever to hide her artistry in plain sight, to distract everyone with her cartoonish glamour and then sneak in these incredible songs and her magnificent voice. Like the Trojan Horse.
You previously sang about being in a same-sex relationship – the song 'After Jane' – so in these times of Trump, how are you feeling as an LGBT person?
It feels a bit disingenuous for me to talk about being bisexual these days since I've been with a male partner for almost 10 years, but I have had experiences with women. I also believe that many people don't fit neatly into the categories we use,  that human sexuality is more fluid than that.  Of course I have many people in my life who identify as LGBT, and I'm horrified at the way the protections that have been so hard won are in danger of being eroded.  I'm furious that homophobia is flaring up again in such an open way.  It's disgusting. Music has power in this moment to remind marginalized people they are not alone, to provide a rallying point for people to gather and support each other, and to comfort and renew people who are exhausted by the challenges they face.
What can we expect from your upcoming tour? I saw you last time you were in London – it's been too long.
It has been way too long since I've been in London!  Can't wait to come back. I'm working on an album of Bob Dylan songs, so we will be playing a Dylan show, with some of my songs as well.
Lastly, I'm sure she does not figure highly on your Most Played, but we are named after the infamous Mariah Carey song, 'Loverboy.' Do you have a favourite Mariah song?
Hmmm…what's the one that uses the sample from 'Heaven' by Tom Tom Club? 'Fantasy'? I like that one.
Joan will be touring Europe and the rest of the world throughout April and the rest of the Summer. For full list of dates click here.