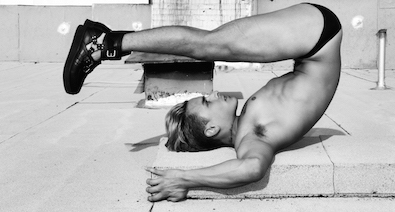 "I hate hearing people say, 'Oh we can fix that in Photoshop.' My response to is always, 'NO! We can fix that now."
Loverboy's third edition is on it's way we promise. It's not long now till we reveal all, God knows we've been talking about it long enough – but we feel confident it will be worth your time, especially when we have uber-talented photographers on board like Josef Jasso. Josef shot one of our cover stars for us, so we thought we find out more about about him, his career so far and our mystery cover star.
Josef, what was your first photo of and what inspired you to take it?
When I was eighteen I used to really enjoy going to raves.  I never took drugs instead I'd take a bunch of disposable cameras with me. I was always enthralled and inspired by the way people would dress up so eccentrically to these parties. I don't know why but I felt compelled to photograph them all. I guess I never realized it then, but in a way they were my first fashion shoots. Even to this day club culture has been a great source of inspiration because I am so in love with the fact that there are people that dress up for the club and convey a fully realized concept solely based on their look. A lot of my imagery is like this.
Which photographers did you grow up following?
That's easy! I've always been so turned on by Helmut Newton.  His imagery was so strong, so sexual, so dangerous and so chic! My ultimate image of his is from Vogue's 1995 High and Mighty editorial where supermodel Nadja Auermann is climbing stairs in crutches while being helped by two men yet still exuding total power with her look and demeanor. WOW! That single image has had such an effect on me as a photographer and will forever be burned into my brain.
Who would you most like to photograph?
Pee Wee Herman. As a kid I was obsessed with the TV show and had all the toys. Now as an adult…which I rarely claim to be…Haha, I am utterly fascinated by what a major performance artist he is. If you think about it, Paul Rubens was always 'on' as his fictional character and never ever actually himself. Every interview, every photoshoot, every talk show, everything was a performance, everything! That's incredible!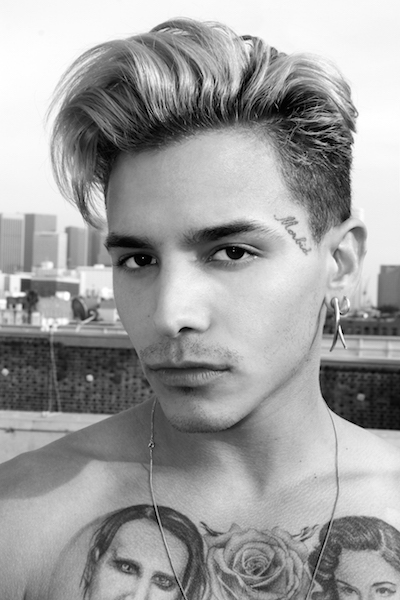 Which pin ups were on your wall as a teenager?
I never had any pin ups on my walls. What I did have however was posters of Salvador Dali paintings. When I was growing up I would look up at them and imagine what kind of thoughts might have been racing through his head while creating paintings of surreal worlds. What an imagination! His paintings were so detailed and I appreciated his warped sense of scale. I admire the fact he made such a mark on the world being one hundred percent himself despite how weird he and his ideas might have been perceived. But if we are talking today I'd probably say Francois Sagat! Can you give me his number? Haha…
Your technique is to use as little post production as possible, really focusing on colours and effects at the time of the shoot. Why is this important to you?
What a great question. I personally feel that whether you're shooting film or digital it is most important to really capture everything in camera. I hate to hear people say, 'Oh we can fix that in Photoshop.' My response to that is always, 'NO! We can fix that now.' I truly feel the real essence of the image is created in camera. I do utilize post production to enhance my images like color correction and skin, but personally I do not like to alter my images beyond recognition. I much prefer to do any type of transforming on set, imploring the talents of the make-up artist, hair stylist and wardrobe stylist to achieve a look that is more tangible and believable.  If we are lucky enough to have this be our career, let's show everybody how talented we really are. It's a great feeling, hearing from a person I have photographed that they think I captured the best version of themselves and not a mutated or liquefied version of something they are not. That's important to me.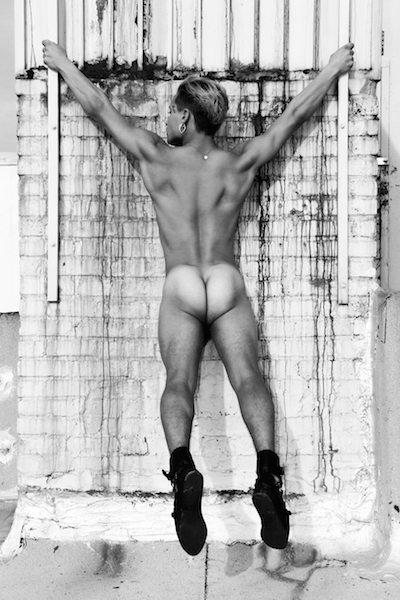 Without giving away the subject or the concept, what can you tell us about your Loverboy shoot?
The model was amazing on set! So committed to their art form and with some of the most killer heels I've ever seen! The shoot was great because every image was different from the next in every way and from a technical stand point I got to explore various techniques for each image which is always exciting for me and a welcomed challenge. I love these images. I can't wait till they are out!
Can you talk us through Brass N Ass, the series of images you've given us?
Absolutely! There are certain models I just love working with and this particular one, Matty Morbid, is one of my favorite males. Him and I had this great conversation about images over the past two years and we just work great together. My work going into 2016 has been a lot about two things, firstly producing images that have a more emotional dialogue and secondly expressing more sex appeal with the body in a stylistic way, hence these images.  Taking nude images requires a lot of trust from models and when they are comfortable enough to let you take them there it can really make for some spectacular art! Everybody knows me primarily for my color work but I love to shoot black and white and I'm thrilled to share more of that side of me with Loverboy.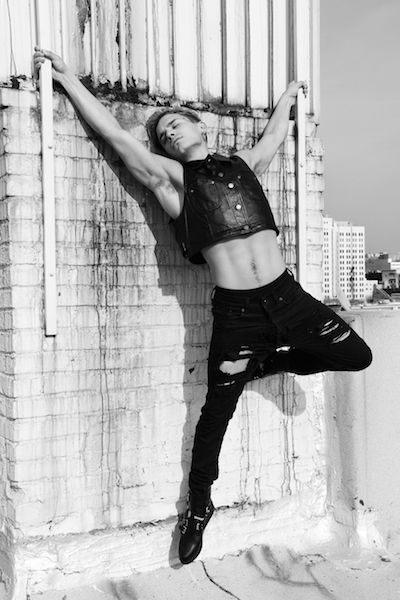 What is your favorite Mariah Carey song?
Haha…that's so random but if you asked me I must say I love two Mariah Carey songs for the same reason. I love 'Fantasy' and 'Heartbreaker' but the remix with Missy Elliott both because when I hear them they make me feel like I'm rollerskating, which is the best feeling!