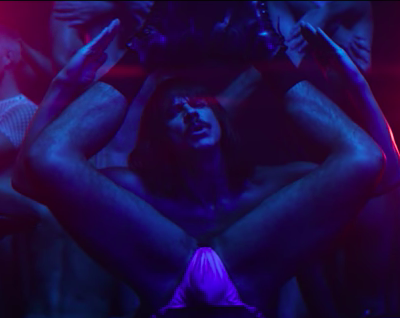 After hanging out with Casey Spooner last summer, it was already apparent he was living his best life, so now with the release of the hot'n'horny 'TOPBRAZIL' video he is just being greedy. The Scissor Sisters' Night Work was one of our favourite Queer sex albums, but Casey and crew just took that to a whole new level.
Last summer his band, Fischerspooner, released the first single from their upcoming album, Sir, 'Have Fun Tonight', a celebration of open relationships. Then there was the exhibition which featured a bunch of people Casey had had sexual encounters with. And now there's the video for 'TOPBRAZIL' that seems him rolling around in a hot, sweaty mess.
But don't go thinking that getting naked on film, or indeed on Instagram, is some form of arrogance or frivolity attitude on Casey's part, like his mother did. She may have called him out for it but he retorted, saying, 'It's important, it's a political statement against anti-gay, neo-nazi presidency. I would love to feel your support in these challenging times.'
'I'm not opposed to humiliation,
I hold my breath until
I wiggle out of a bad position,
I call it TopBrazil…'
Check out the video below….'TOPBRAZIL' is out now.