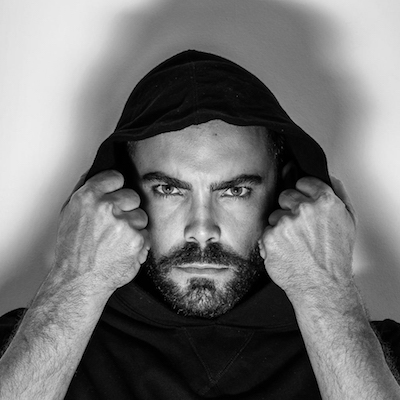 We first spoke to Matthew Risch about a year ago, where we discussed his roles in two of our favourite shows – Looking and Modern Family, as well as diversity in LGBT TV and problems with typecasting.
Twelve months down the line and he's landed a role on another of our favourite shows – this time playing the rather unlikeable Thomas on How To Get Away With Murder who gets to make out with two of our other TV crushes.
So to celebrate we thought we'd hook him up with photographer Greg Endries, stylist Andrew Madrid & groomer Michael Moreno for an exclusive shoot with Loverboy. Take a look at the results below and read our interviews with Matthew and Greg after that.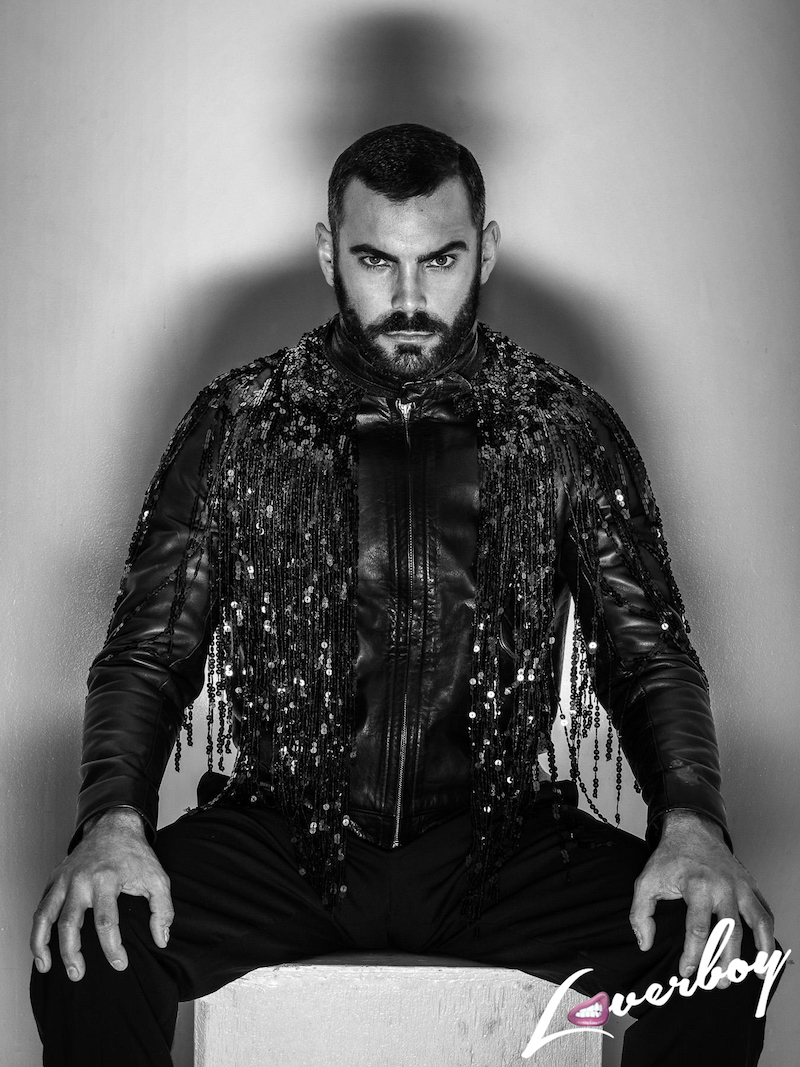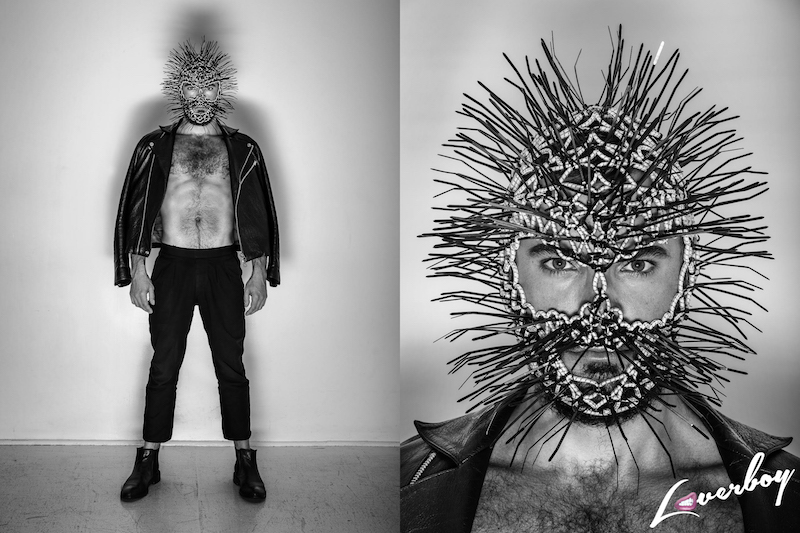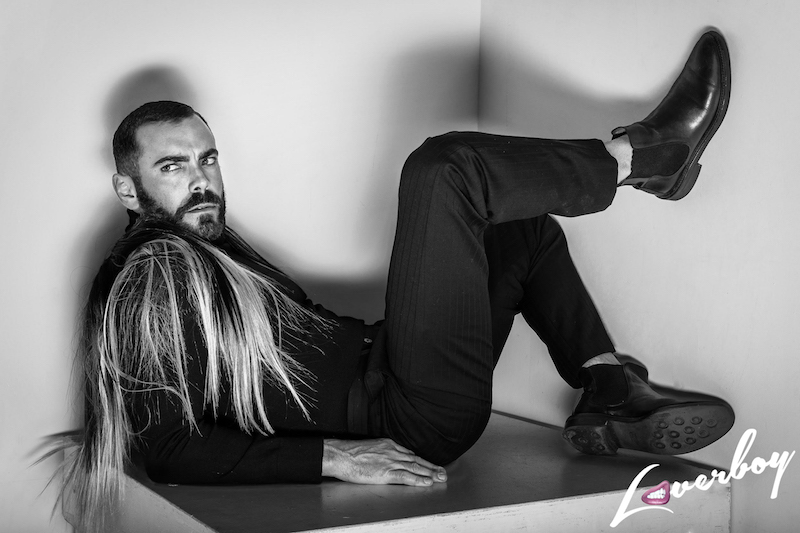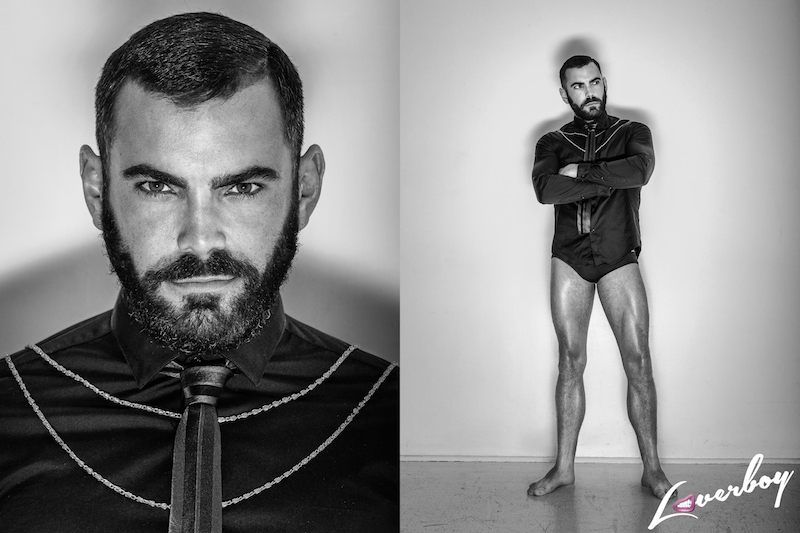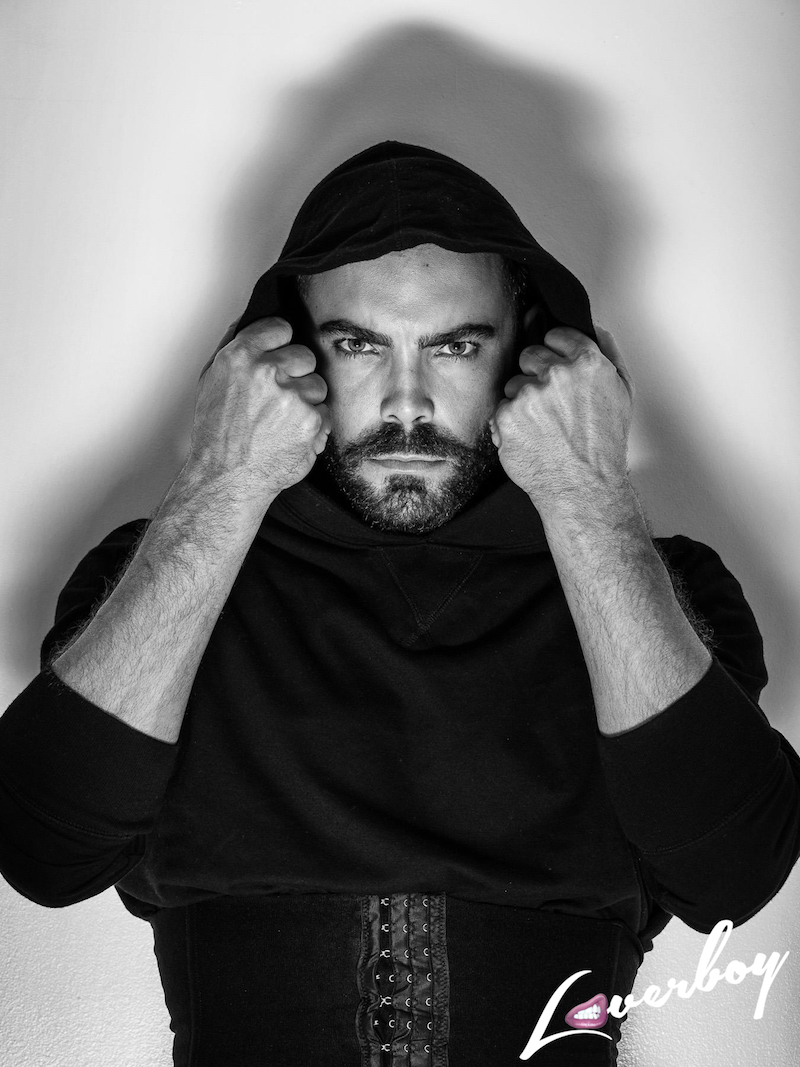 MATTHEW RISCH
Matthew, we first saw you in Test which we found more affecting than a lot of LGBT films that deal with the theme of HIV and AIDS. What were your thoughts when you initially read the script?
I loved what Chris was saying in the film without coming out and saying it. The script read like visual poetry which is always more attractive to me in film than more word driven, fast paced scripts. He would write pages with no dialogue, yet give a very boiled down visual puzzle that spoke volumes to me. I saw exactly what he was getting at in reading the script & it was a delight to see that translate from page to screen. We see so many 'death bed' AIDS dramas which are very important and needed. But I loved the more inward psychological approach he took in telling this very intimate story of a young man's fear of the unknown. The fact that the disease isn't even talked about by it's then given name is hugely important to me. It's everyone sensing it, talking about the fear of it, but not hitting it straight on. The storm is coming and everyone is feeling it.
A lot of LGBT films deal with this issue but a stigma around HIV still exists. Do you think it will always be there?
Hopefully not. I was born the summer the first article appeared in the NYTimes about a gay cancer going around, so for me, I'd be lying if I said the stigma wasn't huge growing up as an adolescent. But obviously being much older, having friends who are positive, with the onset of prEp, and everyone educating themselves more, I feel very lucky to no longer carry that stigma. But of course it still exists. And until prejudice and fear surrounding gays is completely gone (will it ever be?) it'll still always be considered "our curse" by a lot of people – which is so fucking unfortunate.
Since we last spoke you're been appearing in How To Get Away With Murder. Congratulations! That's a massive show and another of our favourites. Your character had an issue with Oliver being HIV+. Is it hard playing a mainstream LGBT character who has a negative effect on our community – reinforcing the stigma?
Thank you. It's a great group of people over there. Yes. I certainly frowned when I read that scene. But I've had so many people come up to me and say they were so happy to see someone cope with this very real fear in a very real way. And though it is the exact opposite of how I personally feel in life, it was important for me to touch upon that stigma which so many gay (and straight) people have.
Have we seen the last of Thomas?
No. He will be back. And hopefully wearing clothes at some point!
And are you still working with the Modern Family crew?
It's been a while. I think a year to be exact. But I'm sure it's just a matter of time until Pepper or one of the gays throws another bash. I love that group of people. Jesse's been a friend of mine since doing Broadway around the corner from each other & Jeff Greenberg (casting) has always been so supportive of me. Plus I always love doing comedy.
What else are you working on in 2017?
I've been developing a screenplay with Chris (from Test) and my writing partner and friend Rightor Doyle. It's a psychological thriller that really addresses the whole masc4masc culture that keeps evolving; How easy it is for some men to get swept up in it, the desire to want to prove one's masculinity as a gay man and where that comes from. It's been challenging, exciting, and I really think something people haven't seen before. But we're still in the writing stages. I'm also hoping to spend a bit more time back in New York. I miss being on a stage.
What would be your dream show to appear in – one that is currently airing – and what would you like your role to be?
Oh wow. I love Transparent. I think it's the best show out there honestly. From the writing to the acting to the direction, it's very real & thoroughly engaging. I'm happy to be seeing more shows centre around characters that aren't stereotypically "likeable". We are all flawed, and it's nice to see shows finally embrace that. Who would I play? God….could I be a cousin? Or maybe Shell takes a young lover. Judith has played my aunt on stage, it would be fun to cook up some new chemistry with her.
Can you tell us about your shoot for us? How was it for you? Any anecdotes?
Greg and I have followed each other on Instagram for a while so it was fun to finally get to work together. He's very professional. The whole crew was. I was like "I'll roll up with some of my favourite tee shirts, we'll take a couple shots and I'll split" And he was like "Uh no. We have looks". I'm also a fan of any photographer who says "Look more pissed off."
GREG ENDRIES
Hey Greg, can you tell us about the concept for the shoot with Matthew? 
In a nutshell it was a kind of like a club kid gets down to business. An image of Grace Jones was the starting point.
What was it like on set on the day?
We had a fun time with it. We shot it in a studio in Chelsea. Matthew and I have been Instagram friends for a few years now, and we ran into each other when I was in LA a couple of months ago. It was nice to have a chance to work together.
What else are you working on at the moment?
Whatever comes my way. Work has been keeping me busy which is great, I've been doing a lot tv work, behind the scenes and network publicity type stuff, plus random editorial and commercial work that comes my way. I'll also be teaching a photography course at FIT this spring to third year photo majors. I'm looking forward to that.
Follow Matthew on Twitter & Instagram. 
For more on Greg, check out www.gregendries.com.
For more on Andrew, see www.andrewmadrid.com.
For more on Michael, follow him on Twitter and Facebook.
CREDITS
Image 1
Jacket & Trousers: Sandro
Image 2
Jacket: Acne Studios / Trouser: Cos / Boots: Barneys New York / Mask: Ocean Floor Kisses
Image 3
Sweater: Acne Studios / Trousers: Cos / Boots: Barneys of New York / Fur: Valentine Amartey
Image 4
Shirt & Tie: Givenchy
Image 5 / Thumbnail
Hoodie: John Elliott