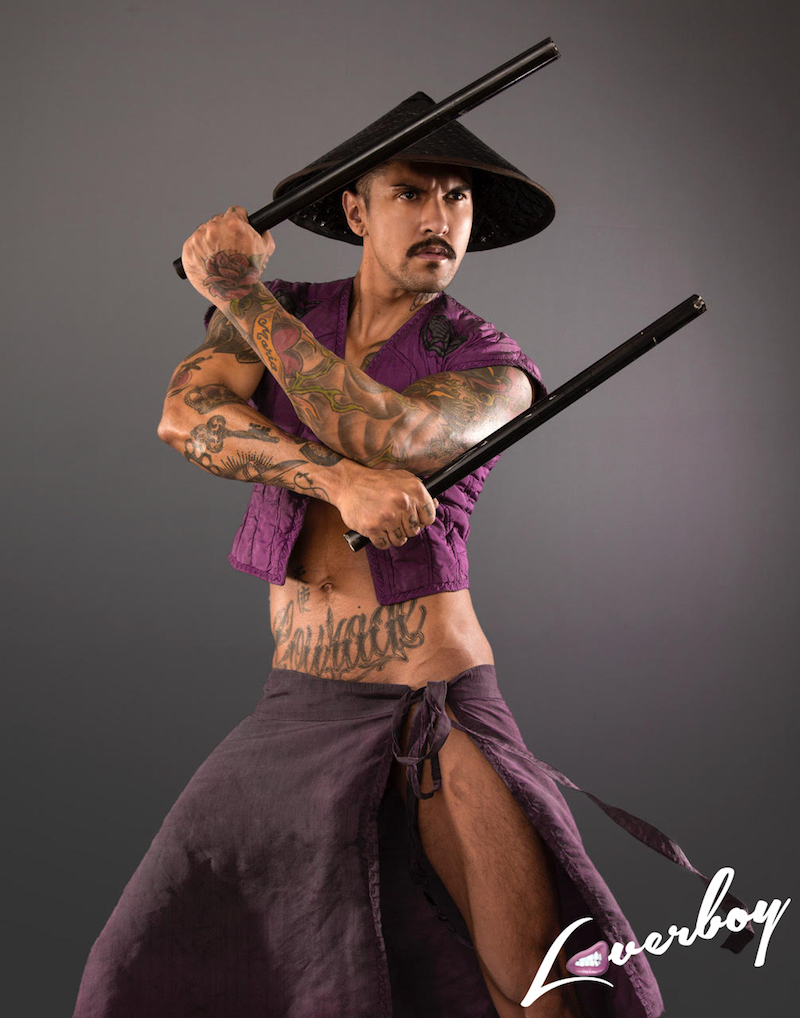 Loverboy rounded off 2016 with a pretty impressive Top 10 of our hottest shoots from throughout the year. There was our Issue #3 cover stars James Cerne and Shawn Morales, the artist Andrea Ciarlatano and sitting pretty at Number #1 was Seth Fornea.
Well we're just ten days in to the new year and already we've brought you a shoot with the super handsome Matthew Risch – and now here's another – this time with one of NYC's biggest characters Boomer Banks. We've been wanting to work with him for ages, so we hooked him up with another of our faves – Aaron Cobbett – and let them work their magic. Shout out to Asher Levine for his great costume design too.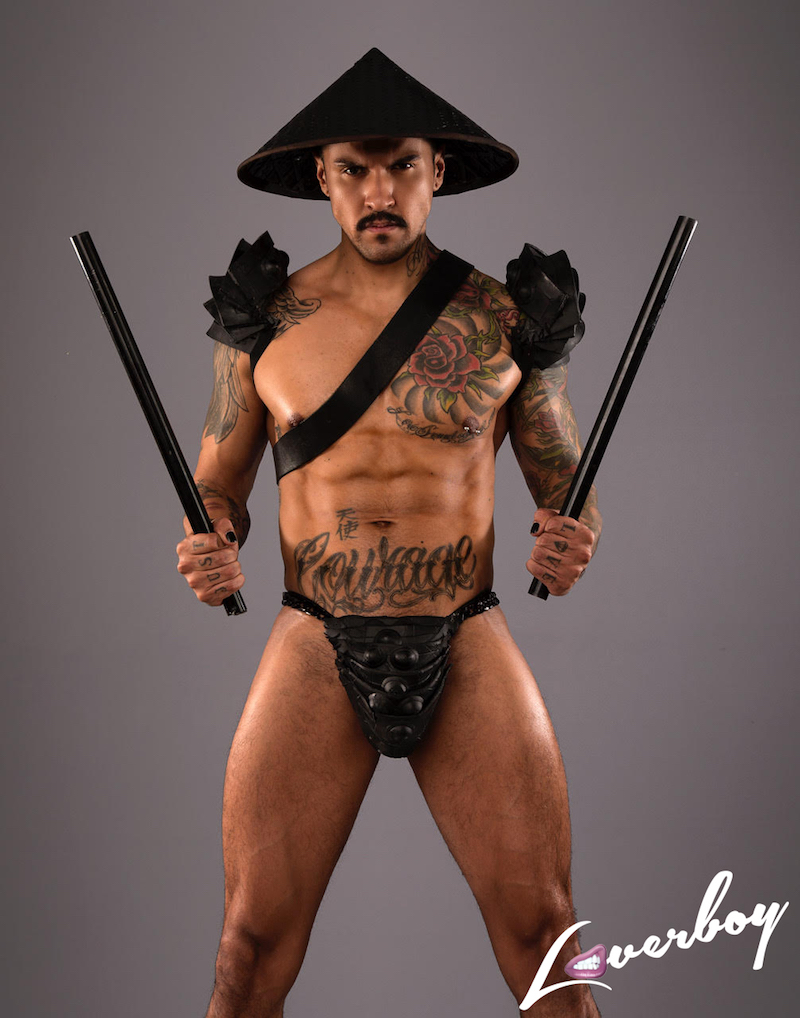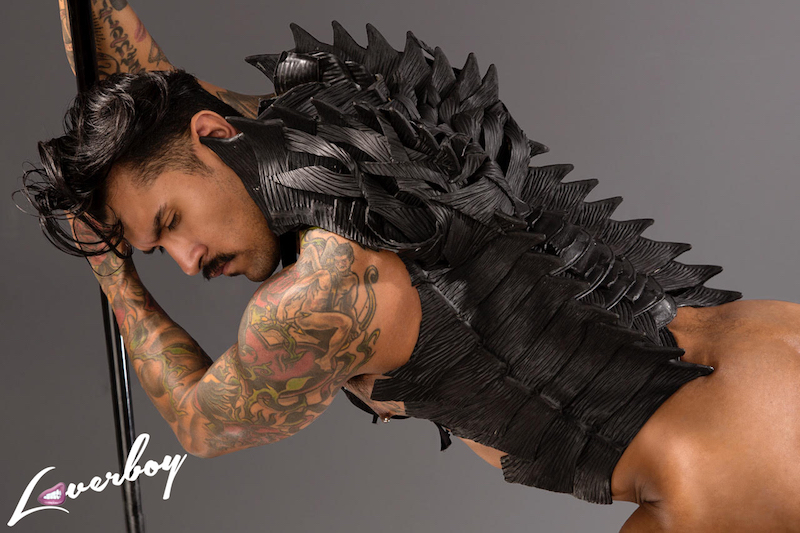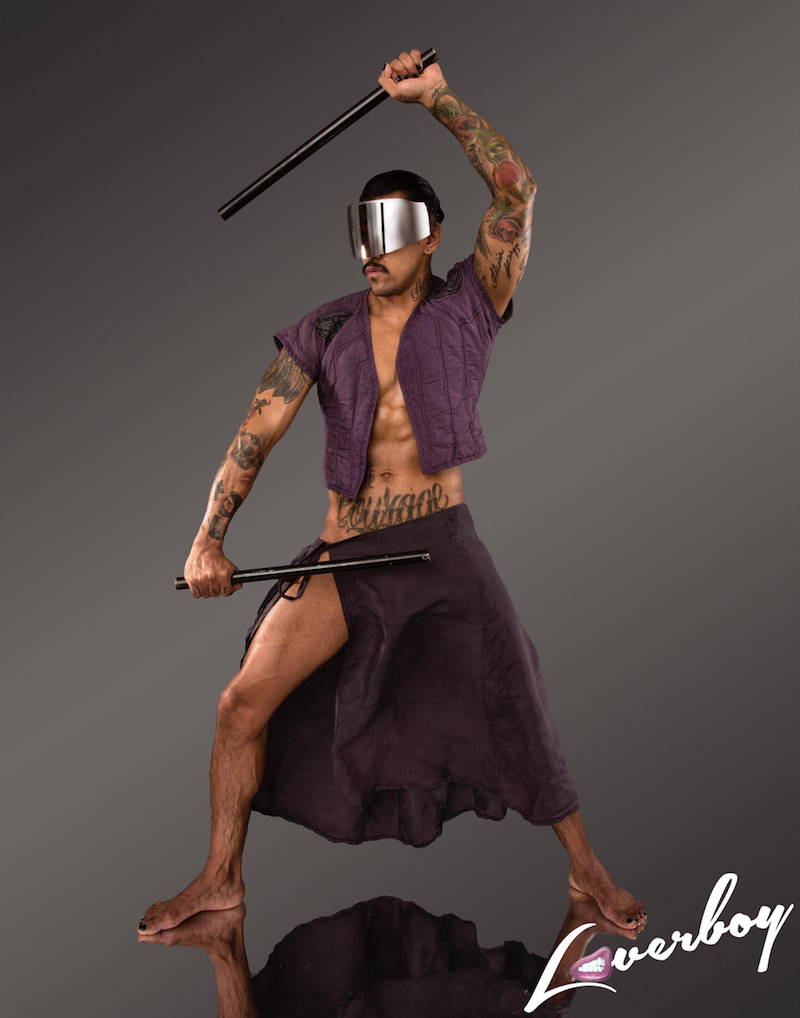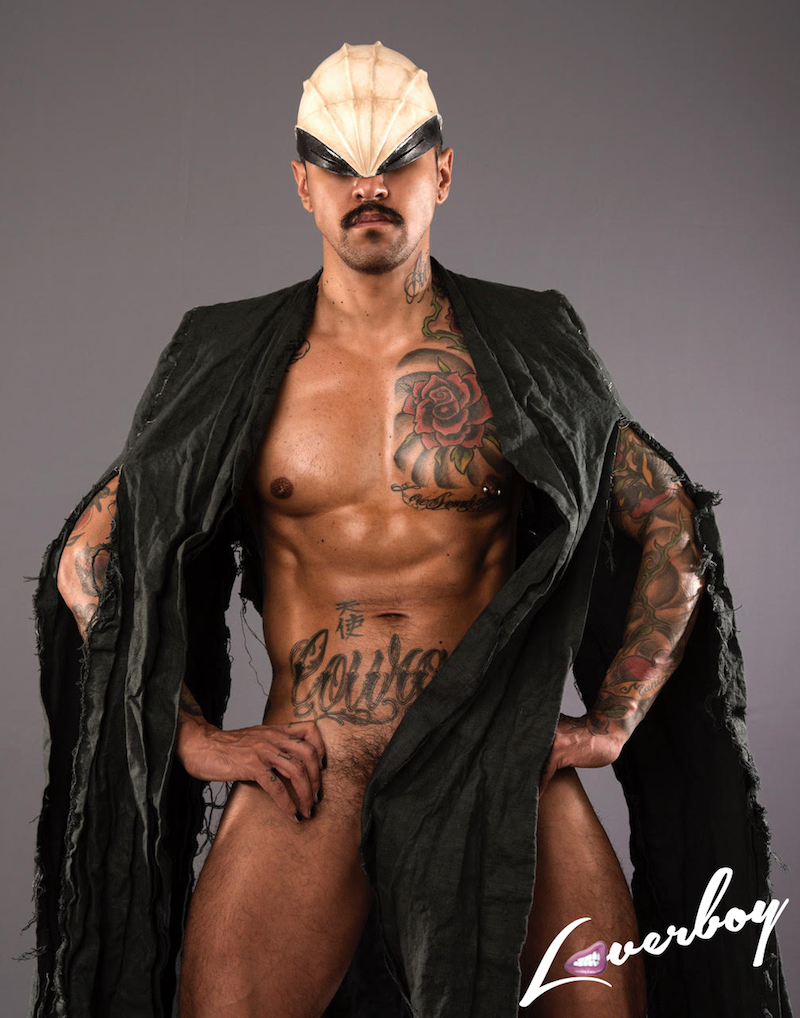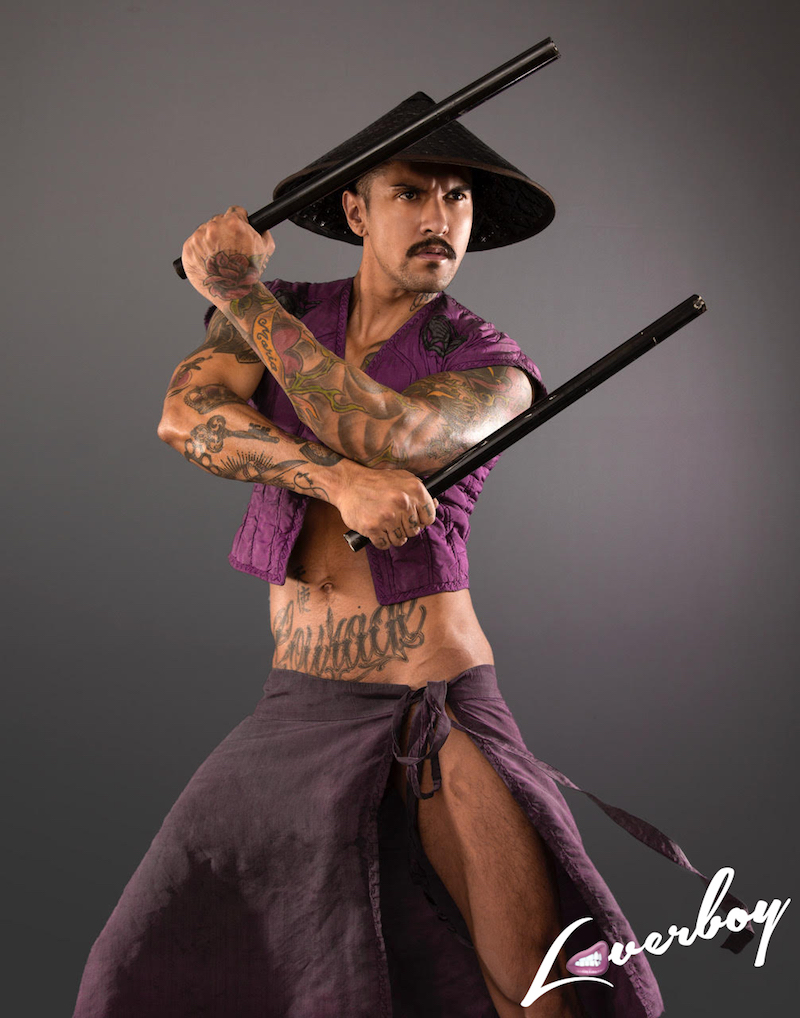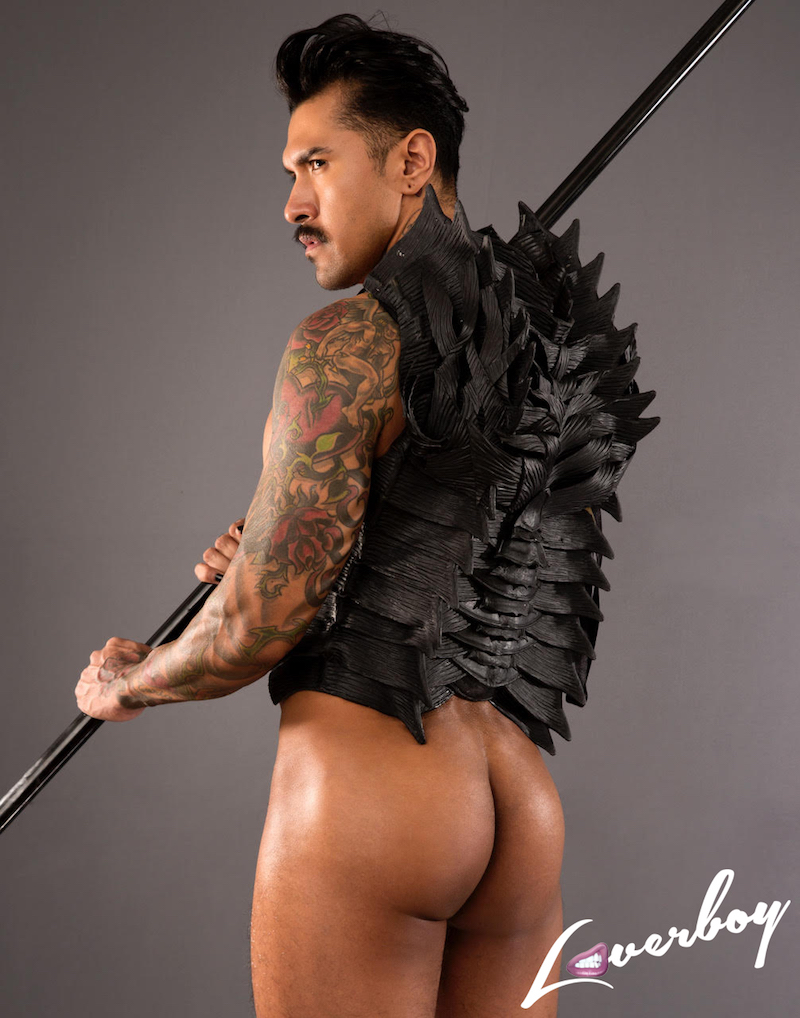 BOOMER BANKS
How was the Loverboy shoot for you?
It was magical. Aaron is a phenomenal talent so I was honoured.
Which was your favourite look?
There was a reptile-like back armour piece that was Dope to shoot with.
Who were you channelling on set?
Sophia Petrillo.
Any anecdotes from on set?
It was just Aaron and I so at times we had to MacGyver costumes on and there was a wind machine involved so I felt like Beyoncé.
What does 2017 hold for you?
FASHION and how my person style plays a roll in that. There will also be a huge production with Cockyboys and expanding my perception of Love and family.
Any resolutions?
No resolution. Only Revolution and INTENTION.
We are named after the infamous Mariah song. What is your favourite Mariah song?
That's a tough one but it's a 3 way tie – 'Can't Let Go', 'The Roof' & 'The Beautiful Ones.'
AARON COBBETT
What are the key things that will always attract you to a shoot?
I love someone who isn't neccesarily a natural beauty, but has re-created themselves as a form of beauty, that always get's my attention. Other features that attract me are talent, intellect and integrity, out of fashion as they are.
How was shooting Boomer for us?
Awesome! He was totally present and engaged in the creative process throughout, and of course he pulled off all the looks off beautifully! He was a pleasure to work with.
What was the inspiration behind the shoot?
To be honest, the main inspiration was the lack of prep time! I called my buddy, designer Asher Levine, and he hooked me up, then I raided my own archives, dyed and spray painted a few pieces and threw it together, Boomer did the rest.
What does 2017 hold for you?
I'm brushing up on my French, I signed up for classes!  You never know when you might have to jump ship!
We are named after the infamous Mariah song. What is your favourite Mariah song?
My favourite Mariah song is an old one called "Sent from Up Above". It's a 90's mid-tempo R&B track, very laid back with groovy Sitar licks, not a big hit or anything, just simple and sexy! I think it's off her first album.
For more on Boomer, you can hunt him down on Facebook, Instagram and Twitter.
For more of Aaron's work see www.aaroncobbett.com or follow him on Facebook or Instagram.