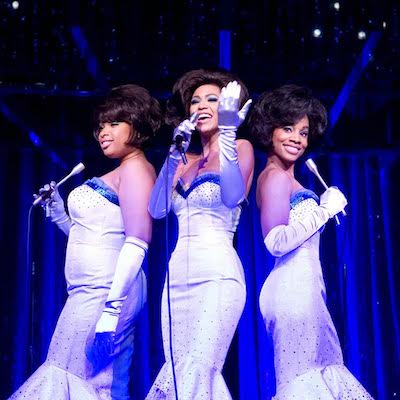 Enter to win a Dreamgirls Blu-ray™ Combo gift set and a photo book signed by the Director Bill Condon!
'Are you ready for your very first lip-sync?' Turn the clock back to 2012 and that's what our drag mother, Ginger Snap, was asking us before our debut at San Francisco's The Stud. We may be life long devotees to The Church of Mariah but for some reason that night we were feeling the title song from the musical Dreamgirls. So on went the sequenced dress, the three wigs and the many many layers of makeup. It wasn't our smoothest performance but for our debut we were happy – we weren't quite Deena but we like to think we were a cut above Lorell…
But rather than watch our shakey performance you could be watching the film with star turns from Beyonce, Jamie Foxx, Eddie Murphy and a show-stealing Jennifer Hudson. Winner of two Academy Awards® and three Golden Globes,® including Best Motion Picture-Musical or Comedy, the Dreamgirls Director's Extended Edition is now available as a Blu-ray Combo gift set with a Digital HD copy and on Digital HD from Paramount Home Media Distribution. The Blu-ray Combo gift set is presented in striking new collectible book-style packaging with images of the musical moments and corresponding lyrics and includes the Director's Extended Edition and theatrical versions of the film, as well as never-before-released footage of Jennifer Hudson's auditions and screen test. The Digital HD release available on iTunes will also include nearly an hour of additional new featurettes and over four hours of previously released bonus content.
Amazon: http://paramnt.us/Dreamgirls
iTunes: http://paramnt.us/GetDreamgirlsNow
One lucky winner will receive a Dreamgirls Blu-ray Combo gift set and a special photo booth signed by the Director Bill Condon! One runner-up will receive a Blu-ray Combo gift set.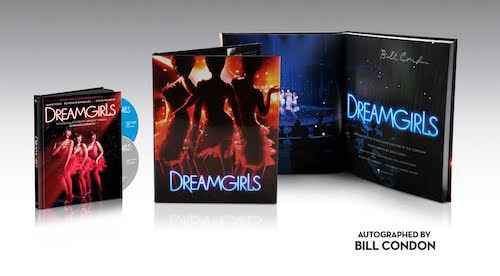 To be in with a chance of winning, YOU MUST LIVE IN THE USA and email Michael@LoverboyMagazine.com with your address and the answer to this question. Which of these songs is a Beyonce hit?
A) Dip It Low
B) Crazy In Love
C) Obsessed
Competition ends 19th October.