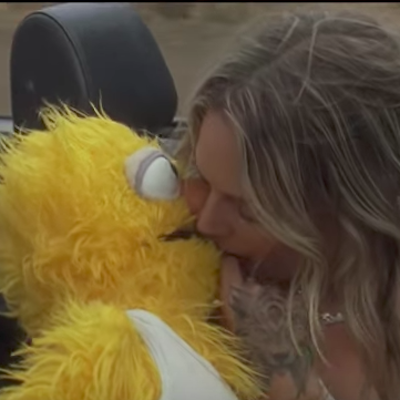 It's not often we post music videos round these parts, normally Loverboy's all about the interviews, but Tove Lo's new one is a bit special. But you probably guessed that from its title…'Disco Tits.'
You can't go wrong with Swedish pop as we all know, but it's not always go to music for when you want to hit the sheets. No, we may love listening to Robyn, Icon Pop, Zara Larsson in the club – but we wouldn't be listening to them with a lover. But here comes Tove Lo to change the game with just two lines….
I'm sweatin' from head to toe, I'm wet through all my clothes,
I'm fully charged, nipples are hard, ready to go…
Yeah, it's that kind of song. Filth. And we love every second of it. As one fan said, 'Tove Lo invented the nipple.' And the video? Well, some might think Tove Lo giving oral to Elmo's cousin is one step too far. Not us, 'cause…everybody loves puppets, right?