As much as Loverboy enjoys collaborating with a crew right from the get-go, we also love the surprise of being sent a hot new submission just waiting for our perusal. Such was the case with Courtney Charles and his 'Ride 'em cowboy' story. 'I wanted the photos to feel familiar but almost as if they're from an alternative universe,' Courtney says. 'The story is that of a family who lives on a farm, including the mother who's simply had enough, the sexy farmer boy and his recluse brother, and who I dubbed "Papa Raven," the clever father figure intent on perpetuating the same lifestyle on his kids.'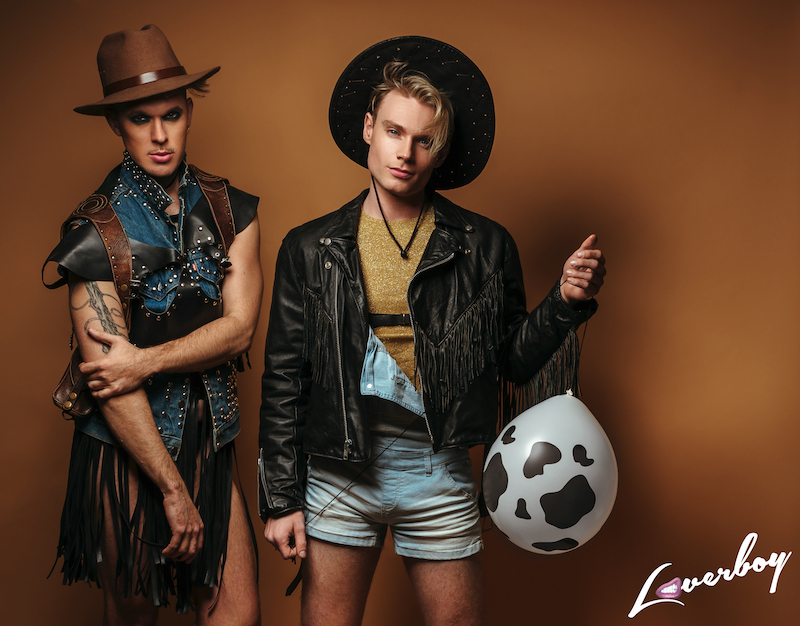 On Left: Studded denim vest – DSQUARED2, Leather skirt and harness: Model's Own, Hat – Vintage
On Right: Jacket – Dallas Leather, Shirt – Model's Own, Short overalls – Vintage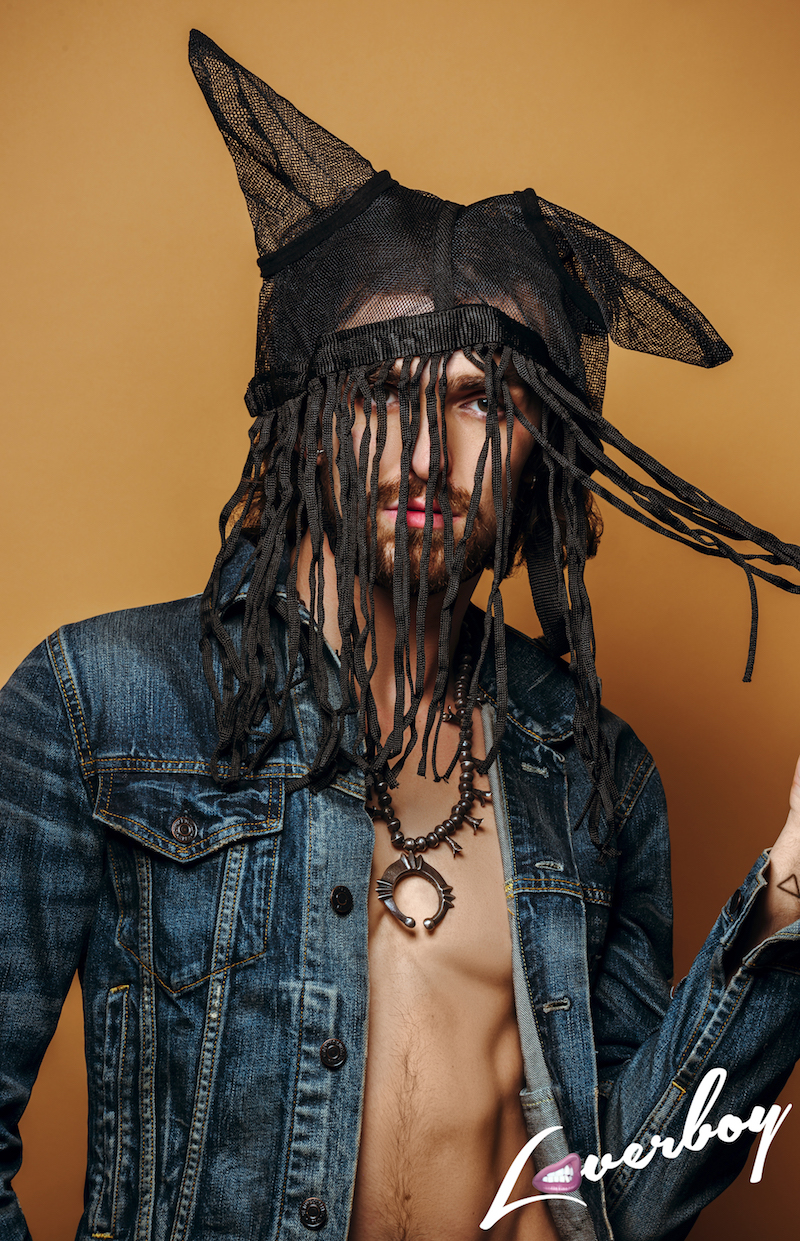 Jacket – Ralph Lauren Denim & Supply, Necklace – Rus Turquoise, Fly Veil – HorZe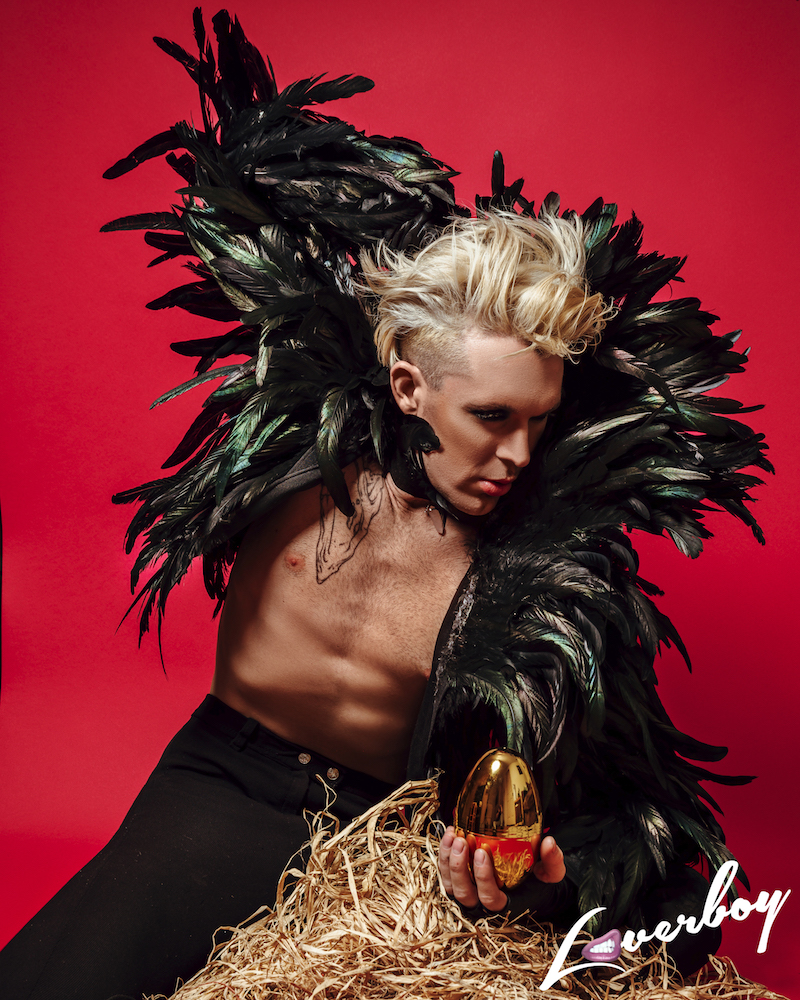 Feather Bolero – Galliano, Pants  – Dior Homme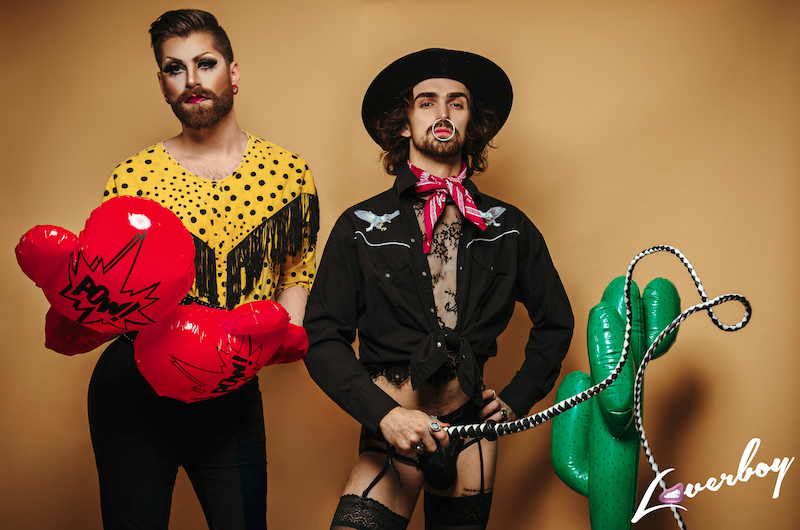 On Left: High Waist Trousers – H&M, Polka Dot Blouse – Vintage, Corset Belt – Zara
On Right: Shirt – Ely Cattleman, Hat – Live & Ique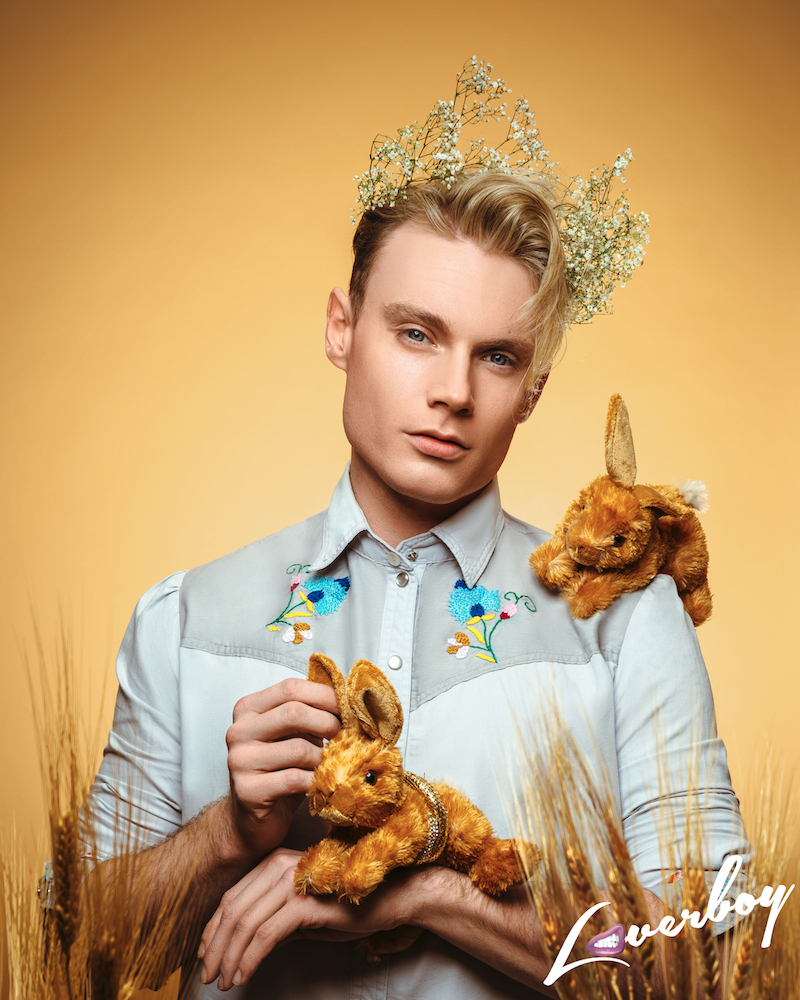 Snake Bracelet – iNewcow, Shirt – Vintage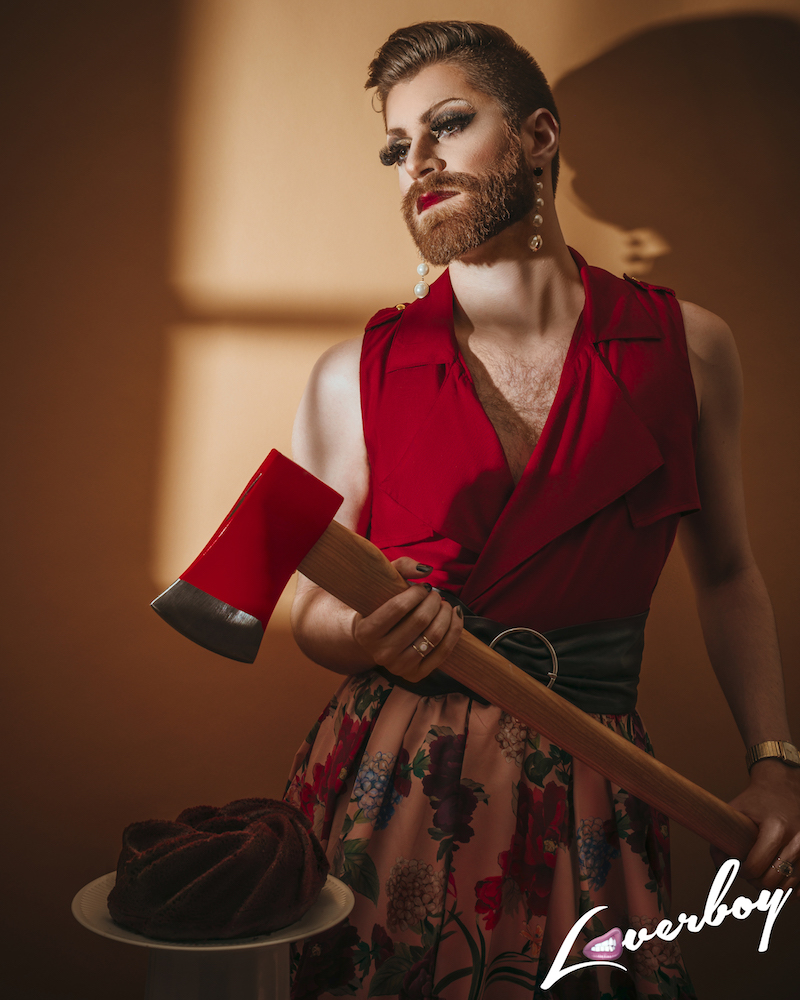 Floral Skirt & Wide Leather Belt – Zara, Earrings and Ring – H&M
Top and Watch – Model's own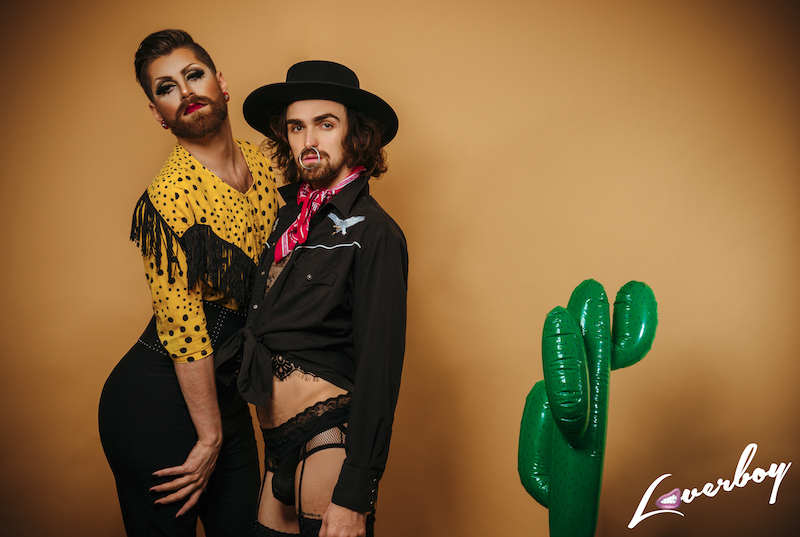 On Left: High Waist Trousers – H&M, Polka Dot Blouse – Vintage, Corset Belt – Zara
On Right: Shirt – Ely Cattleman, Hat – Live & Ique
Models
@gabsdababs
@thectct
@nightlilith
@ammolog
Profile: Courtney Charles
Hi Courtney, can you tell us about the concept behind the shoot? What was on your 'moodboard'?
The shoot was inspired by the current Western fashion trends. When I was approached to do a Western themed shoot I was worried that it wouldn't mesh well with my aesthetic. I always want my photos to be forward looking and personally I have a strong aversion to nostalgia, but I'm very happy with the concepts and the final result. I wanted the photos to feel familiar but almost as if they're from an alternative universe. The story is that of a family who lives on a farm, including the mother who's simply had enough, the sexy farmer boy and his recluse brother, and who I dubbed "Papa Raven," the clever father figure intent on perpetuating the same lifestyle on his kids.
What continues to inspire you?
The future and new technologies. Some people say that they should've been born in a different decade like, 'I wish I was born in the 60s because I'm such a free spirit.' I think I should've been born many years from now and I'm just on a long journey to get back there.
Who would you most like to shoot and in what concept?
I've always had the dream of photographing Lady Gaga in a Barbarella meets Marie Antoinette gown on top of an active volcano. You know, the usual.
Lastly we are named after the iconic Mariah song, 'Loverboy'. Which is your favourite Mariah song?
A few years ago I had a job where most of my coworkers were much younger than me and around Christmas one year they collectively said, 'Mariah really only has this one hit song.' I basically went off on them listing all her hits, none of which they had heard of. Needless to say, I was not friends with any of them outside of work. If I had to choose, my favourite song would have to be 'Emotions' because I swear I can hit every one of those notes in the shower.
For more on Courtney see www.courtneycharlesphotography.com or follow him on Facebook and Instagram.