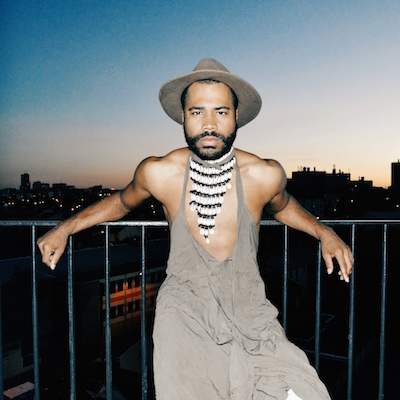 We've been stalking Cha'ves Jamall for a while and trying to figure out how we can get to work with him. He was a Creative Director when we first met him, but look at that face, it would be a crime to keep him behind the camera.
Well, in a twist of fate, Cha'ves has changed gear and decided to launch his music career, debuting his first witty, sexy, dark single about mental health, entitled 'Field Trip (Cute).'
What is the world of 'Field Trip'?
'Field Trip' is a few different things; sonically the world is future soul with punk and spoken word vibes. For me this song is about being caught in that world of wanting to deliver something you think could be great but finding that the task is greater than what you expected. Enter love and lust.
You've mentioned that a lot of your work deals with mental health. How is your personal mental health these days?
Great question. Something that black folks don't ask enough. It's been a trip being someone who considers himself an extrovert but also suffers from anxiety and depression. I feel like when I decided that I wasn't going to hide this from people but actually make it a part of my work, I instantly felt stronger and more able to cope. I still have bad days but don't have the anxiety of people not "knowing". For me I would sometimes get the most anxious if I felt like I was going to disrupt the party if I had a panic attack.
I also just made some practical lifestyle changes. Like eating better, sleeping more, and I stopped smoking weed. Although shout out to the stoners!
So tell me more about the single art. You're very naked…
Yeah I shot the single art and the press photos over the course of like four days in my living room. Literally alone (with my boyfriend occasionally popping in)  with my Nikon with a self-timer.
And the nakedness…
I guess I was just feeling myself that day. The song is mad personal to me. So thought if I'm giving heart I might as well give body.
www.chavbrand.com
Follow Cha'ves on Facebook, Instagram and Soundcloud.