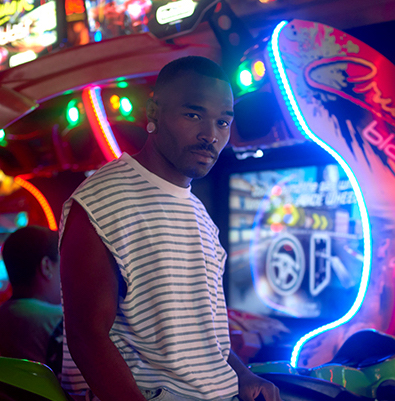 Some artists Loverboy works with are super happy to get out of their comfort zone and collaborate on something totally unique. Others know the aesthetic inside out and refuse to budge. We obviously respect both types as it's just nice working with people who give a damn!
Working with Chase Dexter was definitely the second kind of experience though. Edna, our photographer, took him down to Coney Island and got some great shots, as you can see below. But what you won't see is when Edna persuaded him to stand under a palm tree-come-sprinkler. Sadly those images have been banished and burned never to be seen. So enjoy the photos below and read what Edna has to say about the shoot and life in general.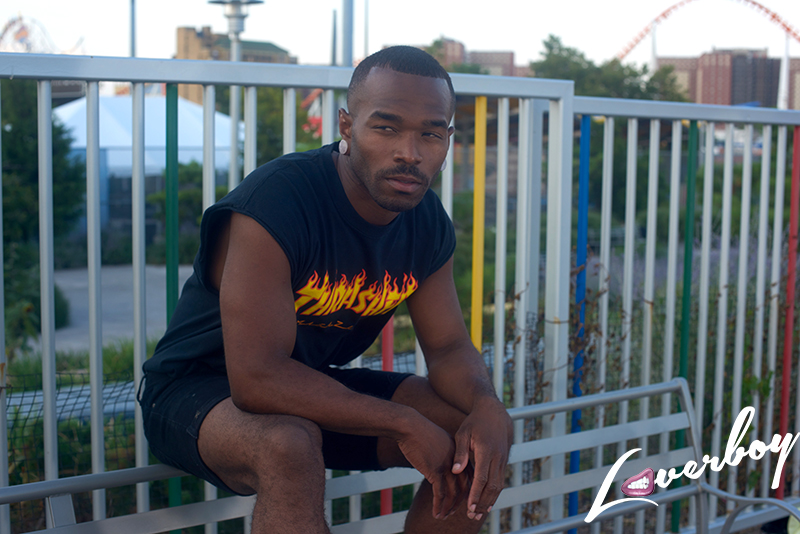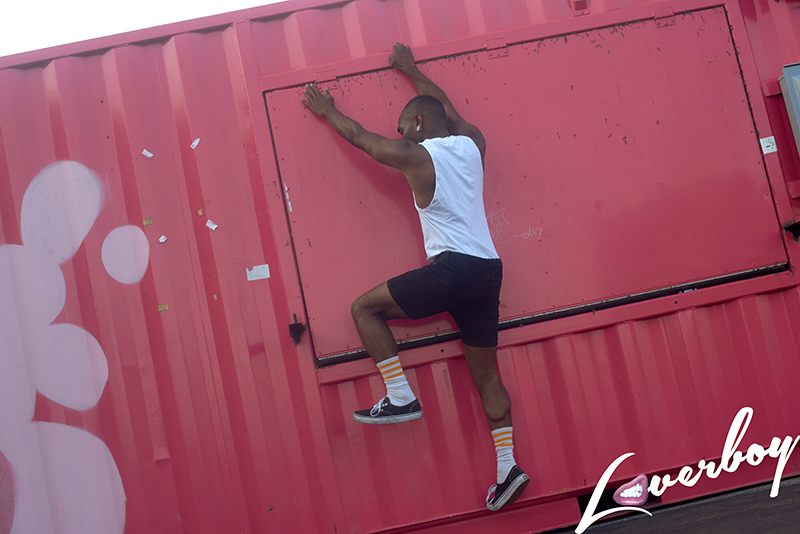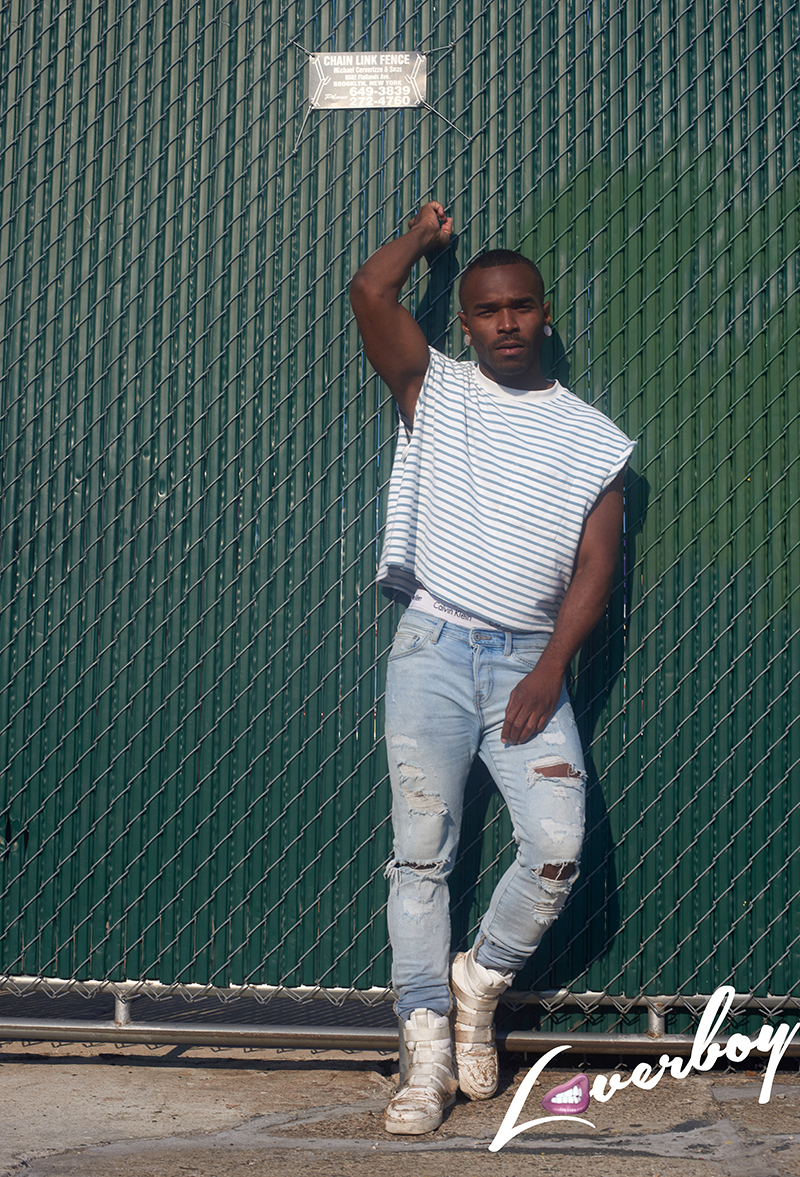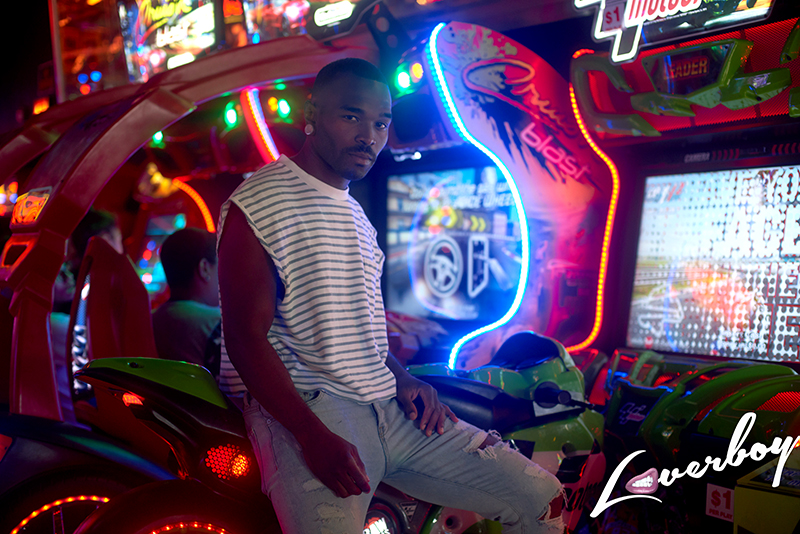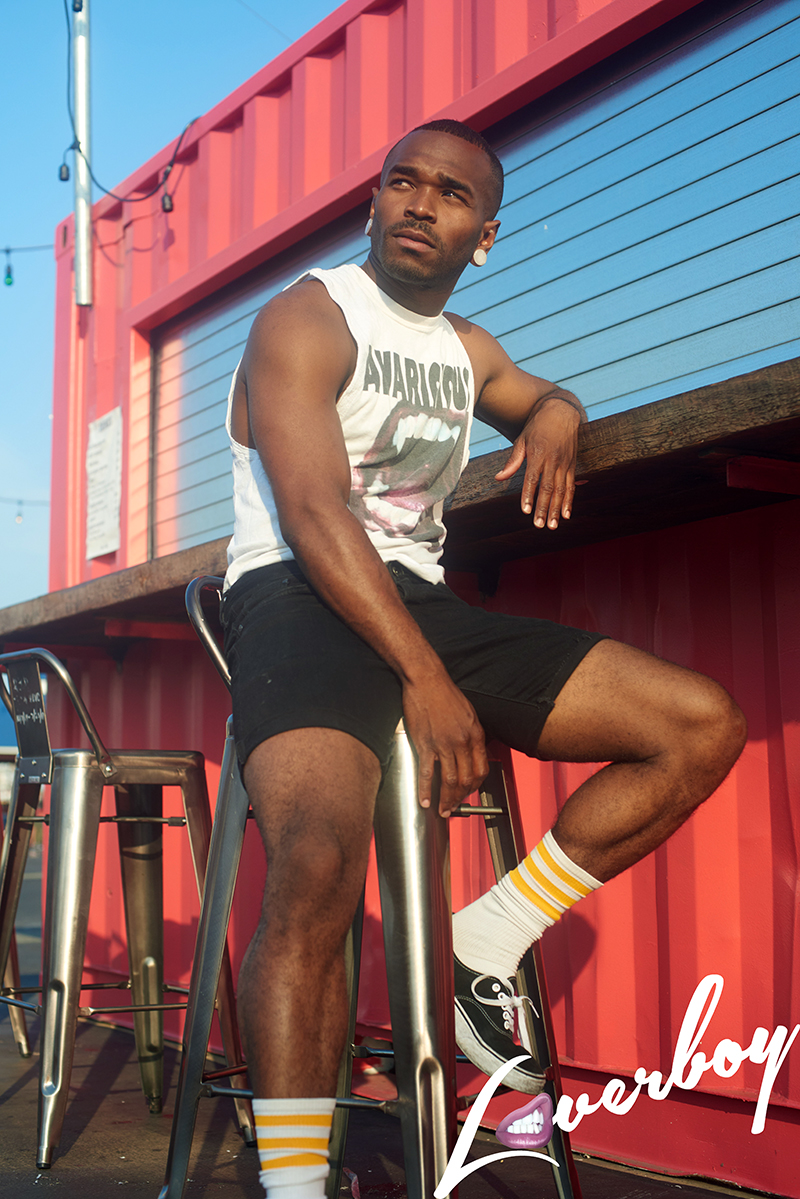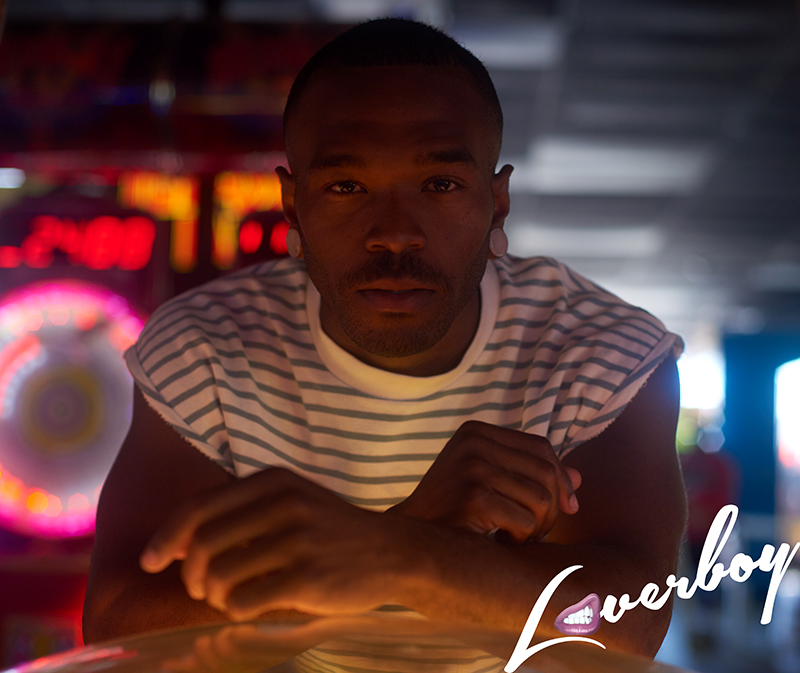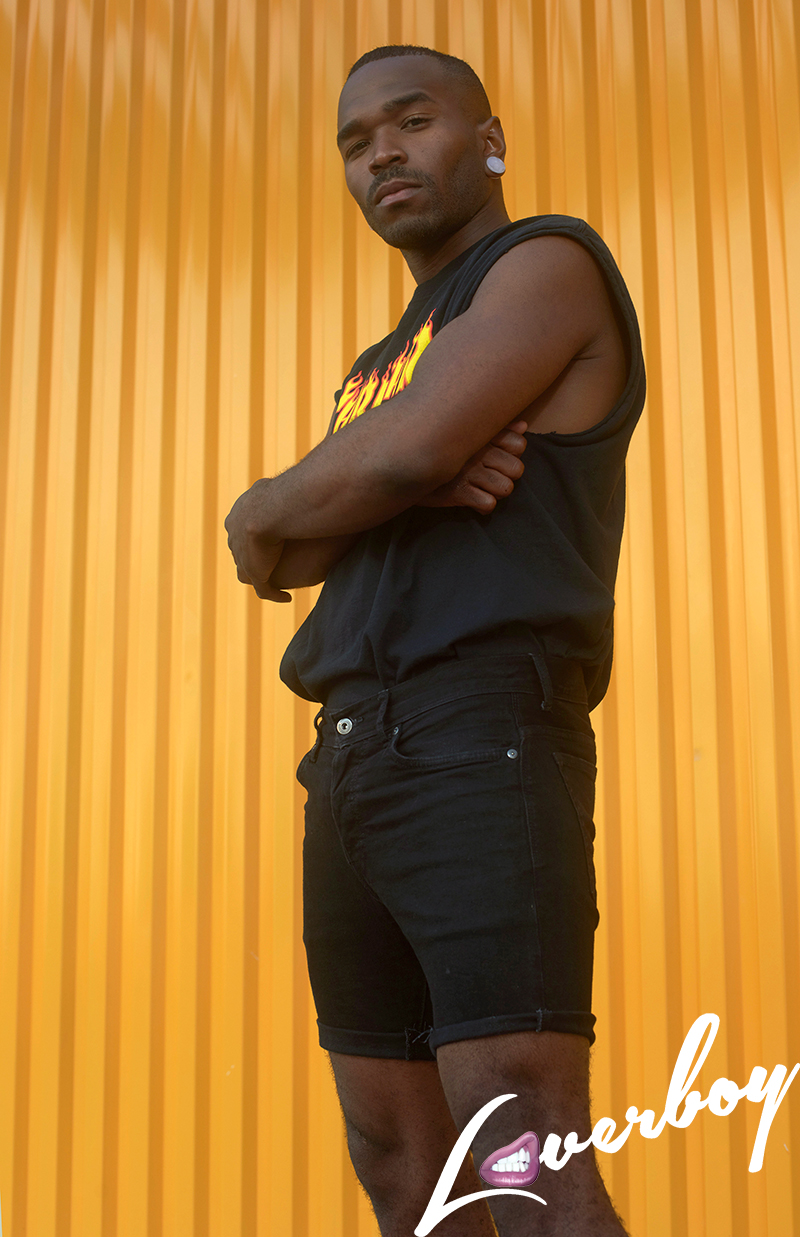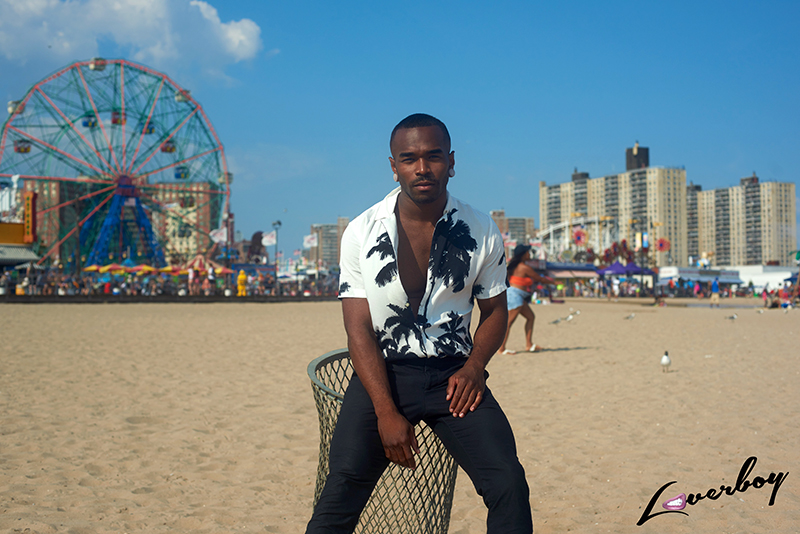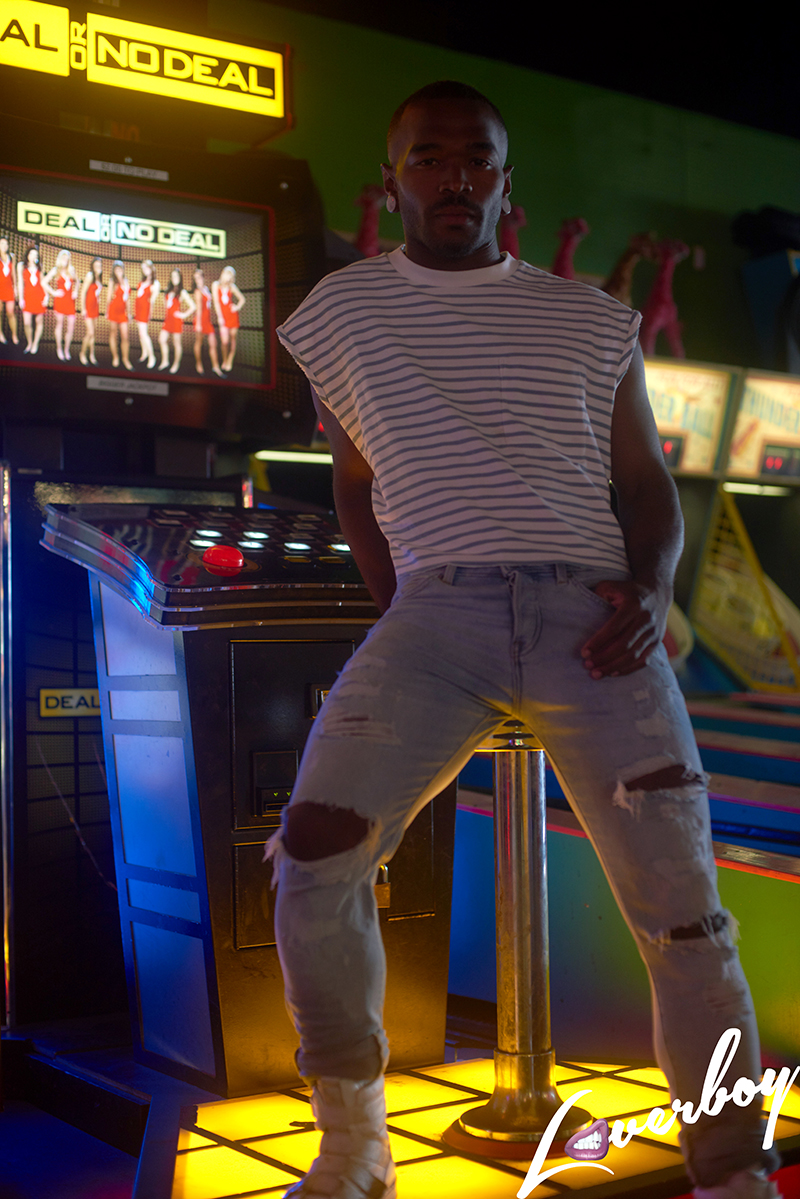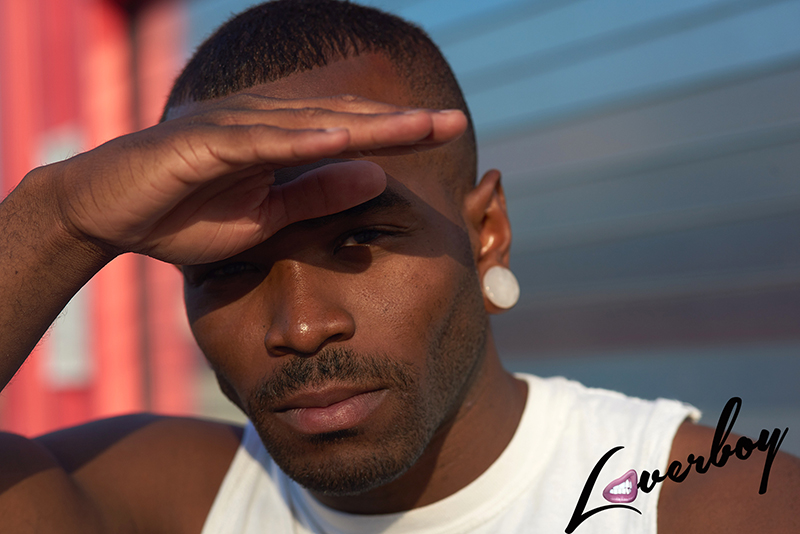 Edna, how long have you been a photographer?
I've been photographing for 18 years, but came around to it professionally later on. The earliest shot I remember taking was one when I was 13, with a hideous hot pink Le Clic 35mm point and shoot.  It was of two cats sitting on an awning next to my aunt's terrace in Naples, Italy.
Which photographers have influenced your aesthetic?
My influences are Carlo Mollino, Sally Mann and Diane Arbus.  Alvin Baltrop was the inspiration for this shoot, in particular.
Besides Loverboy who would you most like to shoot for?
There are many magazines I'd love to shoot for, but just to name two, I'd say Another Magazine and i-D. As far as who I'd like to shoot, when I was a kid, I used to spend the Summer with my family in Naples, Italy and there'd always be a group of about 20 transgender prostitutes in front of the train station at night.  They are my dream subjects, shot as a group. It was a world I knew nothing about, on the margins, where extraordinary stories, tremendous hardship and fantastical style met.  I wanted to know who they were and what their world was like. It left an imprint on my mind for the rest of my life. My vision is that they would do me the honour of letting me into their world, without caring that I was there with my camera.
I'd love to shoot Anohni, without a doubt. I have tremendous respect for her as both an ever-evolving artist and transgender activist. I admire her for having the courage to be herself, with conviction and taking a stand for others who aren't being heard. We all have our moments of feeling elated and heartbroken, pretty and ugly, wanted, rejected, destroyed and happy again.  My vision is for Anohni to take me through some of these feelings, using wardrobe and self-applied makeup, shot in her home, in a more personal way.
What was it like working with Chase?
I had a lot of fun working with Chase.  He's got a great energy.  I did ask Chase to stand under a sprinkler coming out of a fake palm tree until he was completely wet.  He hadn't planned on getting soaked and I knew he was almost ready to kill me.  I felt so guilty, but he was a great sport about it.
Lastly we are named after Mariah's Loverboy. What is your favourite Mariah track?
My favorite Mariah song is 'Can't Let Go'.  Nostalgia, I guess.
For more of Chase you can follow him on Instagram. To see more of Edna's work see her site at www.ednaleshowitz.com