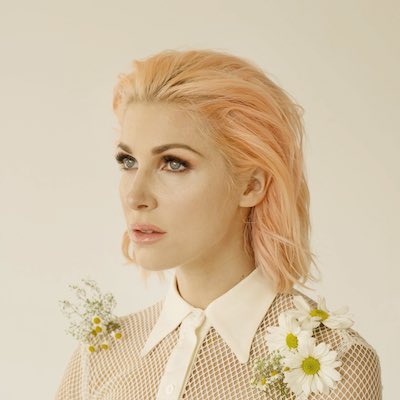 Bonnie McKee has written some of pop's biggest bops for other artists and now she's here with her latest solo release, 'Thorns' about how dangerous she can be as a lover. We thought it was time we hung out…
Hey Bonnie, we're in love with 'Thorns' which sees you singing about how dangerous you could be as a girlfriend. But the your boyfriend directed the video! Were there any awkward discussions when you played him the song or are you guys pretty honest with each other?
Hahaha!! Love this question! YES. The song was actually inspired by a fight I got in with him. I didn't play it for him for a long time and then when the time came to make the video I had to come to him and be like…'Um, you're probably not gonna like this song but…' Yikes! Fortunately he is also a creative, so he is always respectful of my process, and we were able to turn a conflict into a collaboration.
The song deals with 'dangerous love' which seems a popular theme right now with Lana, Weeknd, Zayn…why do you think that is?
As a songwriter I can tell you that 'dangerous love' is always in style in the writing rooms, it's a pretty common theme because I think everyone is afraid to fall in love, but the risk is part of the thrill! It's very relatable and universal!
Is this the kind of sound we can expect from your upcoming album? It feels more RnB than your pop/rock past…
I have several batches of songs in different styles and genres, and yes I'd say this group leans a little more on the mid tempo dark side.
What has been your favourite recording of a song you have written for someone else?
Probably 'Roar' because Katy and I were in the booth together singing gang vocals and having a blast!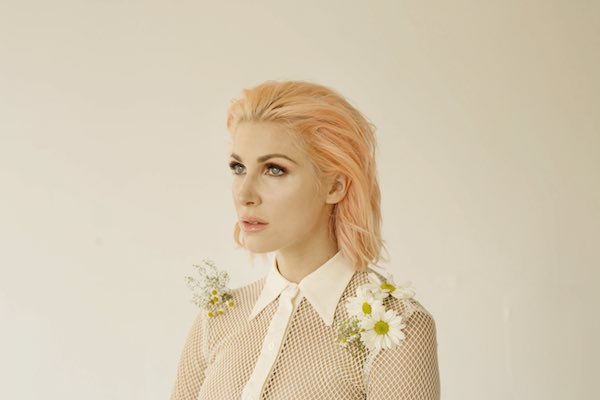 Photo: Nikko LaMere
Are there any songs you have written for other artists, that you really don't want to hear again?
Not really… I am honestly still so thrilled when I hear something I wrote come on the radio! 'American girl' is kinda rough because I have performed it so much though.
Lastly as we are named after the infamous Mariah Carey song, what is your favourite Mariah song?
'Hero' has always been my go to karaoke song even though it's not much of a crowd pleaser, haha! 'Fantasy' is probably my fave because I love that Tom Tom Club sample!
'Thorns' is out now and you can follow Bonnie on Facebook, Instagram & Twitter.