Bibi Chemnitz moved from a small town in Greenland to Denmark when she was just a kid, but even today her heritage shows in her designs. Bibi mixes the best of both worlds from the ancient Inuit culture and modern urban cityscapes. Her designs are not only creating a mix between cultures, they also wipe away issues of gender. Cathrine Egelund Christensen talked with Bibi about culture, gender and Copenhagen.
So, Bibi, tell us, your clothing is very popular in the queer scene, but you're not queer yourself. Why do you think you've gained such popularity in the queer scene?
Good question. I think the primary reason is that I rarely think about gender when I design – maybe that makes my designs more free and open for interpretation. I work a lot within the concept of unisex, and it has always been a big part of my design.
Yes, unlike other Danish designers – it's not very often we see street wear for both men and women presented together at Copenhagen Fashion Week. Do you feel like there's a need for more variation?
Yes, that would probably be a great idea! The reason why most brands are more segmented is probably because that way it's easier to sell to stores and agents – there can be a bit more work regarding taking in a brand that addresses all genders. If you take a look at most stores in Denmark, it's the same small range of brands that they all have. That's probably the reason many of them are having a hard time, because they don't dare to stand out, and people can easily find the same brands cheaper online. The stores should all stand out – diversity is a good thing.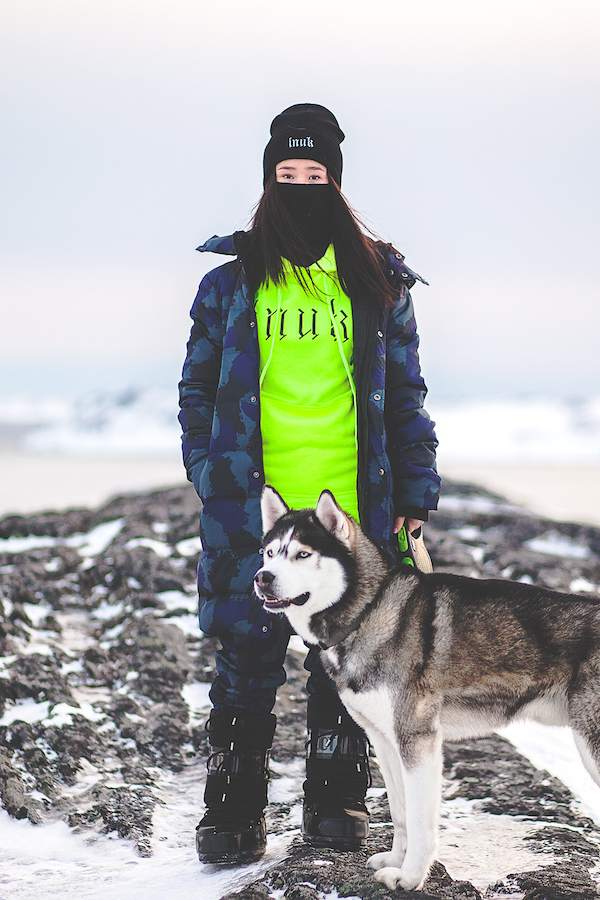 Speaking of diversity, how does Danish fashion differ from that of other countries?
I think it's the same thing that goes for all Danish design. It's our focus on the minimalistic and good quality.
You are known as a Danish designer, but you are also sort of an ambassador for Greenland – how does that show in your designs?
All of my collections have strong references to Greenland. I was born and raised there and, to me, it's natural that my design DNA is a mix between Greenland and Copenhagen where I have lived many years now. Greenland shows through in my prints, which are almost always inspired by Greenland. I often find inspiration from the nature, the culture and the people I meet and hear about. My AW17 collection is called INUK, which means human in Greenlandic and in the other Inuit languages that are used in Alaska and the arctic parts of Canada. I want to create a stronger bridge between the different Inuit societies across borders.
Who inspires you in the fashion industry right now?
I've always been a big fan of KTZ. They make clothes that I want to buy. Of Danish designers I've always liked Henrik Vibskov. I think he's found a good balance between being creative and creating designs that can actually sell – I think clothes and fashion that don't work on a commercial platform are kind of meaningless. If you don't have the economic groundwork behind your brand, it will die, and you won't be able to create anything. And in my book, brands that are just kept alive by rich people have nothing real to fight for. They are the fashion industry's spoiled kids who were born with a silver spoon in their mouth, and I don't have any respect for that.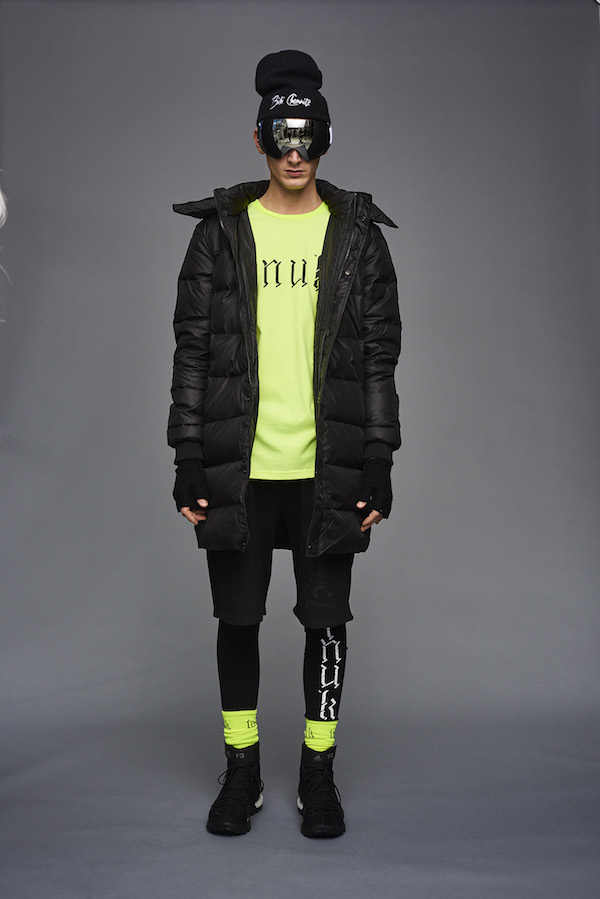 What about queer icons – is there anyone who inspires you? 
The painter Frida Kahlo was a very admirable person who still inspires me, but actually I don't have any specific person that inspires me. To me, inspiration is everywhere around me and almost always changing.
What would you recommend our readers do on an afternoon in Copenhagen?
First of all I would find a bike. It's definitely the best way to experience Copenhagen. Then I would cycle to Christiania and park outside. Then go for a walk in there and watch the people and the funny houses. I would eat at Morgenstedet, which I find delicious and cosy. After that, I would go sailing in the canals – it's so cosy to see Copenhagen from the seaside while drinking beer and relaxing.
Sounds like a great day! So one last question which we ask everyone. We are named after the iconic Mariah Carey song. What is your favourite Mariah song?
Hmm… I think I would say Heartbreaker or Dreamlover. They are both up beat and hip-hop inspired. I'm definitely a pop girl.
See more of Bibi's looks at www.bibichemnitz.com or follow her on Facebook or Instagram.