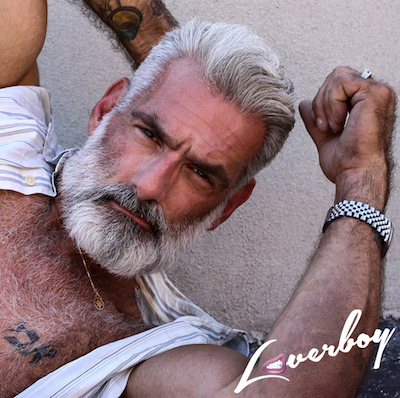 There aren't many people Loverboy would agree to feature three times on our site, but then there aren't many men like Anthony Varrecchia. Why you gagging? Mr Varrecchia has been serving it to you in every shoot…Yes, in case you missed it (although we highly doubt you did) you can see our first shoot with Anthony here and one of our most popular shoots OF ALL TIME here at Loverboy – Anthony in the park…naked…just over here.
But THIS time Anthony is giving you demure as he covers up in a white fur and sexy red speedos. He teamed up with the super talented Arron Dunworth for this shoot which took place on a Brooklyn rooftop last September! Find out more after the images.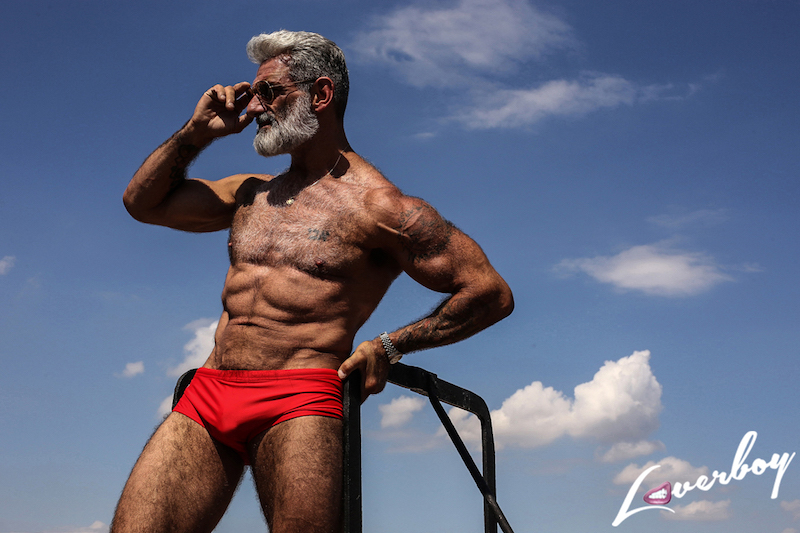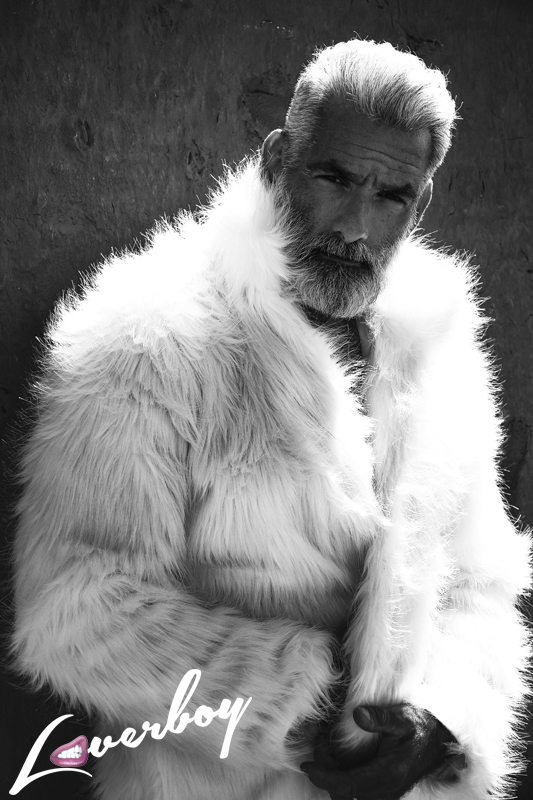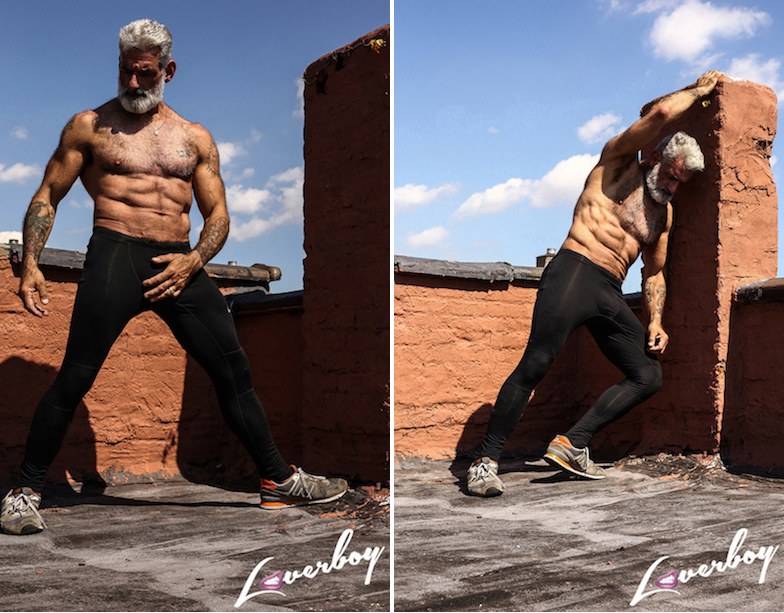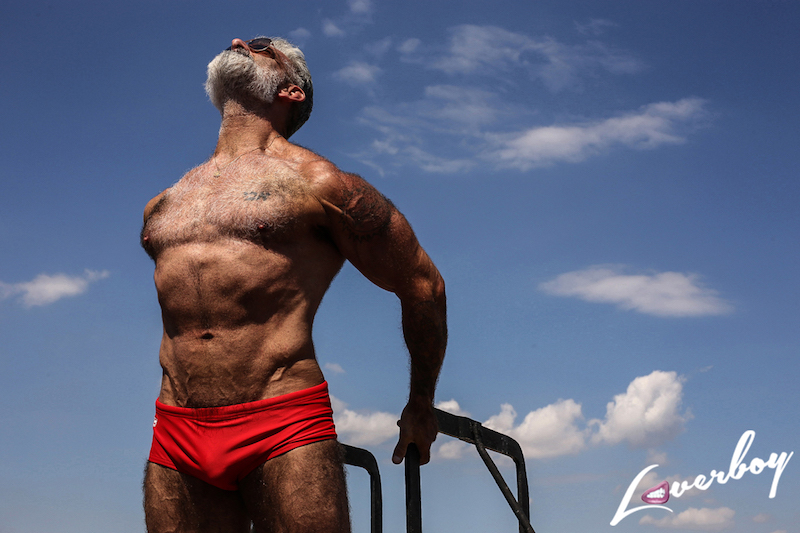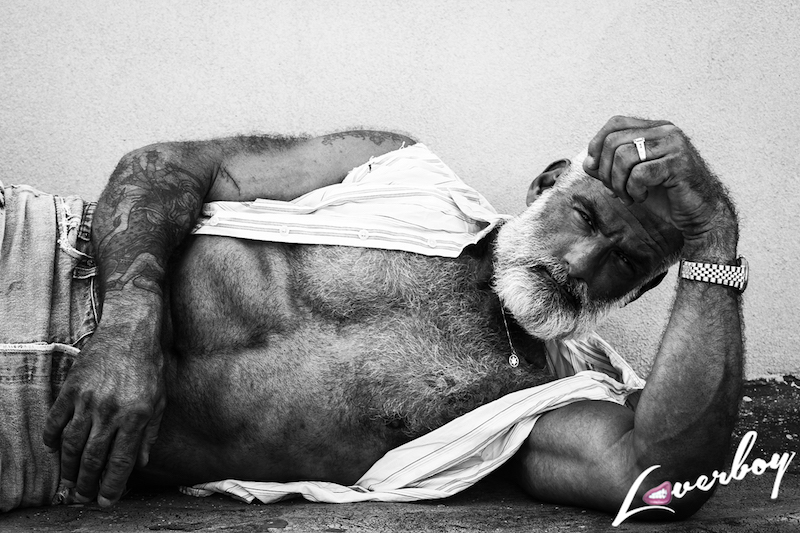 ANTHONY VARRECCHIA
So 2016 has been a pretty spectacular year for you. How can 2017 better it?!
2016 was a very exciting year. I got to meet and work with some very talented photographers. Then recently there was the Stay Sure campaign, with billboards all over New York. The future looks even brighter. I have been collaborating with other companies, talking to designers and now I'm planning to launch my own apparel.
It feels like you were one of the first 'mature models' of this new movement. How does that make you feel?
Nice of you to say that but there are other guys out there who I to for inspiration. I feel lucky to be placed in the same category as them. Each one brings something different to the table. Personally, I do my best to stay true to who I am. I like separating myself from the rest.
Who would you most like to model for?
Tom Ford, Marc Jacobs and Essa Walla of Dubai, whom I met through social media. As for photographers, Mike Ruiz, whom I've had the pleasure of meeting, David LaChappelle and Bruce Weber.
Do you prefer Editorial or Catwalk?
I have not done much Catwalk but would in a snap! Editorial I love because I can act the part and be the chameleon. I love being in front of the camera.
Can you tell us any anecdotes from the shoot?
Well, I was on this rooftop, in Brooklyn, totally nude except for a white fur coat and a red bathing suit.
ARRON DUNWORTH
What brought you two together?
Anthony reached out to me on Instagram when I was in NY last September. I already knew who he was, so was quite happy to collaborate with someone so unique.
How does Anthony compare with other typeshttp://www.arrondunworth.com/ of models you have shot?
I really shoot all different types of models from all over the world. Ethnicity, sexuality, 'size', even age – they're are trivial to me. I just like my models to be original individuals with character.
What are you working on in 2017?
I have a few things lined up. My main focus is a book that remains untitled for now, but focuses on people of mixed ethnic backgrounds. It's a very personal subject to me. After that I may work on some type of Body Beautiful project.
For more information on Anthony see Facebook, Instagram or Twitter.
And for more on Arron see www.arrondunworth.com, Facebook, Instagram or Twitter.