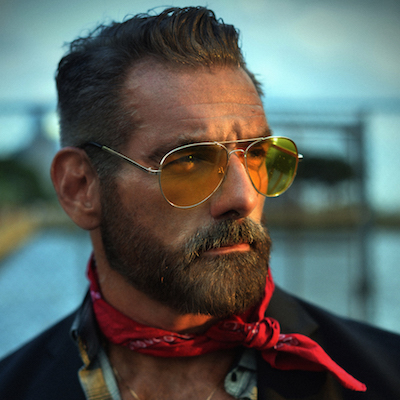 We've featured Anthony Varrecchia on the pages of Loverboy so often, he's like family to us.* So it makes total sense that he would choose to debut his new shaving line, Anthony Varrecchia's Beard Balm & Oils, exclusively with us. The range is a small batch of artisanal grooming products designed for men of any age who care about looking their best. We speak to our resident Daddy about his new range and bring you some rather lovely photos to celebrate.
Anthony, what made you want to expand into beard products?
I've always had an interest in grooming products so I was excited when my business partner, Michael Walton-Jones, found me on social media and presented with me with this opportunity.
What kind of products does your line feature?
There are three products at the moment. There are two oils – there's Bourbon & Smoke and also Tequila. We also have a Eucalyptus balm. They're for anyone who sports a beard. I learned that proper grooming makes a significant difference. The feel, the texture. It conditions the hairs and leaves a light scent.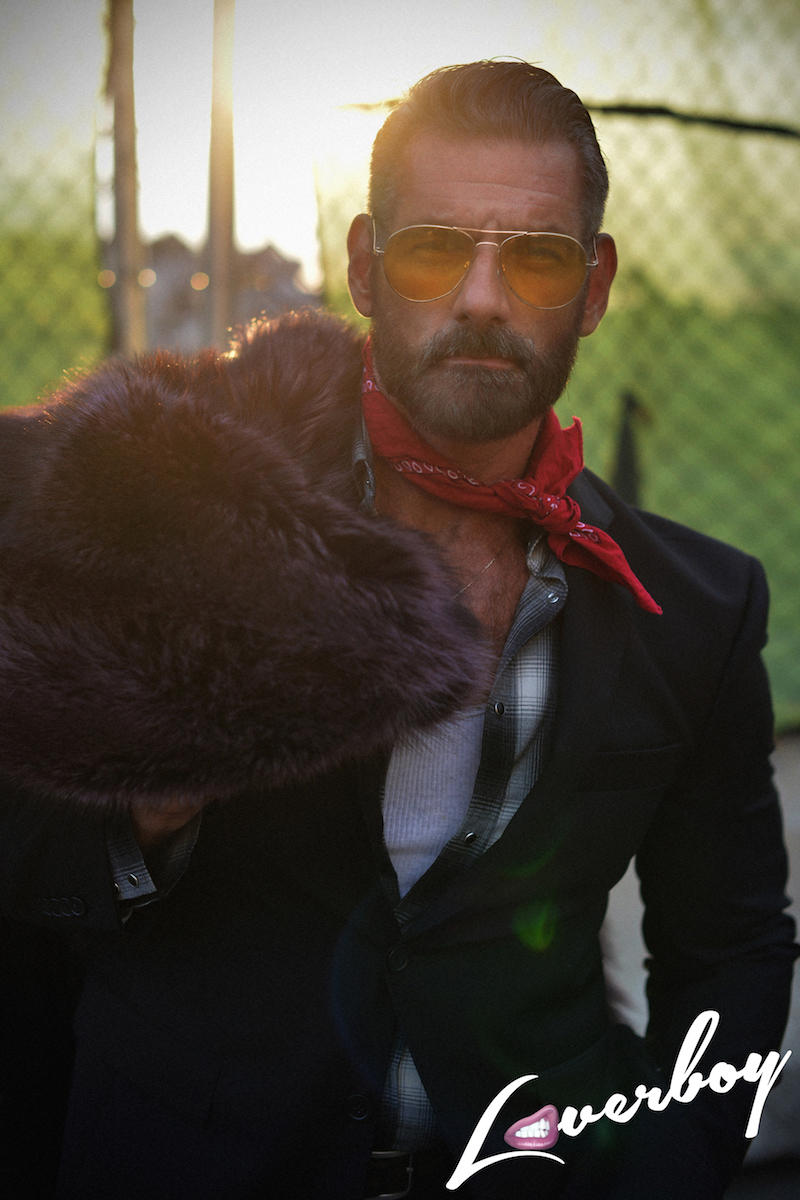 What is your favourite product from the line?
All of it! Understanding how to properly use the oil in combination with the balm is important.  It's part of my daily grooming routine. Most men are very mindful of their hair products and skin care. I have been since I was in my 20's. It's the beard that never really got the attention it needs.  Once a month I have my barber trim and shape it. It's important to get the right shape.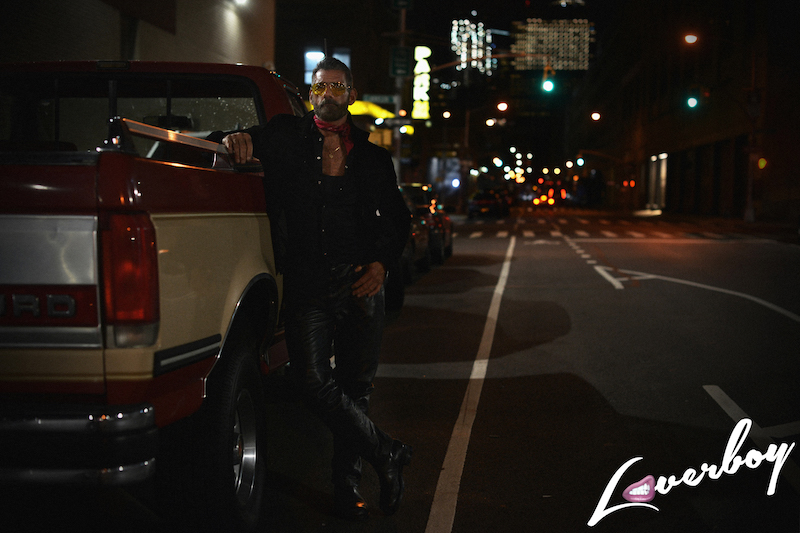 What age did you first grow a beard?
Funny you ask that. I never grew a full beard, only since I went grey/silver. I played with sideburns in the 90's. The moustache I've always loved as it's very 70's. I had a Goatee for years. When my friends suggested that I grow a beard one, I was reluctant as I did not want to look like Santa which is who I'd always associated a white beard with. But I started growing one and it got very long. I went to the barber with a photo of the shape I wanted. I was completely surprised! I loved it and has been part of my signature look.
Which famous beards do you most admire or find sexy?
Back in the day, in Hollywood, it was the moustache. As for the beard there are so many. When I see an actor sporting one, it totally changes my perception of them. Ryan Reynolds, Jake Gyllenhaal. When they grew a beard, I was instantly drawn to them.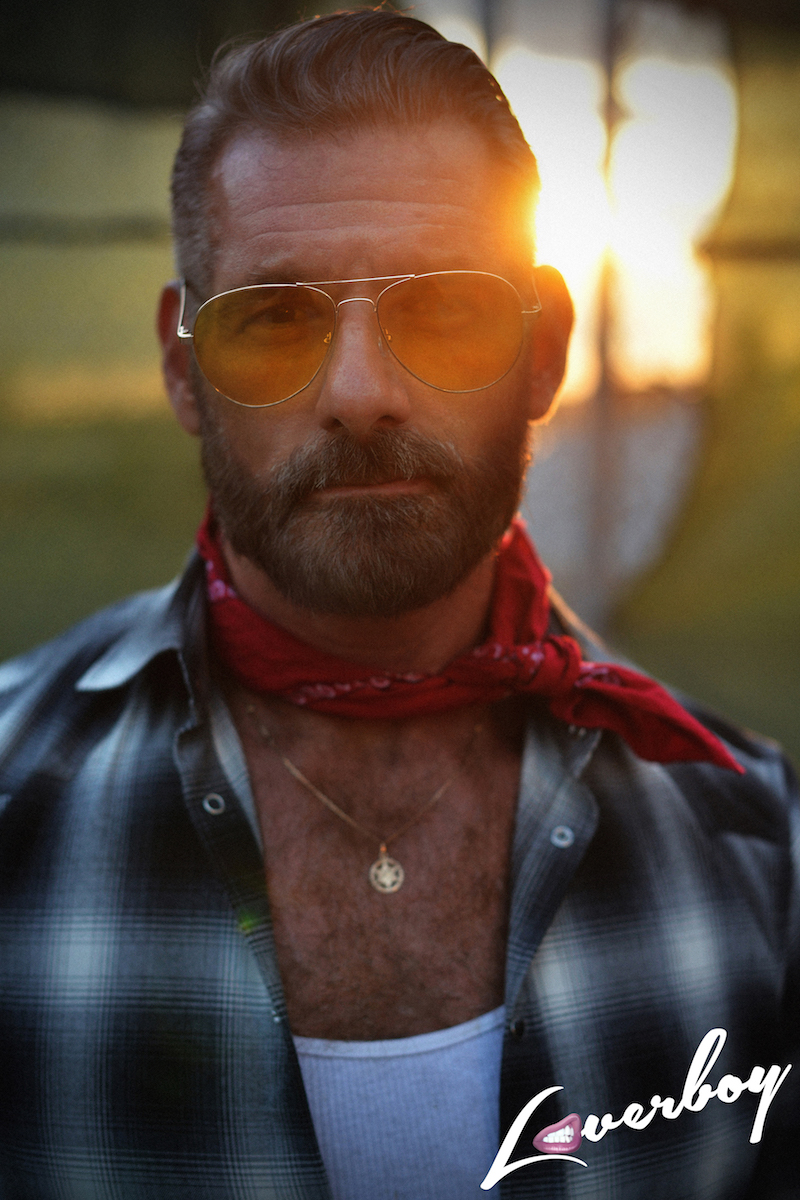 There has definitely been an increase in the popularity of the beard in recent years. Do you see this sticking around?
Men have been growing beards since the beginning of time. In some cultures it's a sign of pride. Styles come and go but men have the option to have fun with facial hair. As I get older I see more and more guys sporting facial hair. When I see an amazingly well groomed beard I always approach the person and complement them.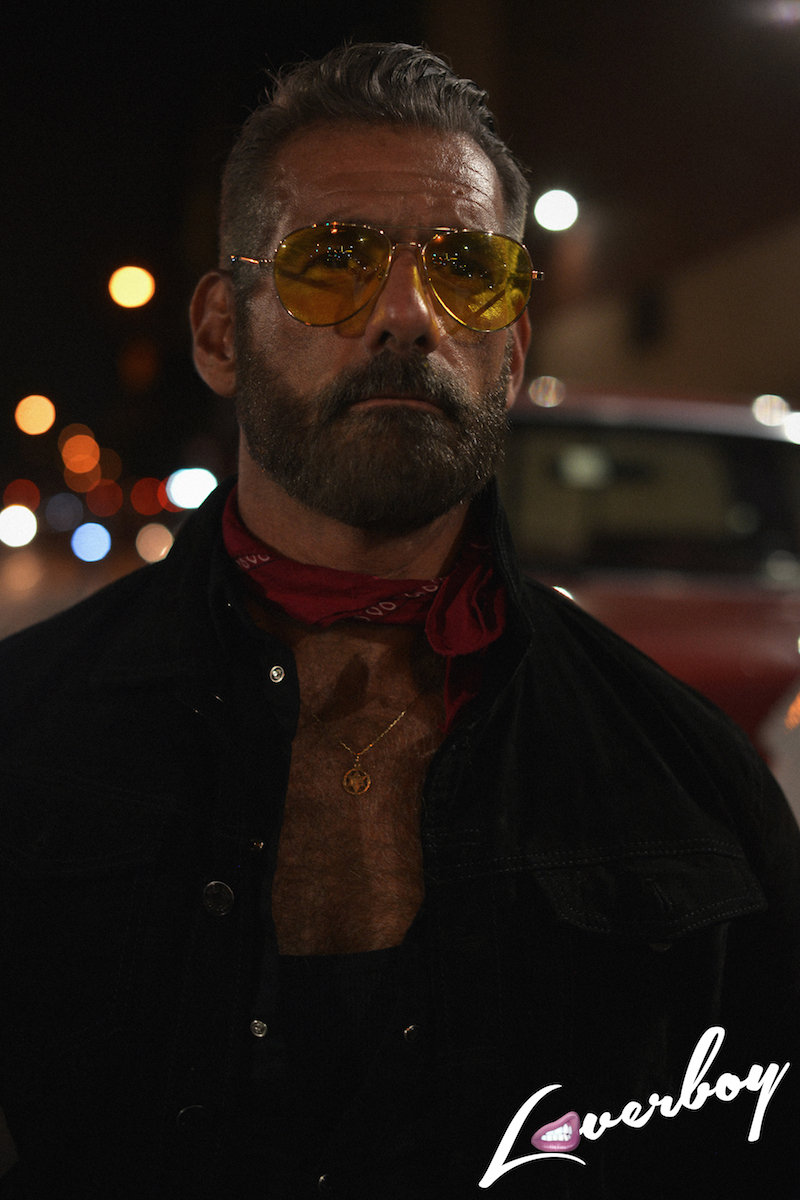 This shoot is fantastic, what was the influence behind it?
With regards to how I was styled it was inspired by the 70's – sort of an Urban Cowboy/Robert Redford feel.  Especially with the yellow sunglasses and bandanna around my neck. I had my hair and beard coloured for the shoot. The fur was fun and funky. The red and white pick-up truck wearing leather pants and boots. I can even throw in the Marlboro man.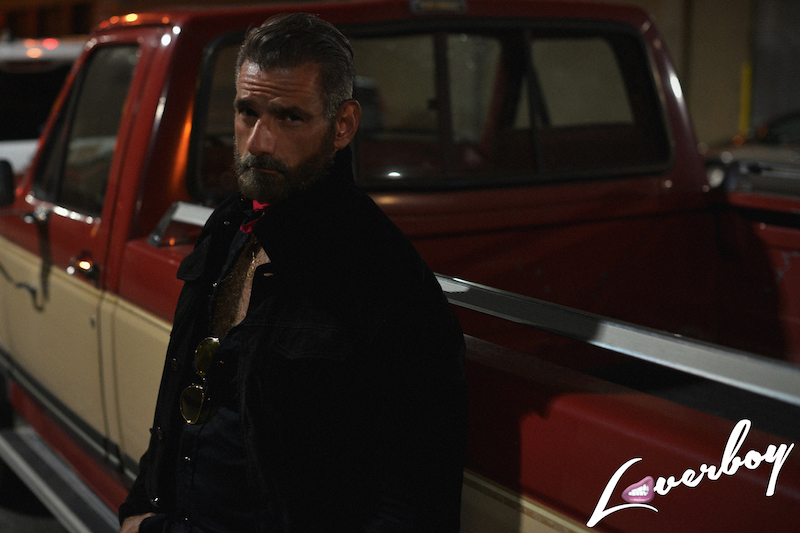 Who did you work on the shoot with?
I had collaborated with Frank Berlin already and I thought he would be the best person for this project. He thought about colouring my hair and that sounded like an opportunity for me to play another character, so I gave it a try. He brought a bunch of clothing. This amazing Yves Saint Laurent suit, a couple of vintage Gucci shirts and a Gucci leather jacket – the leather pants are actually from my own clothing line that I'm designing with Frank and we'll be launching in September. My business partner had this funky cool fur. Everything just worked perfectly together!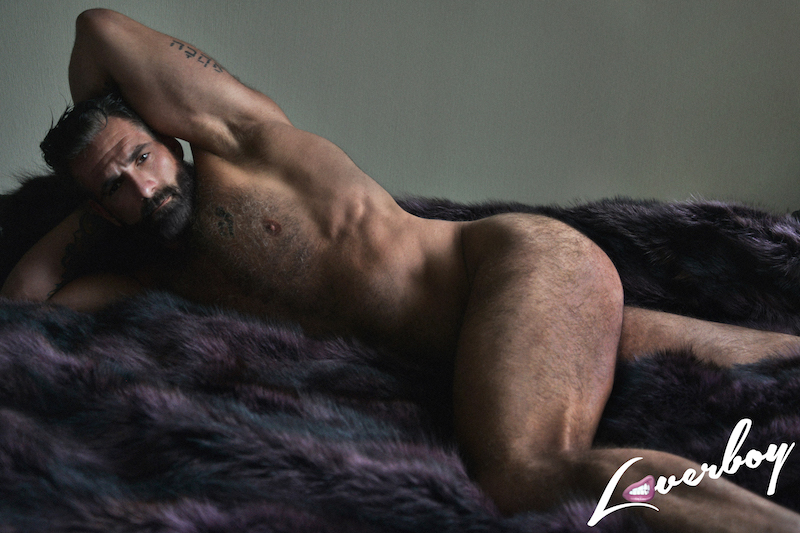 Anthony's Beard Balm and Oils website is currently under construction, but if you can't wait that long you can follow him on Instagram at @Anthony.Varrecchia and also order the products there.
*You can also see our other feature with Anthony here, here and here.