The Love Affair Begins…
Loverboy is the brainchild of journalist Michael Turnbull and was conceived to fill the gap in the market that he saw for high-quality, exclusive content aimed at the international Queer community and their interests and passions. With a music, fashion and adult entertainment contact book bursting at the seams, he was ideally placed to spearhead this new venture.
Design led, the look of Loverboy Magazine is as essential to its appeal as the exclusive content and distinctive "high-end, yet edgy" style that appeals to the fashion conscious, yet independently minded reader. Over 120 pages, Loverboy bridges the gap between the glossy fashion "books" and the mass-media celebrity magazines.
With an eye for the unusual, overlooked, iconic and innovative, and a focus on current and developing trends, Loverboy delivers engaging, exclusive content across a range of areas linked to lifestyle, Queer-culture and the gay scenes of London, New York, San Francisco, Berlin and other major European cities.
---
Meet the Loverboys…
Michael Turnbull, Editor-in-Chief
Michael began freelancing at heat, Little White Lies, FHM, Smash Hits!, Arena & Attitude before moving into the music industry and working on digital campaigns for Girls Aloud, Kylie & Lily Allen.
After realising that wasn't what made him happy he went back to writing but was unable to find a suitable publication for his ideas. So he started his own.
As you may have guessed from the title, Michael has an unhealthy obsession with Mariah Carey.
---
John Brock, Creative Director
With a fresh and unique style, coupled with a passion for graphic design, digital interactive work, illustration, photography and pop culture, John is an accomplished and established designer.
Working for a leading Creative Agency, his 10 year career has provided a range of design experience and has allowed him to work with leading brands from around the world.
---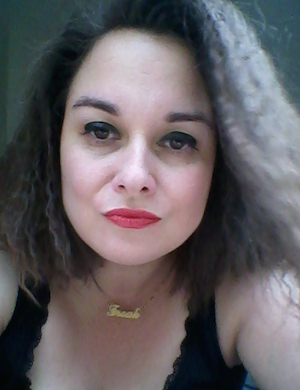 Corinna Tomrley, Sub Editor
An artist, filmmaker and writer for publications and blogs such as Loverboy, Civilian, Stargayzing, and Clothes on Film, Corinna is also a founder of queer art and pop culture monster The Ethel Mermaids.
Her multimedia work explores camp, kitsch and queer icons through a bad art and trash aesthetic. She knows far too much about Judy Garland and is a golden age Hollywood trivia fact machine.
---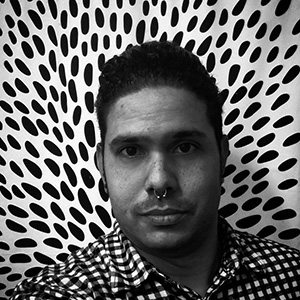 Aaron Joseph, Web Developer
Aaron built this website based on John Brock's design. He's also got his hands on advertising and social media for Loverboy, drawing on knowledge of the publishing industry gained during his tenure as Creative Director at a San Francisco, California newspaper group.
His professional focus these days is design and development of custom WordPress websites and themes as well as branding, logo, and marketing collateral for businesses, musicians, filmmakers, artists, and authors.
Some day soon, he hopes to start a Warholian art factory, funded by his design and development work.
---
Contact us:
For editorial please contact: 

For design please contact: 
For marketing, press or advertising please contact: