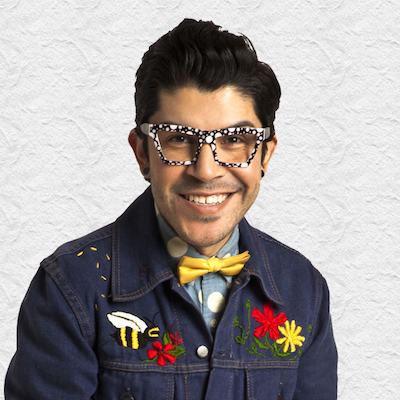 "I want to produce a show that empowers young creatives through art therapy."
If we're talking Drag Race, it's Raja. If we're talking Top Model, it's Tiffany. And if we're talking Project Runway, then obviously it's Mondo Guerra. We've been big supporters of Mondo from the first time we saw him in Project Runway Season 8, then All Stars, then Under the Gunn – from his designs, to his activism to his own ensembles. So we were psyched when we got the chance to talk to him about his relationship with Project Runway, how it led to him being more politically active and his new project that will take twenty-six years to reveal itself.
Had you applied for previous seasons of Project Runway?
Yes, I applied for Season 7. I made it all the way to the finals and was considered an alternative. Then I got the call on my sister's birthday. I was so shocked that I only responded, 'OK, thanks' and hung up. I went into the room where my Mom and sister were waiting to go to her birthday dinner. I started to cry and told them, 'I didn't make it.' They didn't believe me at first, but as the tears kept streaming they realized I was telling the truth.
The next season the casting directors called me to audition, letting me know I was on the 'short list.' So I went at it again. I auditioned in LA and the night before my audition I had a full-on screaming match with my mentor, Susan Murphy, because I was forcing work that she didn't agree with. I ended up taking her advice and only auditioned with four pieces. Good call. I made it that year.
Who did you originally think would make the final?
All the designers were very strong at what they brought to the table. I had no idea that it would be Gretchen, Andy and myself. I thought it was going to be Michael Costello, Valerie Mayan, and myself once the contestants started to drop.
The HP Pattern Challenge episode where you came out as HIV+ was intensely emotional. What was going through your mind as you said it?
To be honest I wasn't thinking about coming out as HIV+. It wasn't planned. It all happened very organically. Moment by moment it all fell into place. In retrospect I have an understanding of why though. Creativity has always allowed me to live. Creativity was my escape, my best friend. After 31 years of living with this existence I was given the opportunity to share my life through design. If I had walked that runway without speaking the truth behind my design, I would be dishonoring me, my truth and my best friend's relationship. Letting go and speaking honestly changed my life.
When I was diagnosed ten years previously I never thought I'd ever be in a position to use the visibility from a reality competition for a greater cause. I'm now a spokesperson for two national HIV campaigns – Project I Design in collaboration with Merck & Dining Out For Life sponsored by Subaru of America.
I can only imagine how many letters and emails you must have received afterwards. Was being political within the LGBT community as important to you beforehand?
The overwhelming support from the community was what really encouraged me to continue the conversation of HIV/AIDS. People really embraced my story and understood that it wasn't just about HIV but really about living your truth. Allowing your freedom. I still get emails about that particular episode. I'm always happy that people I've never met still trust me enough to confide in me and ask for advice. I'm honored.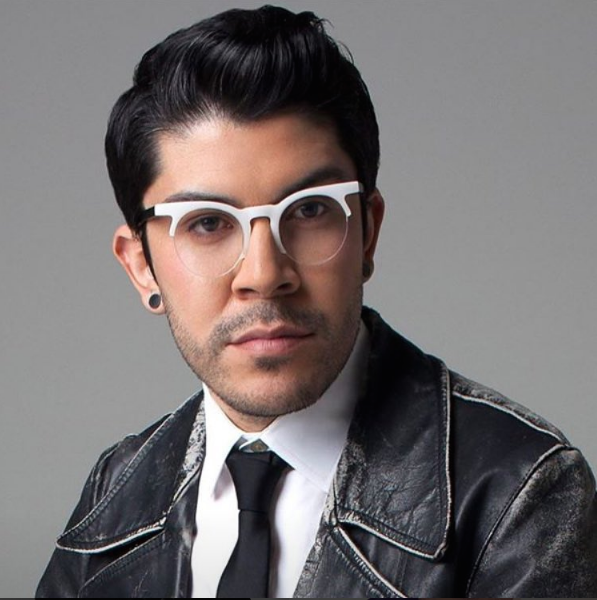 Photo: Melanie Watson
I've just gone back and rewatched your All Stars. Which challenge were you most/least proud of?
I'm least proud of the light challenge when I did the design that looked like an extra costume from TRON. That challenge was just cheesy overall. Most proud of my final collection because it was a rough ride. I was so ready to throw the towel in, give up. I even took a day off because I was so frustrated. But then it came to me 'I'm really freaking out here….. I NEED THERAPY!' So I designed my collection around methods of different therapy. It was kitsch and fun, but refined and totally captured a moment. It was the winning collection.
Was it frustrating seeing Nick be reprimanded for his mentoring skills on Under The Gunn, only to them lose to him in the final?
I adore Nick, but yes it was SOOOOOO frustrating. I felt like he was cheating in so many ways. But in the end I didn't really feel like I lost to him. I had two phenomenal designers from my team in the final, Sam and Asha, who finished second and third. It was really about their work. They went onto compete on Project Runway Allstars Season 5 and did an impressive job. I am very proud of them both.
Are you working with Project Runway on anything else?
I work with Project Runway through the casting process. I like seeing the new designers and really witnessing their journey. No new season of Under The Gunn is planned (darn it) but if they offered me another mentoring gig I'd jump on it. If I was asked to compete again, well…..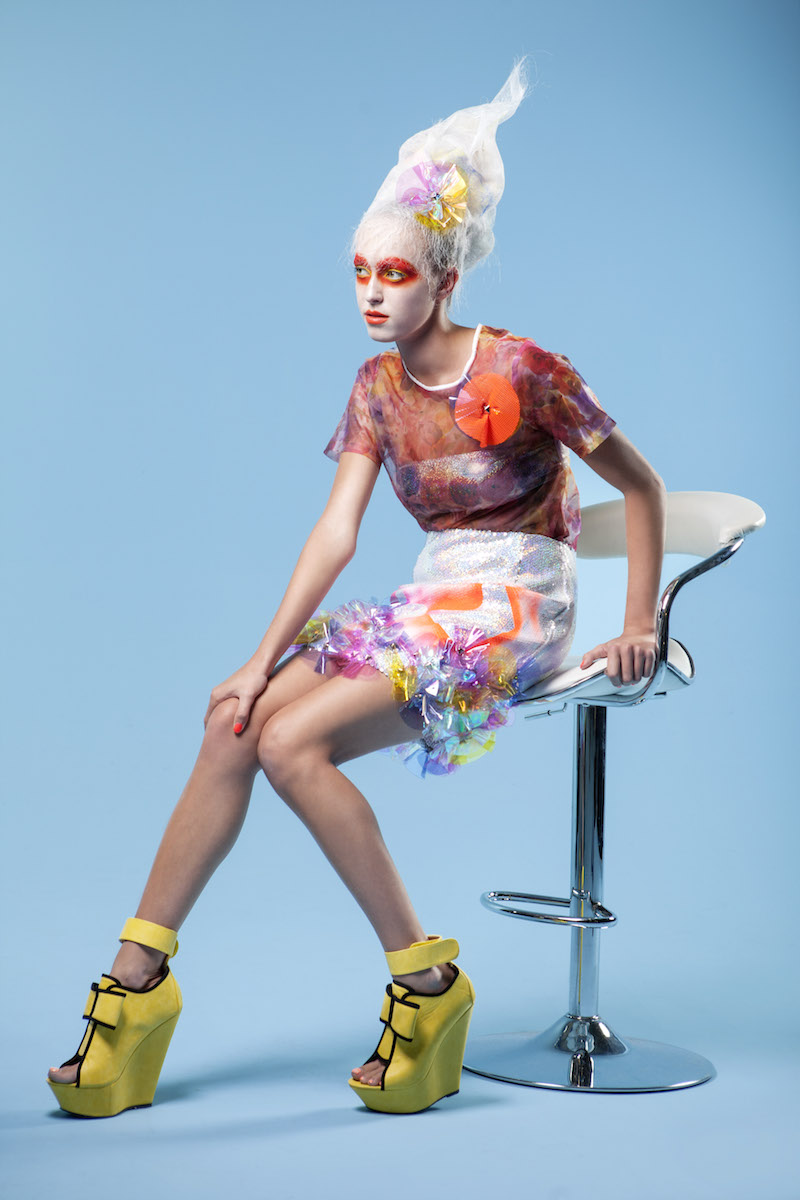 Are you designing any more collections? Are you focusing on glasses? (Pun not intended! Sorry! Ha…)
My last collection was a white collection for Spring/Summer 16. I'm still designing, but more focused on projects that have a social impact. Not necessarily fashion. It's exciting stuff!
What does the future hold for Mondo Guerra?
Gees, I'm not holding a crystal ball……buuuuuut I want to produce a show that empowers young creatives through art therapy. I'm also working on a long term personal project that will take 26 years to completely be revealed.
Loverboy is named after the infamous Mariah Carey song. What is your favourite Mariah song?
'Without You' because it's not Mariah doing all these runs and stuff, plus it's a power ballad that really shows her range and control as a vocalist.
http://www.mondoguerra.com/
Follow Mondo on Facebook or Instagram or Twitter.