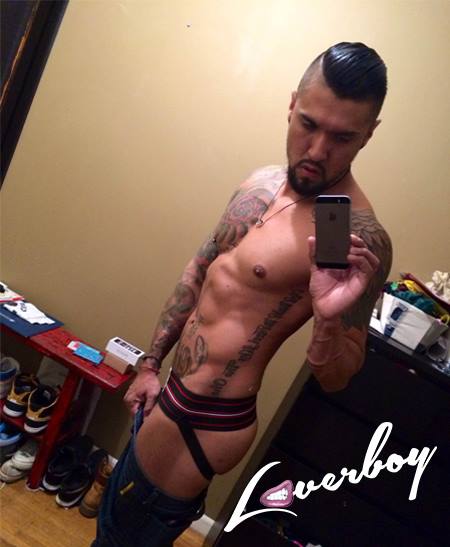 Things we like about Boomer Banks: His love for Sia. His collection of High Tops. He's named his fans after bacon. His ass. He was kind enough to show us two out of four in the photo below. He just needed to have Sia screaming about Titanium on one side of him and a fan dressed as bacon on the other. If we were any good at photoshop we'd try and fix that. But we're not. Good story, right? Here's Boomer…
What's your favourite candy?
Fizzy cola gummies. Never been questioned about my candy choices. They are yummy. It's not that deep. Hehe. I try to keep my candy complicated free. HA!
What's your ring tone?
OMG it's minions and my friend DARELL #TinaLiggins #DebbieAllenRealness
Who is your all time crush?
Tim Kruger. His smile and energy draw you in. A total sweetheart *husband material*
What song always gets you dancing?
Lately Sia's 'Chandalier'. It's the best thing to happen to music since The Macarena. Sia is an amazing songwriter and performer. Her music takes you there. It's the feeling you remember always.
What brand of underwear do you wear?
I'm obsessed with Cellbock 13 OG jockstraps right now. So sexy and they make my bum look woofable.
Snog, Marry, Avoid: Donatella Versace, Anna Nicole Smith, Amanda Lepore?
Marry all of them. Such amazing women.
How many dates till we get to third base?
Guys still go on DATES?!???? Sign me up lol. Don't remember last time a man asked me on a date *HELLO I LIKE DATES*. What is third base now a days ?