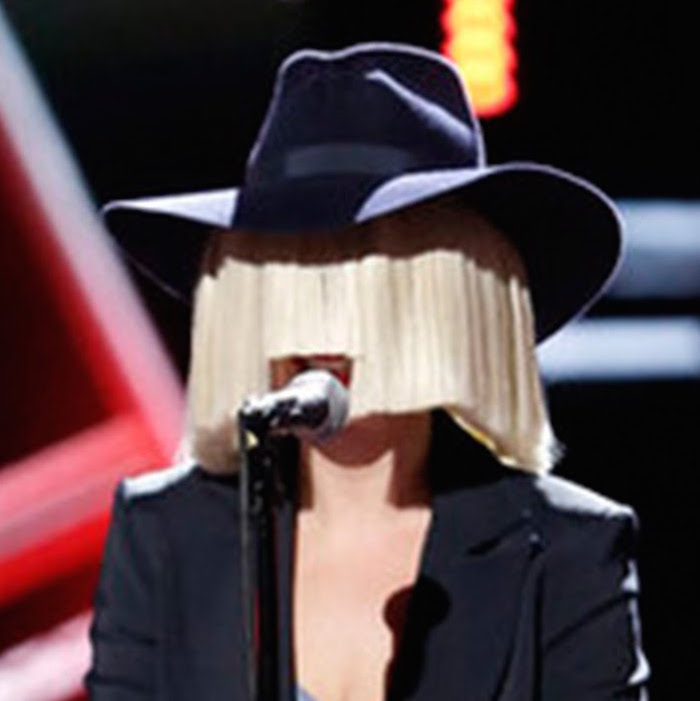 "You can't disappoint anyone if you say 'I make Easy Listening music.' The only way is up."
We love Sia. We stan for her. (Do the kids still use that expression? We're bringing it back.) We've loved Sia since Zero 7 and Taken For Granted – not quite the beginning of her career, but the bit where things started getting interesting.
We met her a few times at gigs, saw her play tiny venues and then interviewed her. She remembered us from before and we had the obligatory selfie together. But we look far too excited in it so we won't be sharing it.
Anyway here's what she had to say… oh, and this was all pre-Pitbull, pre-Guetta, pre-Bionic ballads, this was back in 2010. #TBT indeed…
Where did the name Sia come from?
Well my Mum was a hippie but she also studied Greek mythology. She is an Art Historian. I think Sia was at the end of a bunch of words like Anastasia and Dionysia, the festival for Dionysius, the god of love and wine. She liked that but couldn't be bothered to call me the whole thing so she just took the last three letters.
How would you describe your sound?
I describe my music as Easy Listening to keep people's expectations low. You can't disappoint anyone if you say 'I make Easy Listening music.' The only way is up.
Your first album Healing is Difficult was pretty urban. Were you pushed in a direction by your label?
No, no one has ever pushed me in any direction. Why the change? Mood swings I guess! But I don't have those anymore because for three or four years I spent most of my money on therapy. The boyfriend died. Then I spent six years getting crazy drunk, doing loads of gak and then pills. Then I did the accidental, 'Yeah I tried to commit 'sleep' because I didn't know that you could kill yourself on valium.' And it was really embarrassing. Then came the therapy.
What do you make of Music Piracy these days? I know your last album leaked way up front, right?
It leaked everywhere, yeah. I wanted to leak it myself but I couldn't because I could have been sued by my own record label.
But won't you lose money from that?
No. I've never made any money from selling records. All my money is through publishing like having my songs featured in films and TV shows. Like Six Feet Under. They didn't actually ask me if they could use 'Breathe Me' in the finale. We licensed it for use in Season Four. They still had the rights and just used it as a temporary song for the final scene. Eventually the director said 'This is the real song'. I didn't even know it was going to happen. It would have been great if I had known because maybe we could have put the album out in America! [Laughs]
That sucks.
Instead I came down from a good night's sleep, opened my email and there were like ten emails from my friends in America saying 'Fuck! Shit! Fuck! This is amazing!' It was the most historical TV moment of my life. It was very nice to wake up to.
You worked with Beck at one point, didn't you? How was that?
Yeah, I was on tour with Zero 7 years ago and their manager said to me, 'Sia, Beck's manager was wondering if you would like to duet with Beck on stage tonight?' I was like 'Yeah, I do!' pissing my pants at the same time. I was nervous but Beck just said 'I'm going to duet with Norah Jones, then Beth Orton and then you.' I was like 'Fuck' because no one really knew me then. I said to Norah and Beth, 'Maybe you could sing really badly to make me sound really good.' They just laughed. But by the time I got out there, I just sang the song and we got a standing ovation. It was like something out of a movie.
Can we discuss the 'Buttons' video?? It was a bit mental.
It was excruciating. Chris, the director, was staying at mine, writing a treatment for The Gossip and looking through his library of inspirational images. He pulled out these two images of an artist who was trussed up like a pig and said 'Do you think Beth Ditto would let me tape her face up?' I was jealous and said 'Yes, but if she doesn't I will!' There was some sort of scheduling issue with The Gossip, so I got it.
What's with the condom?
I brought the condom! He already had loads of stuff like bags, stockings, fishnets, string, glad wrap, but the bags were definitely the most excruciating. I had to regulate my breathing after that. I needed to get myself together.
You lived in New York for a bit, we're going soon. What was life like there?
It was so good. I lived with Fab from The Strokes. Har Mar Superstar is one of my good New York friends too. At one point him and I were talking about doing a covers album! Which tracks? I'd like to have done a Jacksons covers album but really I'm fucked if I know!